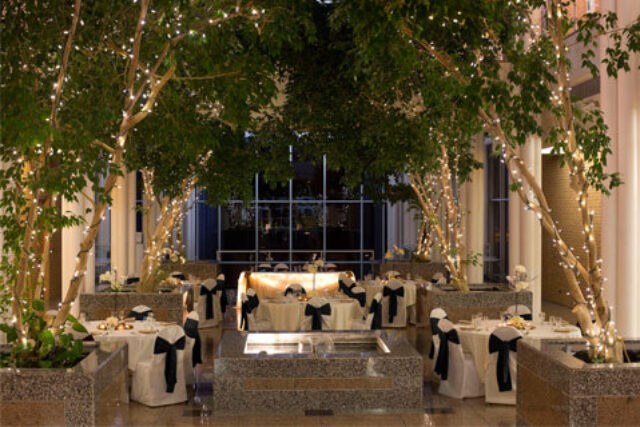 Clarke University offers a wide variety of settings for meetings, receptions, banquets, and seminars.
R.C. & Celeste Wahlert Atrium
An impressive vaulted-glass structure which offers architectural beauty and a warm atmosphere for receptions and banquets. Capacity is approximately 200 for sit-down dining; approximately 300 for stand-up receptions.
Rose O'Toole Hall
A full-service conference and meeting facility, this room offers a complete sound system, computer network access, satellite downlink capabilities, and audiovisual equipment. Ideal for groups of up to 80. Capacity is approximately 110.
Fabiano Conference Room
This conference room and meeting facility is adjacent to the R.C. & Celeste Wahlert Atrium. A portable sound system, computer network access, and audiovisual equipment make this an ideal setting for your group of up to 60 people. Round tables offer elegance to dining events.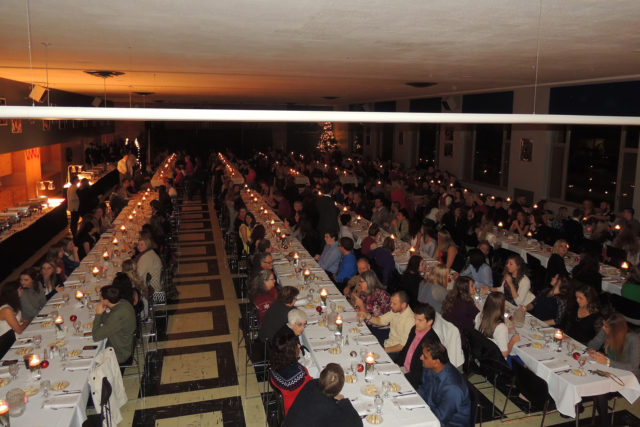 Student Dining Room
During the summer the Student Dining Room can be utilized for the dining needs of groups larger than 200 guests and is ideal for award banquets and large receptions.