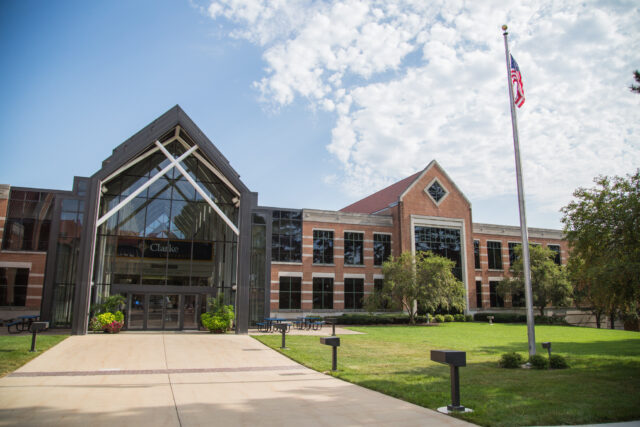 Park it
Parking is not a hassle at Clarke University. We do our best to ensure adequate and convenient parking.
Clarke students can park in one of four parking lots. There are also parking areas designated for faculty and staff.
For visitors, each Clarke parking lot has visitor parking available in close proximity to each building. See the campus map for parking locations. If, for some reason, there is not a visitor space available, visitors may park in other locations.