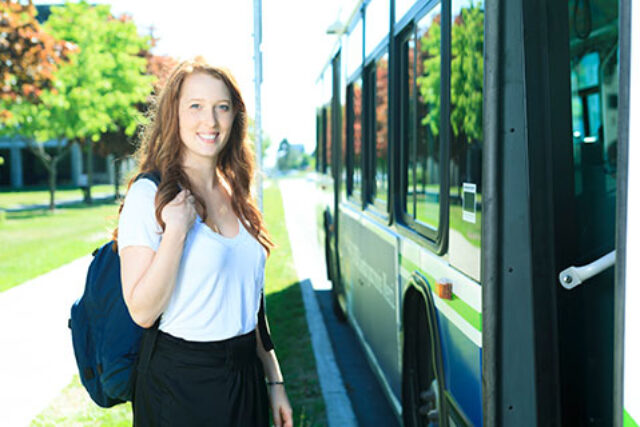 Bus Information
Clarke students and guests interested in traveling by bus can utilize the Greyhound bus service.
Greyhound Lines, Inc. is the largest provider of intercity bus transportation, serving more than 3,800 destinations with 13,000 daily departures across North America. It has become an American icon, providing safe, enjoyable and affordable travel to nearly 25 million passengers each year.
For more information about booking a ticket, go to www.greyhound.com.
Note: there is not a taxi service stationed at the bus station. If you do not have a ride to campus, please contact one of the following taxi services to make arrangements.
The Jule
In Dubuque, The Jule provides a safe, timely, and comfortable mode of public transportation for citizens to and from their destinations on fixed routes. A bus stops on the Clarke campus daily.
Visit http://myride.cityofdubuque.org/ for bus routes and times.