September 13, 2017
Clarke University is proud to host this year's Dubuque College Fair!
Beginning your college search or trying to choose the right school? Stop by The Kehl Center on Clarke's campus September 13 from 5:30-7 p.m. You'll get the chance to check out a ton of colleges and universities to find the right fit for you! Check out the link for a full listing of schools attending this year's college fair.
The college fair will be held in the Robert and Ruth Kehl Center, and you may park in any of the parking lots on campus.
Parking Map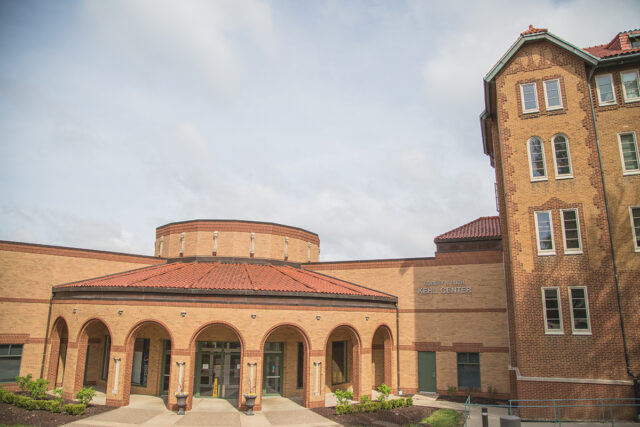 Information for Students and Parents
Whether you are beginning your college search or trying to choose between a few, the Dubuque College Fair is the best opportunity to speak with multiple schools in one night, as Clarke will host over 70 colleges and universities.
Students, save yourself the hand cramp! Most colleges will utilize the College Fair Automation barcode and scanner system to expedite the exchange of information between you and the college representatives. Simply register online at www.gotocollegefairs.com prior to the event, and print the barcode that automatically populates all your information for the representatives to scan, so that you can actually talk to them, rather than fill out multiple university cards!
Parents, if your student is not able to attend, you are welcome to come grab information for them instead! You may also print a registered barcode, so that your son or daughter may receive further information from the colleges and universities in attendance.
Thanks, and we'll CU soon!