Each and every day, members of the Clarke community perform work that is essential to the success of our students and community as a whole. Often operating behind the scenes, the importance of many of these people has only been magnified as a result of the COVID-19 pandemic. Read recent Clarke Hero features on Clarke University's Facebook and Instagram.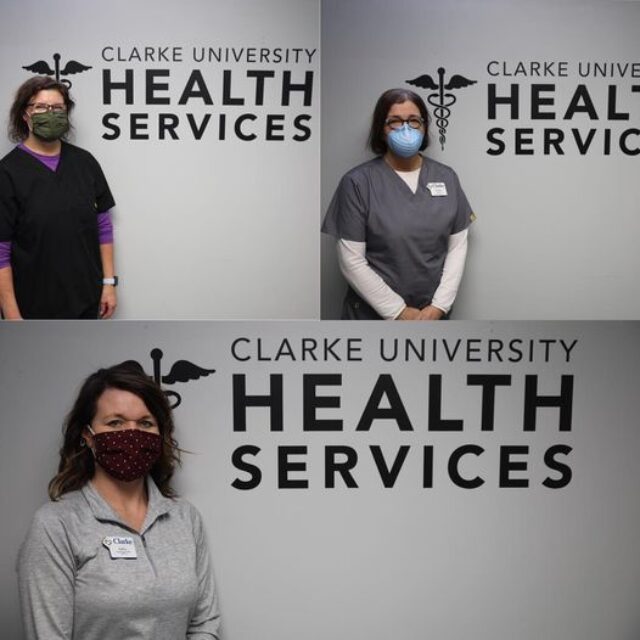 Health Services Team
Healthcare heroes have responded incredibly throughout the COVID-19 pandemic, and our Health Services team is no exception. From testing to treating affected students, they have played a large role in our COVID response.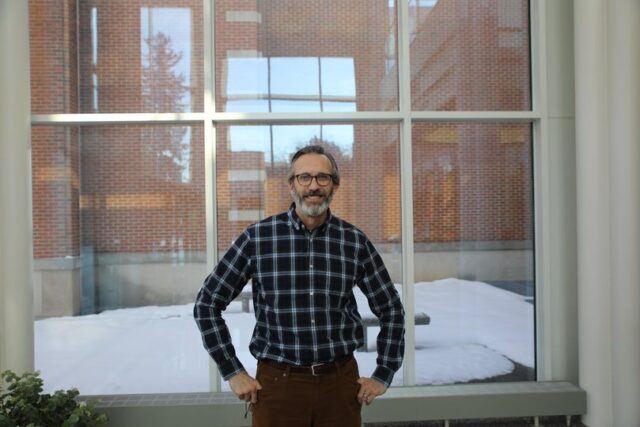 Pat Maddux
Assistant Dean to Academic Affairs
Pat has been a much-needed line of support for members of the Clarke community during the COVID-19 pandemic. Ever since we went to hybrid course delivery last spring and into the fall, Pat has stepped up and helped make the transition a successful one.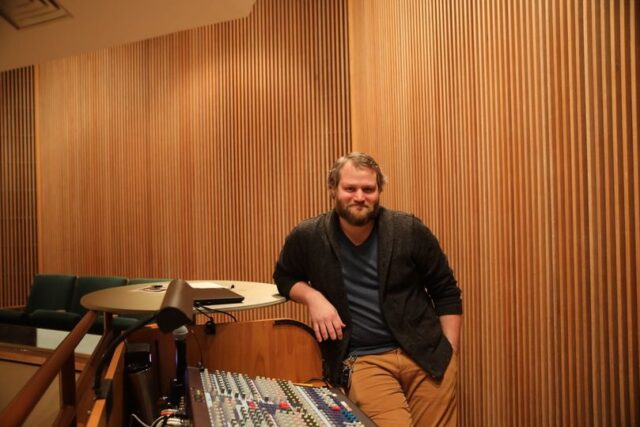 Colin Muenster
Enterprise Architect
Colin was highly involved in the transition to online-only course delivery in March & helped numerous students, faculty, and staff hit the ground running in their new virtual worlds. He has also assisted with the planning & execution of several virtual events in the fall, including our live Lion's Den Session music performances.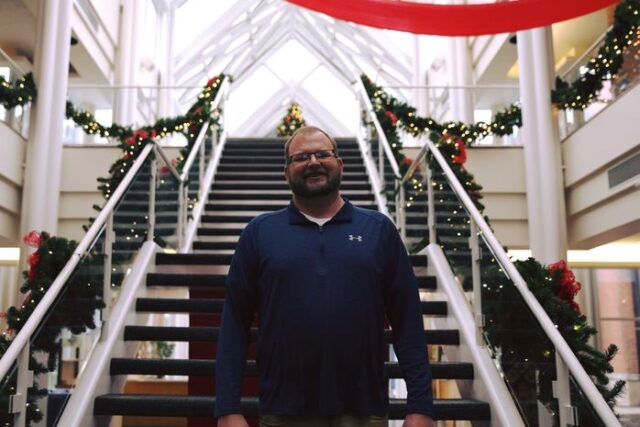 Steve Kirschbaum
Executive Director of Facilities and Security
Steve & his team worked tirelessly to rearrange classrooms, install protective barriers, and put up signage in order to help keep our campus community safe as they returned last fall. They also do a fantastic job of bringing holiday cheer to campus during the holiday season.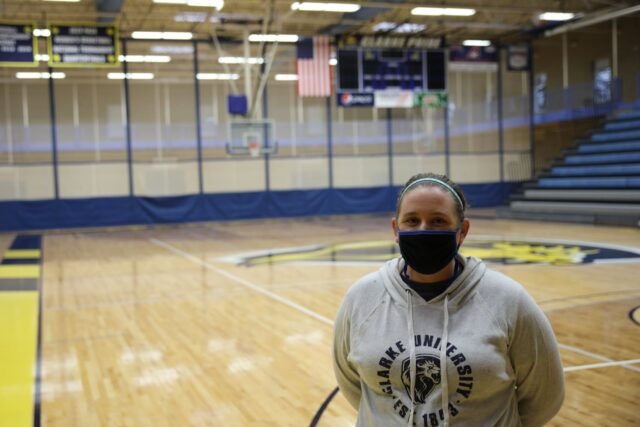 Marissa Robbins
Head Athletic Trainer
Marissa has played a key role in developing and executing testing & screening procedures for student-athletes and our general student population alike. This has undoubtedly led to some long days, but like any great leader she credits her Athletic Training team for their hard work as well.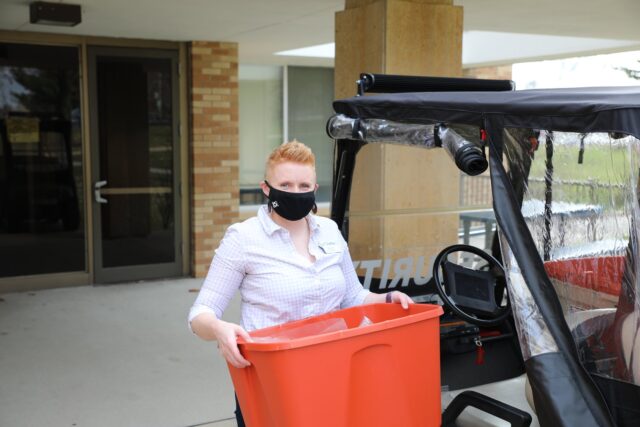 Brenda White
Director of Residence Life
Throughout the Fall 2020 semester, Brenda hand-delivered meals & mail to students in isolation multiple times per day. This was mostly a solo effort on Brenda's part.