Clarke Brings 21st Century Power Skills to Adult Learners
By Mariann Kurtz Weber | February 9, 2022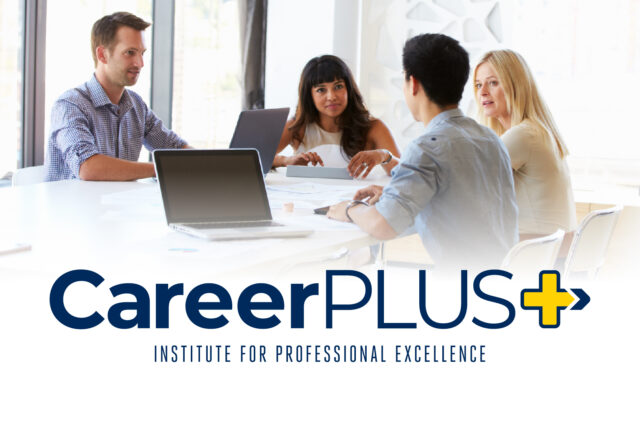 Demands in the workplace are changing and not just because of the pandemic. Adoption of technology is accelerating. Tenure in jobs is declining as the average person will now change jobs 12 times in their lifetime, with millennials expected to change jobs every three years. Working in a constant state of change is no longer exceptional but expected.
Not surprising then are the findings from the World Economic Forum's Future of Jobs 2020 report released in October 2021:
50% of all employees will need reskilling by 2025, as adoption of technology increases
Critical thinking and problem-solving top the list of skills employers believe will grow in prominence in the next five years
Newly emerging needs are skills in self-management such as active learning, resilience, stress tolerance and flexibility
When so many of us are time-poor and stressed, reskilling through formal education and professional development can be a real struggle. The cost of not investing in ourselves and our employees is also high, perpetuating stress and increasing the gap between current abilities and pressing demands.
Clarke University is stepping into this space in a significant way with three impactful programs aimed at adult learners. Each program is offered online, expanding our potential market reach to the world. We offer multiple opportunities to enter each year and provide dedicated support from success coaches, faculty, and facilitators. The three programs are:
Master of Business Administration
With an innovative curriculum focused on the needs of today's businesses and beyond, learners will develop the skills and professional networks to achieve their goals. The flexible online program allows for independent study and real-time interaction and empowers participants to tailor their experience to their interests through certificates such as Business Management, Leadership, and Sports Management.
According to a 2019 report from the National Student Clearinghouse Research Center, 36 million Americans have earned college credit but not completed a bachelor's degree. Our Bachelor of Applied Studies Degree creates a unique pathway for learners to complete their degree while working full-time. Top courses in leadership, management, and public relations prepare participants for career growth or to transition to a new industry
With over 20 courses covering subjects from The Leader Within to Courageous Conversations and Navigating Change, CareerPLUS micro courses offer a practical approach to professional development. Not only will the courses help learners develop in-demand skills but presents an opportunity to build connections with other working professionals throughout the region.
Each of these programs includes a focus on Power Skills, formerly known as "soft skills." Power skills include areas such as leadership, teamwork, communications, emotional intelligence, critical thinking, and resilience. These skills are not just nice to have but essential for personal and organizational success, giving employees power to collaborate, power to communicate effectively, power to navigate change, and power to lead.
Since the program was launched, over 50 businesses and over 400 individuals have participated in our CareerPLUS offerings, representing a diverse array of backgrounds and industries. As the program continues to grow and expand, it will present even more opportunities for individuals to experience the difference a Clarke education can make.
To learn more about all the opportunities at Clarke, contact Clarke's new Community and Business Liaison, Mariann Kurtz Weber at mariann.kurtzweber@clarke.edu or visit www.clarke.edu/careerplus.