Clarke Completes Summer Renovations on Campus
By Clarke News | August 28, 2020
Clarke University has used the past six months as an opportunity to reflect on best practices and examine where changes and improvements could be made to make the campus community a safer and healthier place for the students to return to. COVID-19 and the evacuation of most individuals on campus in March allowed the Facilities Department extra time to focus on campus improvements. While many students were learning remotely, limited staff members were busy painting and repairing in preparation for the return of students. Now, students are welcomed back to campus to enjoy the completion of three multi-faceted summer renovation projects.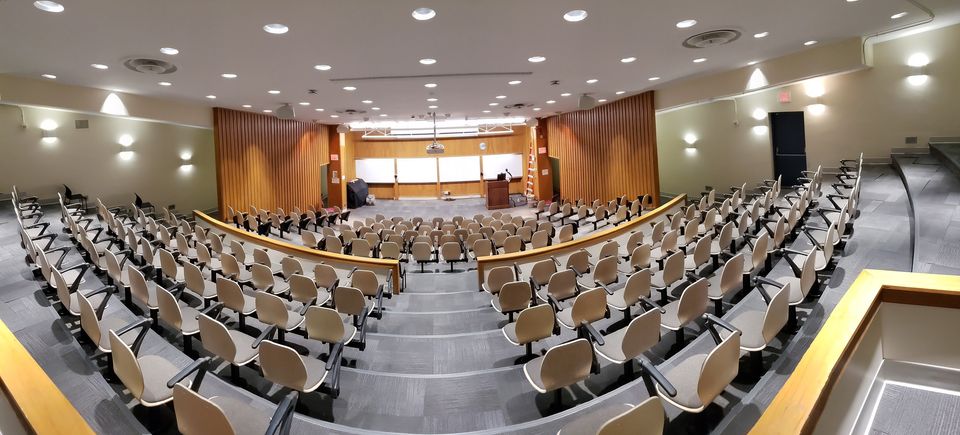 Alumni Lecture Hall Renovation: Alumni Lecture Hall (ALH) is Clarke's largest learning space on campus and is located in Catherine Byrne Hall, a building added to campus in 1966. Up until this summer, the hall needed few improvements other than routine maintenance. This summer, ALH was completely renovated with all new flooring, seating, lighting, and technology. This was a $200,000 project that was partially funded with help from the Roy J. Carver Charitable Trust and the James B. and Melita A. McDonough Foundation. Renovations to the ALH were started and finished while students were away from in-person instruction. From freshmen and transfers to graduate-level students, this modernized learning space impacts the day-to-day experience for all students at Clarke. In addition to Clarke students, the larger Dubuque community will benefit as well. ALH hosts several public events each year including the Arts@Clarke series, which features performers, lecturers, musicians, dancers, poets, and writers from across the country and around the world, and as well as other community lectures and workshops. This newly renovated lecture hall has welcomed students back to campus and positions Clarke students to be even more successful in the years to come.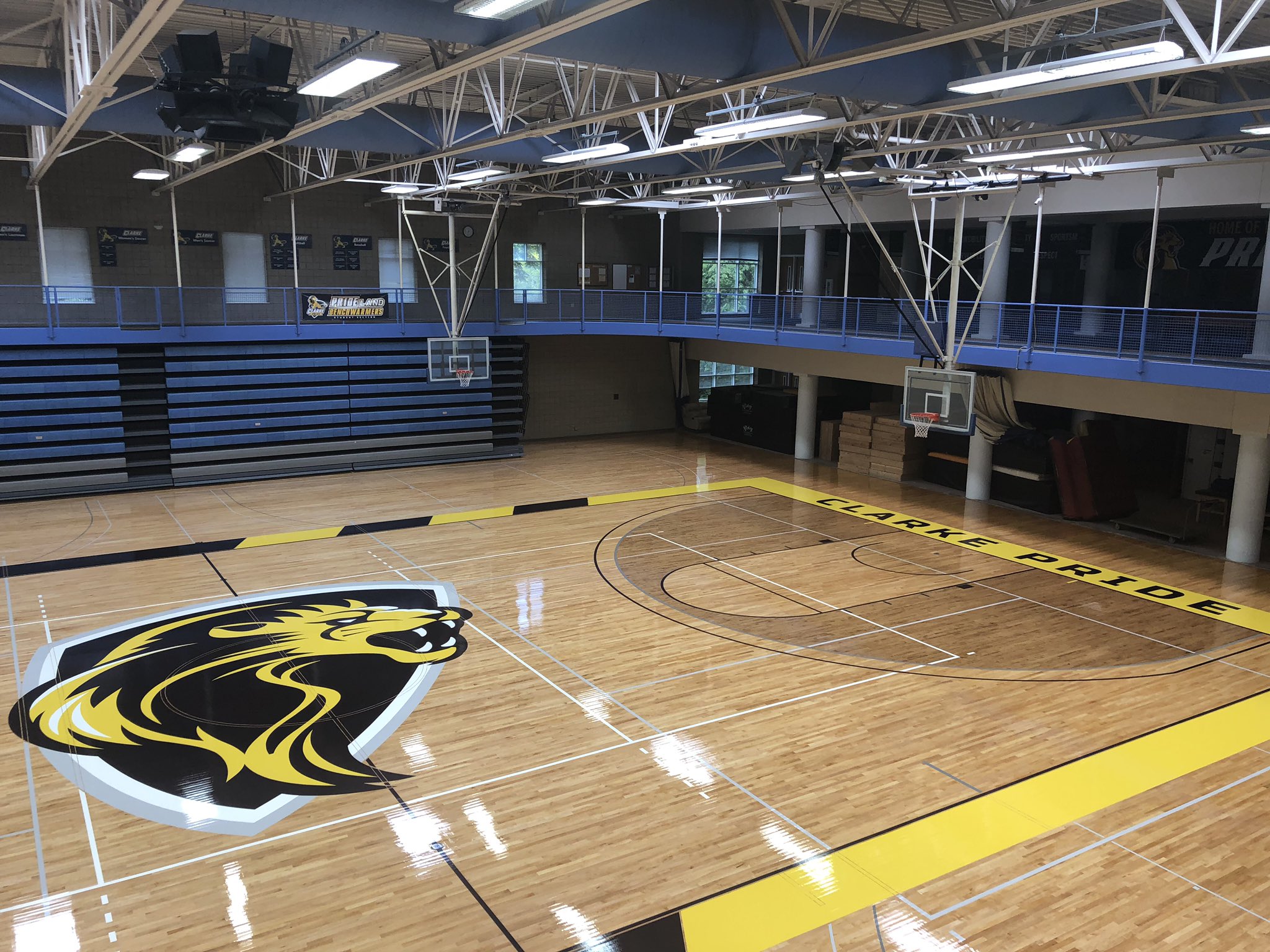 Kehl Center Flooring: The Kehl Center court has never shone brighter. Each summer, the floor is touched up and resealed, but this summer it received an entire makeover for the very first time. The main sports court within the Robert and Ruth Kehl Center was stripped down to the bare wood and repainted featuring the Clarke Pride logo and new line specifications for basketball competitions. The Kehl court is home to Clarke's men's and women's basketball and volleyball teams. Students also use the courts for intramural and recreational activities. Head Women's Basketball Coach Courtney Boyd said, "That is a floor to be proud to play on. It's a beauty. My players are energized and excited about the upgrade." The Robert and Ruth Kehl Center was constructed in 1994 as the on-campus recreation and sports complex. Watch a time-lapse video of this renovation.
Mary Josita Residence Hall Renovations: In 1955, Mary Josita Residence Hall was constructed on the campus of Clarke University. In 1979, it became the first co-ed residence hall. Up until late spring of 2020, the first floor of the Mary Josita Residence Hall held faculty offices. Over the summer, the faculty member offices were moved to our academic buildings, and the office spaces in Mary Josita Hall were renovated to be used for additional housing for our students. This project was originally planned to be spread through this academic year but was fast-tracked to allow for single-occupancy housing for the health and safety of our students as they return to the residence halls this fall. Renovations included flooring, lighting, and closet improvements, fresh paint throughout, and renovation to the floor lounge space. This project was partially funded by the Wahlert Foundation and the Woodward Foundation.
Clarke University students have received a premier education for over 175 years, and the community takes great pride in the university's history. When upgrades are needed, Clarke officials prioritize renovation before building new. Clarke wants to preserve its history and recognizes the eco-friendly value in renovating what exists rather than opting for new construction. These recent renovations to campus are providing an immediate benefit to all students and faculty while positioning Clarke to sustain life-changing teaching and learning spaces over the long-term.