Clarke Professor Louise Kames Exhibits Drawings at UIHC
By Clarke News | October 15, 2019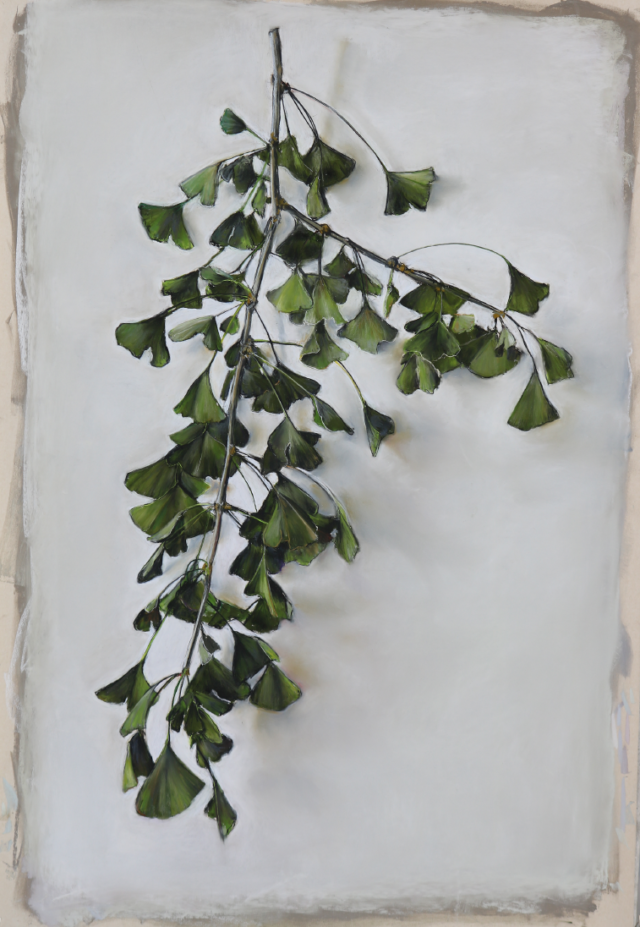 Louise Kames, chair and professor of art at Clarke University, is exhibiting a series of pastel drawings at Project Art's Gallery III on the 8th floor at the University of Iowa Hospitals and Clinics in Iowa City. The exhibition is titled Seeing Deeply and will be on display from October 10, 2019, through January 6, 2020. Seeing Deeply invites viewers into a quieting, meditative space as a welcoming respite to patients and visitors of the University of Iowa Hospitals and Clinics.
Seeing Deeply includes pastel drawings of organic imagery, roots, and leaves arranged in an iconic manner. The drawings present the viewer with timeless, meditative spaces. In many cases the still life subject of the drawings has been reclaimed from compost piles and roadside clippings. The paradox that natural decay can be beautiful suggests a universal yet everyday cycle of death and resurrection. The work can be approached as straightforward drawings made from direct observation, as well as a reference to traditional religious iconography.
Support for the Seeing Deeply exhibition is provided by the Iowa Arts Council, a division of the Iowa Department of Cultural Affairs, and the National Endowment for the Arts.
Louise Kames holds an MFA degree in drawing and printmaking from the University of Wisconsin-Madison. She is a professor of art at Clarke University and chairs the Visual and Performing Arts Department. Her drawings, prints, and installation-based work are exhibited widely, including solo exhibitions across Iowa and the Midwest region. Kames's installation work, Dear Mother, was exhibited at the Dubuque Museum of Art in 2018. She was one of two artists whose work was selected for The Iowa Women's Art Exhibition in Iowa Governor Kim Reynolds' office in 2018.
For more information, contact the Clarke University Art + Design Department at (563)588-6463.