Clarke University Receives Coronavirus Relief Employer Innovation Fund Grant
By Clarke News | October 5, 2020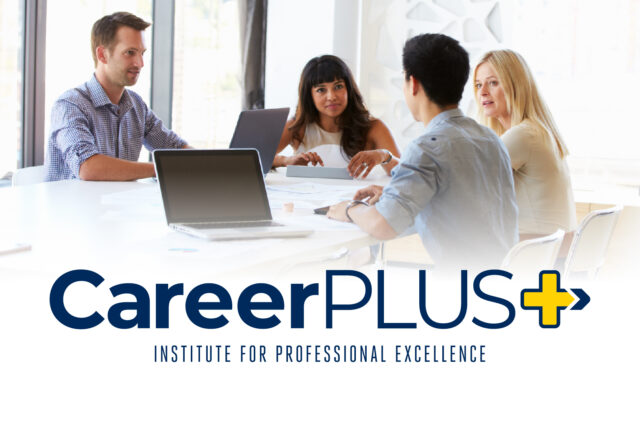 Iowa Governor Kim Reynolds announced that Clarke University is one of 65 recipients of the Coronavirus Relief Employer Innovation Fund Grant.
The purpose of the program is to help Iowans who were most impacted by the COVID-19 pandemic get job skills training. "Future Ready Iowa's Employer Innovation Fund is centered around a grassroots effort to solve local workforce challenges while helping Iowans find economic opportunity in their community. The winning projects address barriers for Iowans who have lost their jobs due to the pandemic by providing training opportunities that will build on our economic recovery," said Gov. Reynolds. "These programs not only help those affected by the pandemic, they will also focus on recruiting our minority and underrepresented communities to help us diversify our workforce and provide equal chances of success for all Iowans."
Clarke University will utilize this grant in partnership with Four Mounds, Fountain of Youth, and the Crescent Community Health Center (CCHC) in Dubuque to offer free, non-credit, postsecondary micro courses to 60 underserved Iowans who are currently unemployed, underemployed, or would like to pivot careers as a result of their educational attainment or the pandemic. These courses will be offered through Clarke's CareerPLUS program.
Clarke's CareerPLUS micro courses will connect 60 underserved adults from participating organizations with opportunities to grow professionally, emphasizing soft skills identified as essential by area employers during course development. CareerPLUS coursework removes barriers to post-secondary credentialing, which is especially critical now as we continue to face changes resulting from COVID-19.
"We are thrilled to partner with incredible, local non-profits to offer the 'Effective Employee's Toolbox' and 'Entering the Workforce' micro courses," said Becky Eastburn, Clarke CareerPLUS Community Relations & Recruitment Specialist. "We believe both micro courses will equally serve those looking to enter the workforce for the first time or those working to be successful with the additional challenges resulting from COVID-19. The learning objectives of each micro course align with the reported skills gap of the Dubuque area to address our community's specific needs."
Clarke University's CareerPLUS program offers individuals the opportunity to gain skills, change careers, and enhance employability through 4-week, self-paced online micro courses. Micro courses can be stacked to earn digital badges with a degree pathway. Instructed by local subject matter experts, CareerPLUS course offerings highlight essential workforce skills identified by local employers during course design.
For more information, please contact Becky Eastburn at rebecca.eastburn@clarke.edu.