Clarke University Welcomes Vice President for Enrollment Management, Charles Cotton III
By Clarke News | August 28, 2020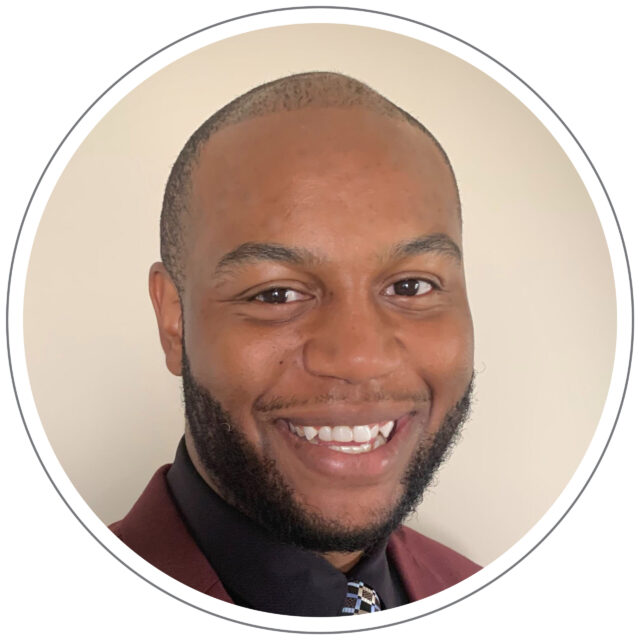 Dr. Charles Cotton III has been named Vice President for Enrollment Management at Clarke University. Cotton will assume the position on October 1, 2020.
Cotton expressed how eager and excited he is to join the Clarke community and get to work. He is looking forward to becoming a highly visible and contributing member of both the Clarke and greater Dubuque communities.
Cotton brings with him a wealth of knowledge in various areas of admissions and recruitment but also in the realm of retention and student services. He believes that the most successful students are those that get involved. He said, "It's about students finding their passions and what complements their educational goals. It's about building a community among courses and extracurricular activities so they can connect and try new things that they may not have otherwise. Students who embark on a liberal arts education in pursuit of a health science degree, for example, are going to be beyond well-rounded with the ability to be tactile in our ever-changing world."
Some of his work at Alma College and Michigan State University will translate seamlessly with Clarke's efforts to recruit additional local students, especially from underserved populations. He stated, "It is important to take care of the community in which you are embedded. One Clarke, One Community, and the Clarke Compass are about serving the needs of the community. It's about creating partnerships and building connections with community-based organizations to continue to ensure post-secondary opportunities for students."
In his role, Cotton will oversee areas under the enrollment umbrella, such as undergraduate, graduate, and transfer admission, financial aid, and retention.
Cotton loves to collaborate and realizes the importance of helping others, and how that can help reach the larger goals of the institution. It's also about finding students that fit and will succeed at Clarke.
President Thom D. Chesney notes Cotton's previous experience and his ability to collaborate across all areas on campus. "Charles is the embodiment of our One Clarke, One Community philosophy. His prior experience working alongside alumni, faculty, coaches, and community partners is essential, and I personally look forward to learning from him, as well."
Cotton earned his Bachelor of Arts degree in African American Studies with history and creative writing minors from Coe College in Cedar Rapids, Iowa. He then went on to earn a Graduate Certificate in Teaching and Learning, Master of Arts in Student Affairs Administration, and Doctorate in Educational Leadership from Michigan State University.
Founded in 1843 by the Sisters of Charity of the Blessed Virgin Mary, Clarke University is located near the Mississippi River in Dubuque, Iowa. The University believes learning is lifelong and life-changing. Our community inspires intellectual curiosity, cultural engagement, professional preparedness, spiritual exploration, and a commitment to contributing to the common good in a global society. Academic offerings include over 50 undergraduate majors and minors, 10 pre-professional programs, and six graduate degree programs.