Clarke Unveils New CareerPLUS Program for Professional Development
By Clarke News | June 2, 2020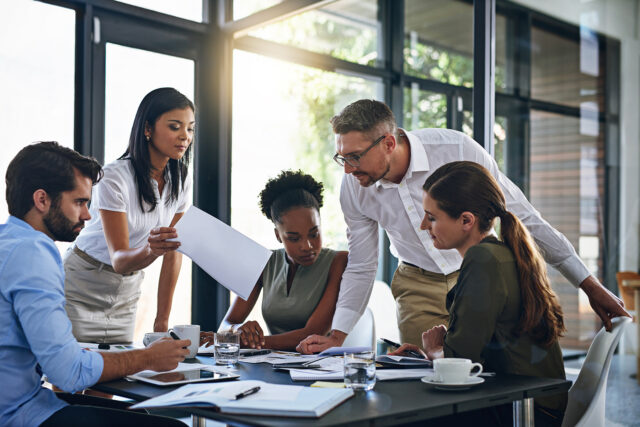 Beginning July 1, Clarke University's Institute for Professional Excellence will launch its new CareerPLUS program. CareerPLUS will offer multiple self-paced online micro courses that are designed to provide professional development skills to working professionals in the following 21st-century essential workforce skill areas: Communication, Leadership, Conflict Management, Navigating Change, Diversity & Inclusion, Data Analysis & Interpretation, Critical Thinking, and Innovation. Micro courses can be stacked to earn digital badges or applied toward an affordable online degree through Clarke University.
Clarke recognizes that as the world changes, professionals and organizations encounter new challenges and opportunities. As individuals seek to grow or pivot in their career paths, they face a constant need to expand both their skills and knowledge. As organizations adapt to new realities and technologies, they seek affordable, consistent ways to recruit, retain, and nurture their talent pool. Clarke developed the CareerPLUS program in response to the needs and feedback of local professionals and employers. To meet the needs of the local workforce, CareerPLUS offers flexible ways for individuals to learn and acquire professional skills that can immediately be applied to career settings and everyday life. Employees will benefit from the opportunities to grow professionally, advance within their organization, and/or further develop the skills needed to succeed in a world that is constantly changing.
Poppy Conlon, Marketing and Business Development Professional at Conlon Construction, said: "Clarke put a great deal of time and effort into developing the CareerPLUS program, and I was happy to be able to participate in the process. What they have created is a comprehensive professional development and career enhancement program that is relevant, flexible, and affordable for both individuals and employers. They really listened to what we had to say and produced programming that is reflective of the skills needed to succeed in today's agile and dynamic workplaces. Conlon Construction has a rising superintendent taking a course in the 'pilot session' starting June 1, and we look forward to his feedback so we can plan for expanding the opportunity to more employees."
CareerPLUS mircro courses, which start on the first of every month, involve 15 hours of self-paced learning within a four-week period and are interactive with online discussions, facilitator feedback, and additional opportunities to apply skills learned. The micro courses include learning unit quizzes auto-graded for immediate feedback, interactive discussion prompts, and an optional conference call in week four with the local facilitator.
Liz Kruse, Clarke University Director of the Institute for Professional Excellence, said: "CareerPLUS is unique in that it offers several different pathways for professional development, career advancement, or career changing. If they already have a degree, professionals will have the option to take a standalone micro course to develop a particular skill, or stack courses to earn a digital badge that they can post to LinkedIn or include on their resume. If they don't already have a degree, CareerPLUS offers an affordable and flexible pathway toward an online Associate's or Bachelor's degree from Clarke University. The opportunity to 'design their own pathway' to prepare themselves for the next step in their careers is a key benefit of participating in the CareerPLUS program."
Standard pricing is $175 per micro course. Discounted rates are available to those who register for two or more micro courses. If employers would like to enroll multiple employees in a micro course for a discounted rate, they may utilize our batch enroll feature. Learn more at clarke.edu/careerplus.
Registration is now open for CareerPLUS micro course offerings for July and August are listed below.
 July 1–28 Micro Courses
Developing the Leader Within
Diversity & Inclusion Toolkit
Influence & Persuasion in the Workplace
August 1–28 Micro Courses
Navigating Change
Inclusive Workplace Strategies
Be Seen: Developing Your Personal Brand
Please contact Liz Kruse at liz.cruse@clarke.edu for further information.