'Creating Community' Guides New Strategic Plan
By Fletcher Lamkin | January 24, 2022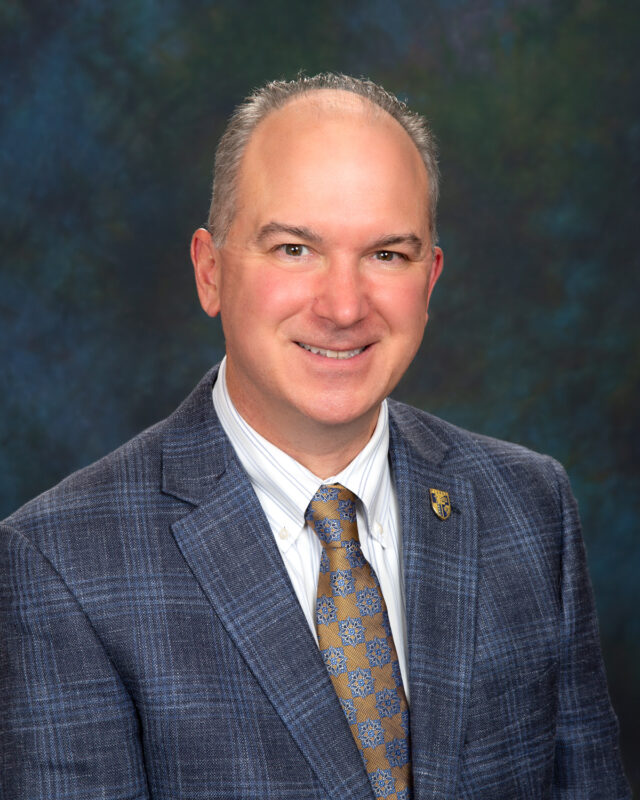 Creating community—two words I will forever associate with my earliest beginnings at Clarke University. The first time I encountered them was long before I started as president in July of 2019, when I received my personal copy of Creating Community: Mary Frances Clarke and Her Companions by Ann Harrington, BVM. The book examines in captivating detail the history, life, and mission of the Sisters of Charity of the Blessed Virgin Mary (BVMs) from their founding through the start of the 21st century. 
For me, this must-read work immediately opened doors of understanding I could not have expected and, in true BVM teaching fashion, prepared me for several good-natured, unexpected pop quizzes to determine whether I had indeed read it from cover to cover. (I did, and it holds a prominent place on my office desk to this day.) 
Two and a half years into my presidency, I find this deceptively simple phrase constantly resonating and reflected around me. It provides a compelling vision that is inseparable from Clarke's founding in 1843 and inescapable in the mission, values, and transformational work of our university: To create community every day through our learning, living, leading, and giving. 
Learning that is lifelong and lifechanging is the cornerstone of this collaborative vision. Today it happens year-round in classrooms and laboratories, on stages and in studios, at clinics and schoolrooms, and on courts and fields—anywhere two or more gather to debate, discern, contest, and seek truth together. 
To bring that learning forward to a wider, more diverse audience, we create community through our living. From sharing a room and study spaces in our residence halls to conducting and presenting group research, to solving real-world problems for Dubuque employers, Clarke students exemplify how a life well-lived is inclusive of everyone who might enrich or be enriched by it.  
Our leading is indelible and far-reaching too. As professionals in their fields, our faculty and staff are sought after for their expertise, creativity, and experience by students, employers, agencies, and associations. Standing in community with others, they create the opportunity and environment for us all to respond faithfully to each other. 
And, like the BVM sisters who set it all in motion, Clarke's giving is unmistakable to our community. 100% of our students participate in service learning and community engagement prior to graduation, much of it alongside dedicated employees, alumni, and friends who also model the way as volunteers, non-profit board members, elected officials, and generous philanthropists with their time, talent, and treasure. 
These elements played a fundamental role in creating our living strategic plan which outlines Clarke's goals for a vibrant and resilient future, one in which we will all play a part. As we look to our 179th year and beyond, I encourage you to celebrate the ways Clarke creates community every day through the stories in this newsletter, articles from our Clarke Newsroom, and continuous updates to our strategic plan. I also invite you to share your own examples of learning, living, leading, and giving as a Class Note, so we may recognize the impact of Clarke on our communities near and far. 
Thom  
Twitter: @thomchesney