Danny Zanger Senior Composition Recital Set for April 14
By Clarke News | April 6, 2023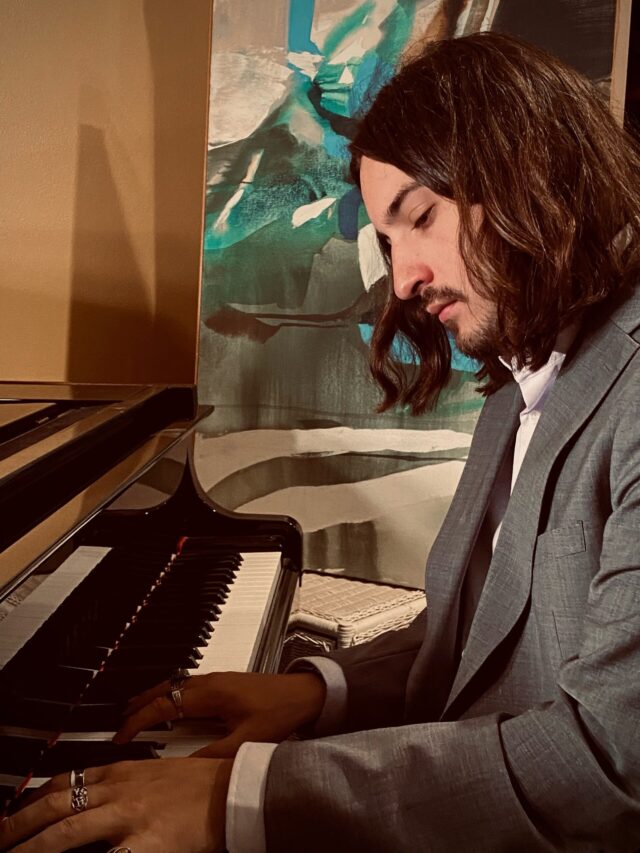 Clarke University is hosting a Senior Composition Recital celebrating the works of Danny Zanger '23 on Friday, April 14 in Jansen Music Hall. The recital will begin at 7:30 p.m. and will include a dessert reception. 
Danny is a Liberal Arts major with an Emphasis in Music Composition and the evening's program will showcase a mix of Danny's original up-tempo pieces and ballads. The recital will include five sets: a solo showcase of Danny's work on guitar as a singer/songwriter, two songs on piano with Assistant Professor of Music and Director of Instrumental Activities Dr. Rob Stull on saxophone, and several pieces with local jazz group, The DZ Combo.  
The DZ Combo is composed of Danny on piano, Clarke Biology major Nathaniel Suetter '23 on drums, trumpet player Jake Sinatra, and bassist Jeremy Jones. For Danny, having his bandmates take the stage with him demonstrates his progression as an artist. 
"One day I had a melody in my head, and to write it out and turn it into a song was so rewarding. I sought out others to play with and instrumental work became the focus of my final two semesters at Clarke," Danny said. "The recital will celebrate that, but it's also a celebration of art in Dubuque. The things you gather here are unique and meaningful, and it influences the music and art that I create. Clarke's faculty and the Dubuque community have supported me as an artist, and I hope to do the same for others." 
After graduation, Danny will begin as a Songwriting and Composition Instructor at Centrally Rooted, a non-profit specializing in music education run by fellow Clarke alumna Callie (Mescher) FitzGerald '07. He also hopes to continue performing with The DZ Combo throughout the tri-states.