Explore Clarke's Core Values on March 1
By Clarke News | February 6, 2023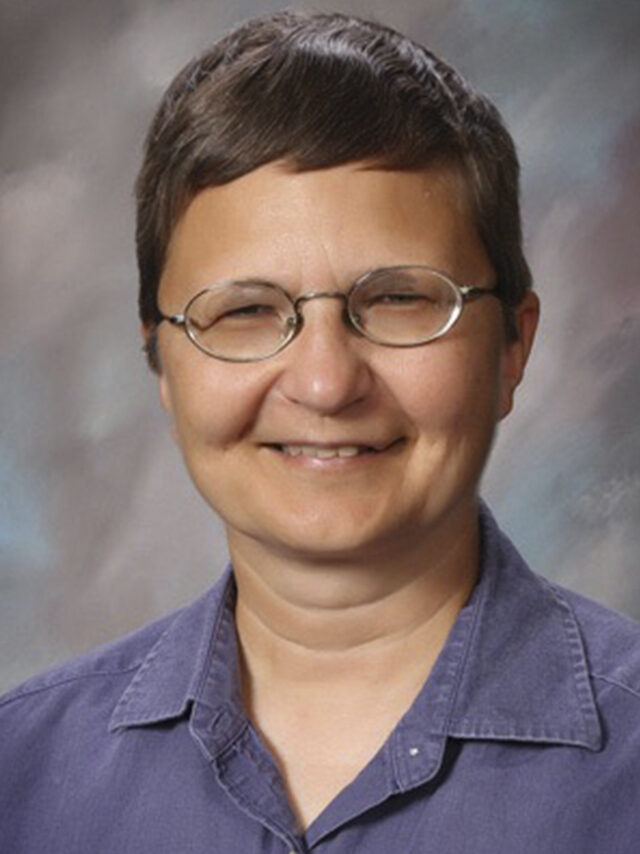 Paulette Skiba, BVM, Ph.D., and Professor of Religious Studies and Chair of Religious Studies and Philosophy at Clarke University will deliver the annual Mackin-Mailander faculty address on Wednesday, March 1 at 7 p.m. in Jansen Music Hall. 
In her talk entitled, "Complete the Good Work You Have Begun in Us": Lessons from BVM Sisters on Living the Clarke Core Values, Paulette will recount the history of Mary Frances Clarke and the BVM sisters and how their core values of education, freedom, charity, and justice are still alive and well today.  
"It is my hope that by encountering the spirit of the BVM sisters, attendees will be prepared to follow their own unique call to service," Paulette said. "This lecture will explore the BVM story for lessons that can assist us as we seek to "complete the good work God has begun in each of us" (Phil 1:6)."
As well as serving with the Sisters of Charity of the Blessed Virgin Mary for over 30 years, Paulette earned her Ph.D. in Systematic Theology from Marquette University and Masters of Arts in Religious Studies from Mundelein College. She has shared her vocation throughout the world, from workshops and retreats locally to mission work in Ecuador and Ghana.  
The Clarke University Mackin-Mailander Lecture Series was established in 1997 after Clarke received gifts from two alumnae, Mary Mackin '34 and Verna Slattery-Mailander '20, to establish an endowed lecture series. The annual series consists of three lectures, including a prominent outside speaker, a faculty lecture, and an alumni lecture.