The Continuing Legacy of Clarke Women's Basketball
By Curt Long | April 6, 2023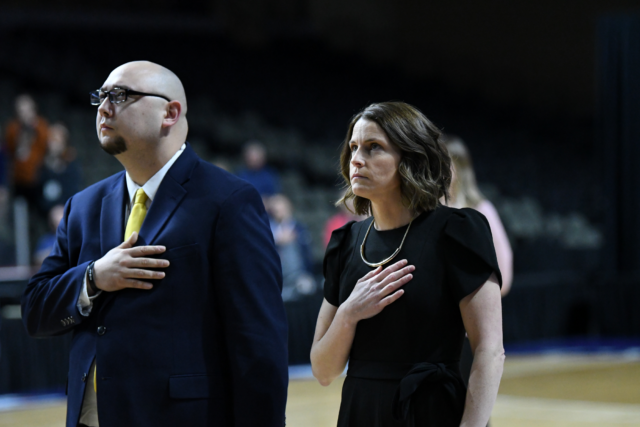 Dear Clarke Community,
It is with mixed emotions that I announce Courtney Boyd's resignation as the head women's basketball coach to accept the same position at Quincy University in Quincy, Illinois. This Division II school is close to Courtney's hometown and offers a unique opportunity to advance her career as a head coach.
We are grateful to Courtney for providing dynamic leadership of the women's basketball program and to the Athletics Department as Clarke's NAIA Senior Women Leader and Assistant Director of Athletics. Since day one, Courtney has provided a steady foundation for the program as she increased the team's achievements each year. She has the enviable ability to help team members, as well as colleagues, rise to their best performances and character. We will miss her and will support her as she leads her programs in the future.
Throughout the past six years, Courtney has assembled a reliable and dedicated coaching staff that has been instrumental in our success, including our national championship this year. Among these is Adam Hocking, who learned from Courtney while bringing his own insights and strategy to the game.
We are proud to name Adam our new Head Women's Basketball Coach and have confidence he will continue to build the legacy of this program.
Adam has assisted the program through the most successful seasons of Clarke's basketball history, while taking on many various responsibilities on campus including head men's golf coach. I look forward to his transition from assistant to head coach of one of the finest women's basketball programs in the NAIA and watching the team compete under his leadership.
Undoubtedly, the program will continue to thrive and achieve great success under new leadership. I look forward to following the continued growth and development of the team and its members.
Please join me in congratulating both coaches in their new positions!