Welcome to our New Alumni Board Members
By Clarke News | May 17, 2022
Alumni involvement fuels Clarke in fulfilling its mission and helps keep us "progressive with the times in which we live." This includes everything from returning to campus for Homecoming, to sharing your time and talents with current Clarkies in the classroom or through internships, giving, and many other forms of participation. 
This spring, two alumni are contributing to these efforts by joining the Clarke University Alumni Association Board. We invite you to get to know your newest representatives: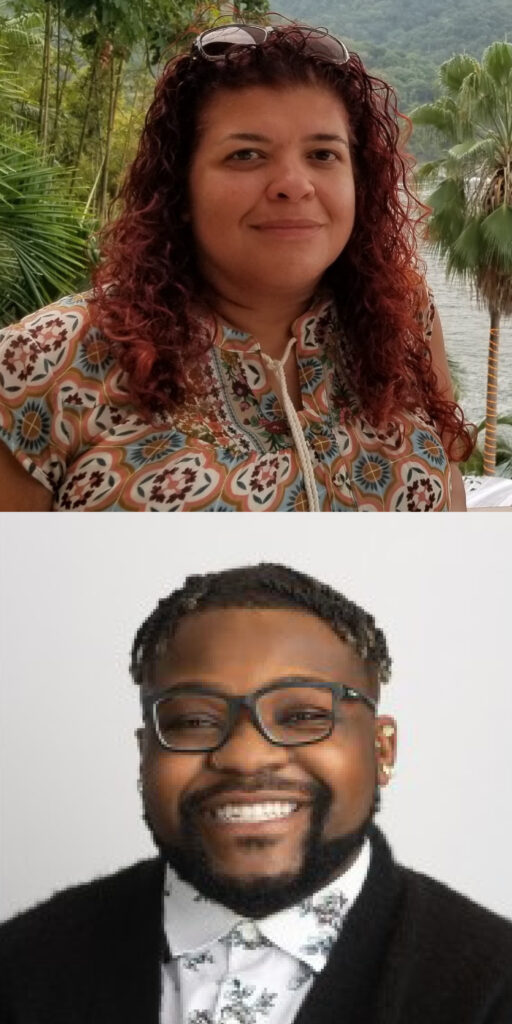 Monica (Reya) De La Cruz '97 
Monica majored in Biology while at Clarke and it laid the foundation for her professional success in the pharmaceutical industry. Specializing in drug research and development, Monica added to her expertise with a Master of Science in Regulatory and Quality Compliance from Purdue University. She now serves as Senior Quality Assurance Auditor at AbbVie Inc., in North Chicago, Illinois where she uses her leadership, process improvement, knowledge management, and strategic thinking skills to lead global teams.  
"Much of the success I have achieved throughout my career can be attributed to the values I learned at Clarke. My four years on campus have extended far beyond my wildest dreams. While I may not have been able to pinpoint just how special Clarke was while I was a student, I can see it clearly more than two decades later. This is why I want to serve Clarke." Monica said. "Having an opportunity to represent the thousands of alumni of Clarke is an honor and a privilege." 
Eric Jones '19 
Eric Jones graduated from Clarke in 2019 with a Bachelor of Social Work and Bachelor of Arts in Psychology. After Clarke, he obtained a Master of Arts in Education degree from Dakota Wesleyan University and is now pursuing a Doctor of Education while serving as a Community Director at Doane University in Crete, Nebraska. 
"This is the perfect time for me to serve on the Alumni Board because I have been able to gain professional experience in Student Affairs, and I can contribute innovative ideas to the alumni board. Clarke University meant a lot to me when I was there, and so many people were involved in my personal and professional growth," Eric said. "The opportunity to serve my alma mater and help bring people on to campus and really show off my Clarke Pride is exciting to me. I want to be able to attract more alumni to events and get them involved in what Clarke is doing on campus." 
We are thankful for our nationwide network of over 10,000 alumni and all that you do for Clarke and the communities where you live! Do you know a Clarkie doing great things? Let us know with a Class Note.