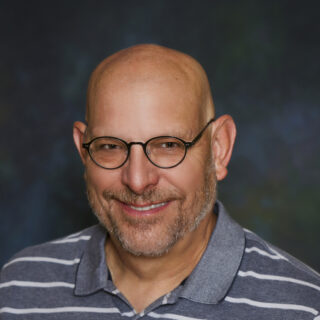 Norm Freund, Ph.D.
Professor of Philosophy,
Chair of Philosophy & Religious Studies
---
Educational Background
Ph.D. in Philosophy from Southern Illinois University (1980)
M.A. in Philosophy from Southern Illinois University (1977)
B.S. in Biology and B.A. in Philosophy from St. Ambrose College (1975)
Teaching Philosophy
"Enthusiastic" and "energetic" are two words that both I and my students use to describe me. I love learning, am passionate about teaching, and feel God's pleasure when I am in the classroom.
Clarke is a caring community united in the pursuit of a broad education based in the liberal arts and the BVM core values. I can honestly say that there is no place else on earth that I would rather be teaching!
Norm Freund
Profile
Professional Background
Within my philosophy degrees is a deeply rooted interest in and proficiency at the history of philosophy and applied ethics. Most specifically of all, I am well trained in the philosophy of peace and war.
Research Interests
History of philosophy
Applied ethics
Courses Taught
Fundamentals of Philosophy
Our BVM and Clarke Heritage
Philosophy of Peace and War
Classical Philosophy
Asian Philosophy
Certifications and Memberships
Member of the American Association of Philosophy Teachers
St. Anthony Parish
Catholic Identity Committee
Additional Information
BVM Associate – actively working with and for the BVM sisters who founded Clarke