Pulitzer Prize Winning Journalist to Speak at Clarke
By Clarke News | March 21, 2023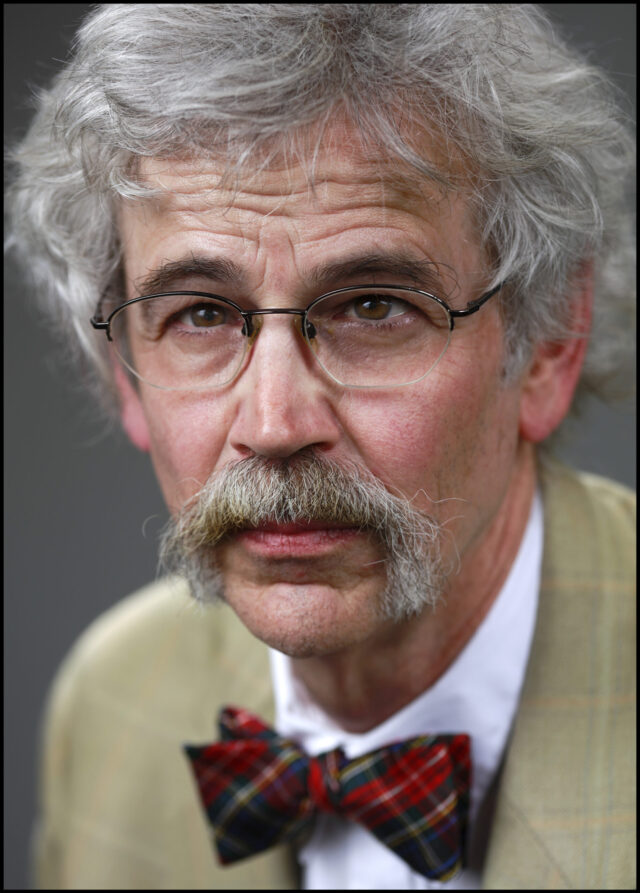 Art Cullen, winner of the 2017 Pulitzer Prize for editorial writing, comes to Clarke on April 12 to discuss Facts, Fiction, and Democracy. This free lecture hosted by Clarke's Society, Culture and Discourse department is open to the public and will begin at 7 p.m. in Jansen Music Hall. 
Art Cullen gained national acclaim for his editorial writing on agriculture and the environment in The Storm Lake Times, a 3,500-circulation twice weekly newspaper in Northwest Iowa. Joined by his brother John, son Tom, and wife Doloras (Gales) Cullen '81, Art has reported on everything from deeply personal stories and of the Storm Lake community to the controversial Des Moines Water Works lawsuit filed against Buena Vista, Calhoun and Sac counties for agricultural pollution of the Raccoon River. Through his work, Art has become increasingly aware of the importance of an informed electorate. 
Democracy is under assault, and facts are its armor. In a time when we see fiction passed off as the truth, journalism is in many ways the glue that binds a society by telling its story honestly. 
Art Cullen
Outside of The Storm Lake Times, Art is also an active contributor of opinion columns for The Washington Post, The New York Times, and The Guardian US, as well as author of the book, Storm Lake: A Chronicle of Change, Resilience, and Hope from a Heartland Newspaper. Additionally, he and his family were featured in the documentary Storm Lake, which aired nationally on PBS.