Alumni Spotlight: Bridget B. '00
By Clarke News | April 1, 2023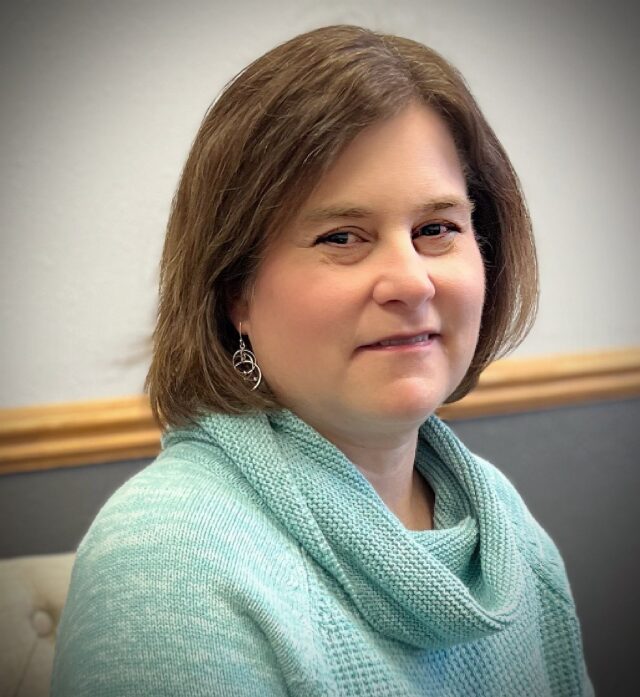 Clarke: Sometimes when we're catching up with alumni, we have to travel, but you're just down the road from your alma mater! Can you tell us a little about your business? 
Bridget: Yes! Opening my practice, Bridget Bartlett Counseling in 2021 was one of the most difficult and challenging things I have done in my life! It was stressful, chaotic, and rewarding all in one. It's made me realize how much I love providing marriage and family counseling to Dubuque and the surrounding area. I see so much hope in my clients and love helping people reach their potential.     
Clarke: You earned your degree in Psychology from Clarke before going on to complete your MSW with St. Ambrose University. How do you feel your time here shaped who you are today? 
Bridget: I was a non-traditional student when I went to Clarke. I started Clarke classes in 1998 and was married to my husband at the time. I did not live in the dorms but that doesn't mean I had a boring experience! I fondly remember professors that helped motivate me and kept me interested in their subjects. I enjoyed my abnormal psychology course taught by Tim Boffeli who would share client stories that had me fascinated. I loved religion class with Mary Ann Zollmann, BVM, who taught me about the importance of living our values and morals every day. I will never forget a conversation I had with Regina Boarman who instilled in me my love for social work. She was the first person I reached out to for a letter of reference for graduate school! My courses at Clarke helped me by creating wonderful relationships with my classmates and professors, some of whom I'm still in touch with. 
I strive to be dependable, honest, and trustworthy every single day. These are values that my family and the educators at Clarke instilled in me and I strive to share with my clients and others in my life. That motivates me to continue providing exceptional psychotherapy services to the Dubuque area and to continue enjoying each moment with my family. 
Clarke: How do you feel you've kept the Clarke core values of freedom, education, charity, and justice as part of your life? 
Bridget: I donate to local charities on a regular basis and seek justice with my clients and my community whenever I can. Freedom is a value that I express myself and encourage with my clients, including the freedom to live a life without fear or oppression. Finally, I have a strong value of education in my life and encourage my kids to soak up as much knowledge as they possibly can in school. 
Clarke: Your family has undoubtedly played an important role in your life. How do they continue to inspire you? 
Bridget: I am so proud of my family and two children! My children have taught me how to be patient and strong even when life gets really tough. We've had some recent health scares with our extended family that have challenged our strength and resolve. Yet these are reminders to keep life in perspective and try to appreciate the little moments. I am blessed to have such a wonderful family to share my journey with!    
Thank you for sharing your story with us, Bridget! Do you know a member of the Clarke alumni community we should highlight? Submit your nominations for a future Alumni Spotlight by emailing alumnirelations@clarke.edu.