City of Dubuque Grant Supports Community Art Project
By Clarke News | August 12, 2022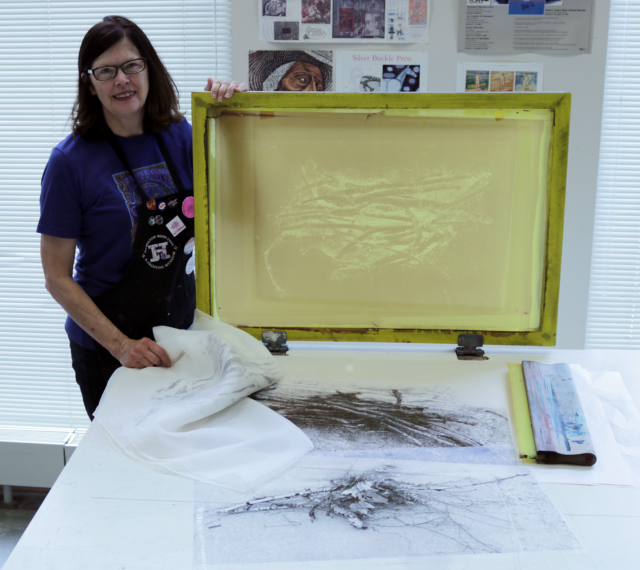 Thanks to a recent Special Projects Grant from the City of Dubuque, Clarke's Art + Design program is forging a new community partnership with Crescent Community Health Care to showcase Clarke students and local citizens talents. The $6,700 grant is the first step in an ambitious project to bring custom artwork to the homes of Crescent Community Health Care patients.
Beginning January 2023, patients at Crescent Community Health Care will be encouraged to draw in sketch books while they wait for care. These sketches will then be collected and digitally scanned by Clarke artists and used as the basis for screen prints in the Spring 2023 Printmaking course. The prints will then be framed and made available to the patients to display in their homes.
"This project not only increases access to and participation in the arts for historically underserved populations, but will also expose students to a community-based collaborative art form and extends their practice beyond individual image generation," said Louise Kames '77 Art + Design Program Director and Professor of Art.
Each participant will see how the power of art can relate to and engage all members of a community.
In addition to the City of Dubuque grant, Clarke University has also applied for a National Endowment for the Arts grant that would expand the project to include the creation of a large interior mural in Crescent Community Health Care's newly renovated building. The design would be completed by Clarke University artists, using the patient sketches as a foundation.
To learn more about or apply to the Art + Design program at Clarke, contact our Admissions Office by phone at (563)588-6316 or email at admission@clarke.edu, or visit clarke.edu.