Clarke Offers Free Physical Therapy to the Community
By Clarke News | January 25, 2023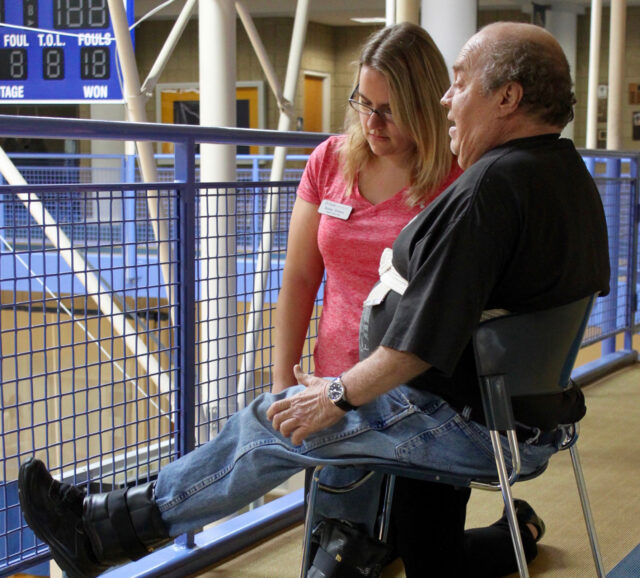 In an effort to provide our students with hands-on learning opportunities and to administer an important service to our community, Clarke University is seeking volunteers in the Dubuque area for free physical therapy services.
Participants will receive care from a Clarke Physical Therapy student under the guidance of a licensed physical therapist at no cost to them. These services are open to all community members, whether you have a chronic condition or need, or are simply seeking to improve your overall wellness and fitness. Some of our most common services include working with individuals with neck, back, shoulder, hip, and knee pain.
Other patient conditions include, but are not limited to:
Disabled/wheelchair-bound
Spinal cord injuries
Cerebral palsy
Multiple sclerosis
Stroke history
Orthopedic complications
Amputees
Parkinson's disease
Practicum sessions are held Tuesdays and Thursdays at 10:30 a.m. in the Kehl Center and Catherine Byrne Hall on the Clarke University campus. For the spring semester, sessions will begin Tuesday, February 7 and run until Thursday, May 4. Appointments are available on a first come, first serve basis, with a waiting list after slots are full. Sessions can be 30-45 minutes depending on availability.
If you or someone you know who may benefit from this service, please contact Dana Koos, Clarke University Physical Therapy Office Manager at 563-588-6382.