Finding opportunities to grow
By Clarke News | December 2, 2021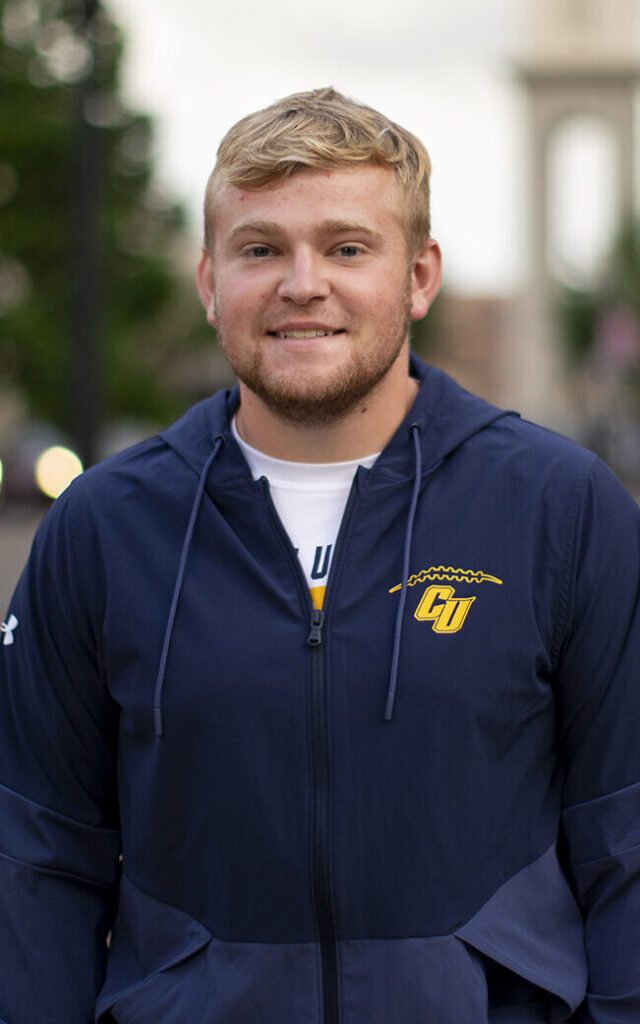 Jake Amenda '22 has experienced the difference between life near a big city and in a small town. He grew up in Oconomowoc, a suburb of Milwaukee, Wisconsin, before moving to Belmont, Wisconsin in middle school. When it came time to pick a college, he always thought he'd move back to a metropolitan area but when he visited Clarke, something clicked. 
It's really hard to describe but there is something special about the campus. There's a sense of community you can feel. Even if I don't know someone – and that's rare now that I'm a senior – I'm always greeted with a smile. I was worried about going to a small school, but I have thrived here.
Jake's connections on campus run deep, thanks in large part to his professors and classmates in the Psychology program. "Professor Tim Boffeli was great from my first year to my fourth year. He genuinely cares about you and gives you one-on-one support to make sure you understand the materials. Outside of class, he remembers you and asks about your life. A lot of the professors here are like that." 
As a linebacker and kicker for Clarke Pride Football, Jake has also found support in his coaches and teammates. Though the program is only in its fourth year, it has proved a fun and engaging addition to student life opportunities at Clarke. More than that, Jake and his teammates are dedicated to creating a culture that can be felt on campus and off.  
"The players, the coaching staff, we work hard to be a force for good. We've volunteered at church festivals and the Dubuque Rescue Mission and other places," Jake said. "If sports were my identity in high school, then Clarke has helped me channel that into my love of helping others. Clarke gives you every opportunity to grow." 
Looking to graduate in May 2022, Jake hopes to move to the Milwaukee area and work as a school counselor and football coach.