Love Stories Start at Clarke 
By Clarke News | February 21, 2023
College can be a life-changing experience for many people, but for a lucky few it also introduces them to the person who will stand beside them for years to come. In honor of Valentine's Day and the generations of students and alumni who found "their person" at Clarke, we're sharing two alumni love stories.  
Christian '17 & Hillary (Kapparos)  Cruz '18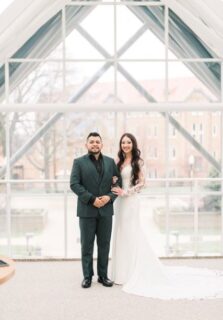 Christian: "We met on the day she visited Clarke for the Admitted Student experience. As a first-year student, I had been asked to come speak about my experience." 
Hillary: "We met that Saturday night in Mary Josita Hall."    
Christian: "That is when I asked her for her Snapchat, but not her number. We were both on the soccer team and would sometimes travel together for games, so I got to see her throughout the year. Our majors were totally different, so we only had one or two classes together, but Clarke played a big role in bringing us together. It allowed me to meet her at a very important part of my life, when I was becoming my own person." 
Hillary: "We've done so much together and as individuals. After graduation, I passed my boards and became a nurse. I spent two years as a Labor and Delivery Nurse at Mercy, and now I work in a pediatric clinic. He is working and earning a second degree in Computer Science. We were married on April 22, 2022, and have continued to grow together. As a couple, we have financial goals, and to be the best parents we can be to our little one, who is due in July." 
Christian: "Clarke will always hold a dear place in our hearts. To this very day Clarke does play a role in my life. Every day we reminisce about the special times we had at Clarke." 
Hillary: "Our group of friends tries to get together at least once a year at Clarke's Homecoming. I think it will always play a major role in our lives since it was what brought us together and because it gave us great memories with the friends we made along the way." 
Kenny & Camy (Witt) Retzl '03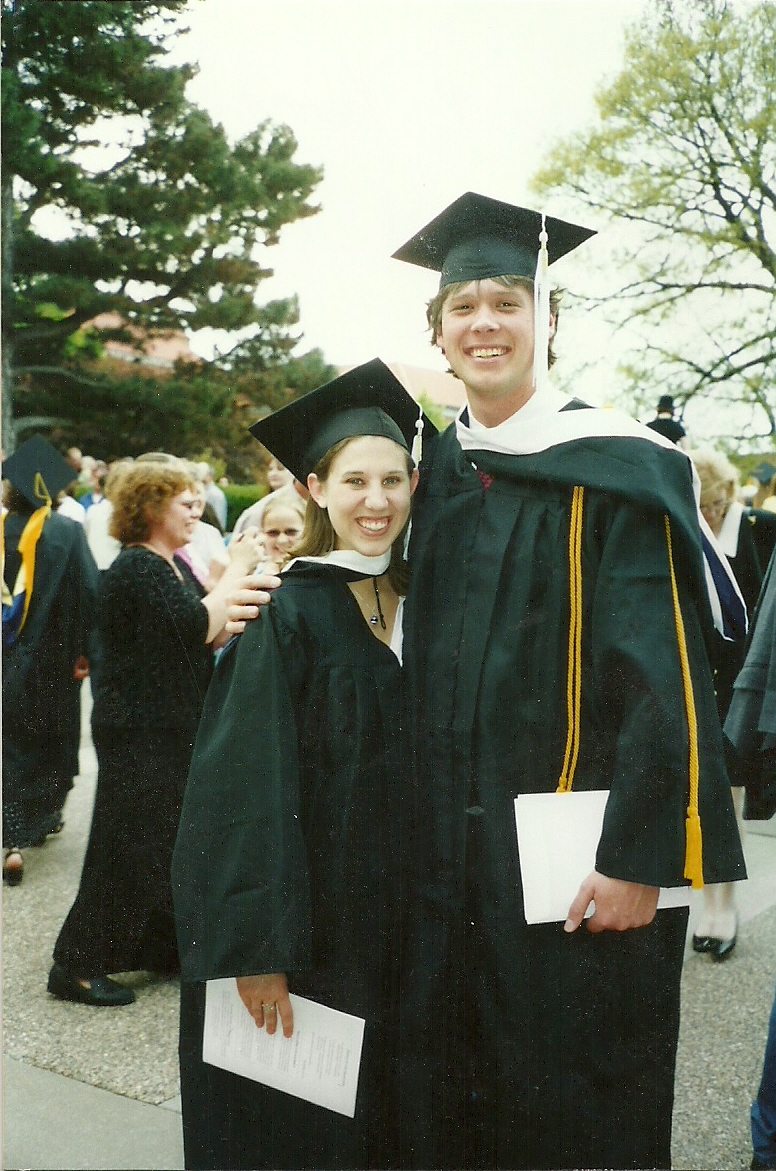 Kenny: "We met on the first day of new student orientation and kept running into each other that entire weekend. Shortly after we started dating and never looked back." 
Camy: "Since we met a few days before classes started our first year at Clarke and then started dating shortly afterward, Clarke played a tremendous role in our story. We'd travel between each other's rooms, first between Mary Ben and Mary Jo, then between the apartments and Mary Fran. We shared the same friends—who are our best friends to this day — and we went to numerous Clarke events throughout our four years here." 
Kenny: "We graduated in May 2003, were married a month later, and our life has been an adventure ever since! First, we moved to Madison, Wisconsin and later Las Vegas, Nevada where we advanced our careers – Camy in public health and for me exploring accountability in politics and non-governmental organizations. We also welcomed our daughter, Zaley, into our lives. In October 2022 we moved back to Iowa to be closer to our families, and soon after I joined my alma mater as the Director of Institutional Research." 
Camy: "The education, and specifically the Clarke values that were instilled within us, continue to guide and shape our lives today. They are part of how we raise our daughter, stay in touch with our friends, and care for ourselves and our community. Clarke has been such a big part of our story, and we are honored to be a part of such a great institution. 
Do you have a love story to share? Let us know in a class note! 
Please note, these interviews have been edited for length and clarity.