Mark Your Calendar for Clarke Fest 2023!
By Clarke News | April 13, 2023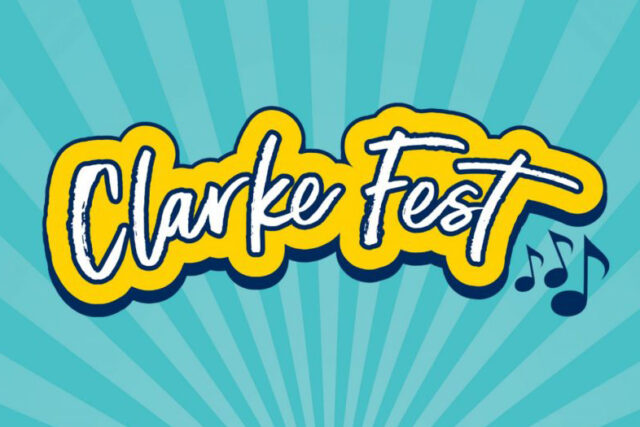 Clarke University is thrilled to announce the return of Clarke Fest, the university's annual block party on Clarke Drive. This free, all-ages event is set for Saturday, April 29 on the Atrium front lawn from 4  to 7 p.m. 
Guests can enjoy family-friendly games, an art sale, and entertainment including free performances from the Clarke Jazz & Melos and local favorite Brion Bowman. The DZ Combo will close out the evening's performances and will include spotlights of Clarke graduating seniors Danny Zanger on keyboard and Nathaniel Seutter on drums.  
In addition, some of Dubuque's best-loved food trucks will be parked on Clarke Drive, serving up delicious food for guests to enjoy, including Howling BBQ and Adobos.  
In case of inclement weather, the event will move inside to the Robert & Ruth Kehl Center on the Clarke University campus. A special thanks to the Arts at Clarke, Clarke Activities Board, and Clarke Student Association for co-sponsoring this event, as well as all our friends and neighbors on Clarke Drive. 
Learn more about Clarke Fest and find a full event schedule at clarke.edu/clarkefest.