Nursing Graduate Embraces Community Connections
By Clarke News | May 9, 2022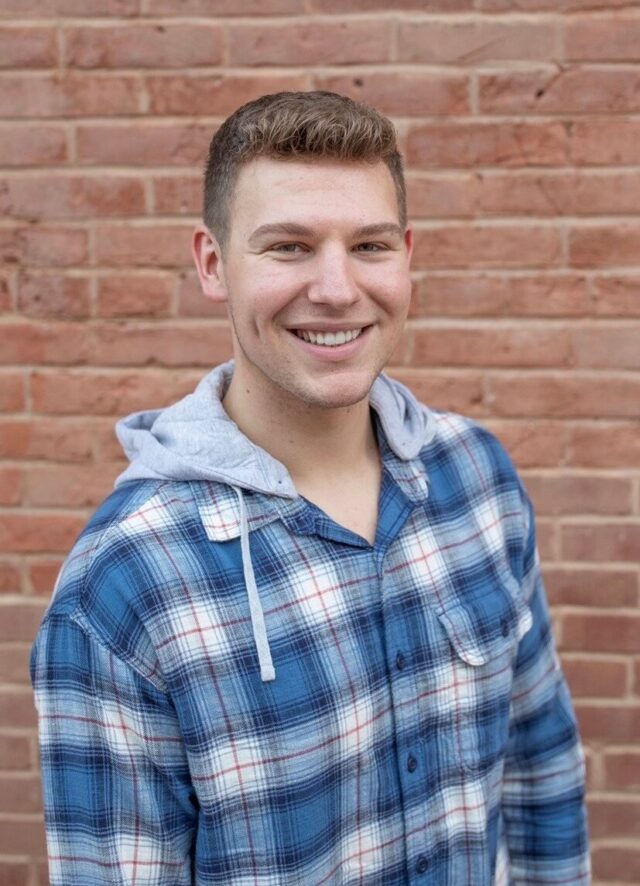 "We're a family here," – it's a phrase you hear over and over from the Clarke students preparing for graduation. Yet for Ian Murphy '22, his family connections to Clarke are more than just a feeling.  
"I came to Clarke one year after my sister, Paige, came here for Athletic Training and continued with the Doctor of Physical Therapy program. I was able to visit and see how much she enjoyed her time here," Ian said. "Spending time on campus my senior year of high school allowed me to see myself as a student at Clarke—which I loved. Clarke felt like home the second I stepped on campus. Everyone is so friendly and personable, which drew me in. After meeting one-on-one with the professors and learning more about the Nursing program, I knew it was a perfect fit." 
As a legacy student, Ian had a support network he could depend on thanks to his sister, as well as his nearby hometown of Benton, Wisconsin. With family and friends only 25 minutes away, he found he could rely on them while also forging his own path. Beyond the demands of his nursing coursework and clinicals, Ian has served as a class representative and treasurer for the Clarke Association for Nursing Students (CANS) and is a member of the Spanish Club.  
Through his experiences in the classroom, clinicals, and volunteering, Ian has developed skills that enable him to give back to the communities that have supported him along the way. 
Being close to home allowed me to still volunteer on EMS and serve my community, and by completing a variety of clinicals in the hospital, community health, public health, and school settings, I was able to connect and better understand the Dubuque community, too," Ian said. "I was raised in a household where service to others is valued immensely—which is why nursing is the perfect fit.
After graduation, Ian will continue to build his community connections as a Registered Nurse in the Emergency Department at MercyOne Dubuque. Yet, no matter where life may take him after graduation, he is grateful to know he can count on his Clarke family. 
"Above all, I have enjoyed the amazing people and lifelong friendships I have gained during my time at Clarke. I couldn't imagine going through nursing school without the support of the friends and faculty I have met here."