Passion with a Purpose
By Clarke News | January 24, 2022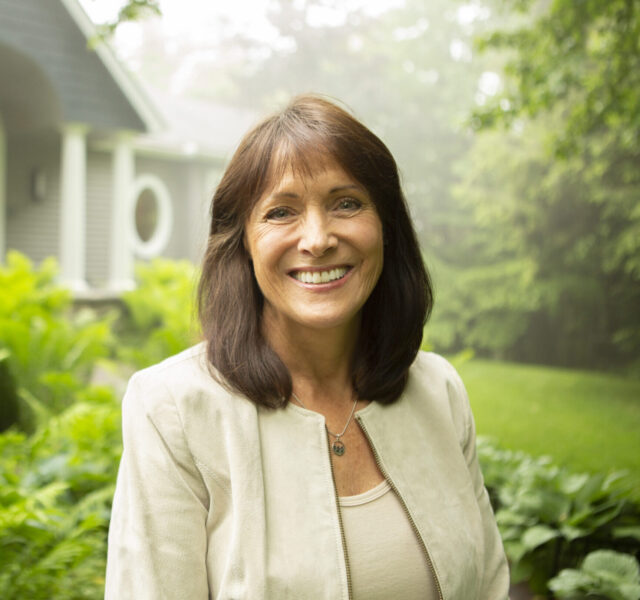 Since her first trip abroad at age 15, Lori Schneider '78 has been traveling the globe in search of adventure. Even during her time at Clarke in the 1970s, she sought out trips and opportunities to explore cultures near and far. However, in 1999, Schneider would receive news that brought a purpose to her passion.  
"I was diagnosed with multiple sclerosis in January of 1999, after waking up with numbness in half of my body overnight. I went from a whole person to a broken one in body and spirit," Schneider said. 
When I was told there was a good possibility I might be in a wheelchair soon, I felt the need to prove to myself that I was still strong mentally and physically. The mountains had always been a place that challenged my strength, so I felt called to return to the mountains while I still had my mobility.
Schneider then embarked on what would become her life's work. A mere 10 months after her diagnosis, she scaled Aconcagua, the highest mountain in South America, reaching the summit on New Year's Eve. In the decade that followed, she dedicated her life to climbing and successfully summited the highest mountain on each of the seven continents, including becoming the first known person with MS to conquer Mt. Everest.  
With each climb she regained her confidence in herself and her body and wanted to share her story with others. In 2008, she started her own company, Empowerment Through Adventure, aimed at helping people with neurological diseases explore the world. This included the "Leap of Faith" expedition in 2011, where Schneider led a group of 14 people living with MS and Parkinson's to the summit of Mt. Kilimanjaro. They were joined by 14 companion climbers, and 21 of the 28 individuals on the climb reached the summit. 
"Together, 11 of those diagnosed with multiple sclerosis and Parkinson's disease made it to the summit. The remaining climbers reached their own personal summit, high on the mountain that night." Schneider said. "It was a victory for all of us, because we pushed beyond the limits of what we thought possible in our own personal lives."
In the years since, Schneider has traveled the world as an advocate for Empowerment Through Adventure, as well as the World Health Organization, the National MS Society, and more. Even as the world came to a halt in response to the coronavirus pandemic in 2020, Schneider used her books, websites, and social media to spread her message of optimism and determination. 
"My message is about believing in yourself and not being afraid to try. We never know what we are capable of until we reach beyond our comfort zone and set amazing goals for ourselves," Schneider said. "When you expand your experiences, you expand your awareness of the possibilities in life." 
"Whether your passion is art, music, service to others, a business career, or enjoying the great outdoors, don't be afraid to try something new. Take a risk. Dream big – really big. Life can go from ordinary to extraordinary in the blink of an eye." 
You can keep up with Lori at lorischneider.net and by following her on Facebook and LinkedIn.