Uncover 'The New Age of Exploration' at Clarke
By Clarke News | September 13, 2023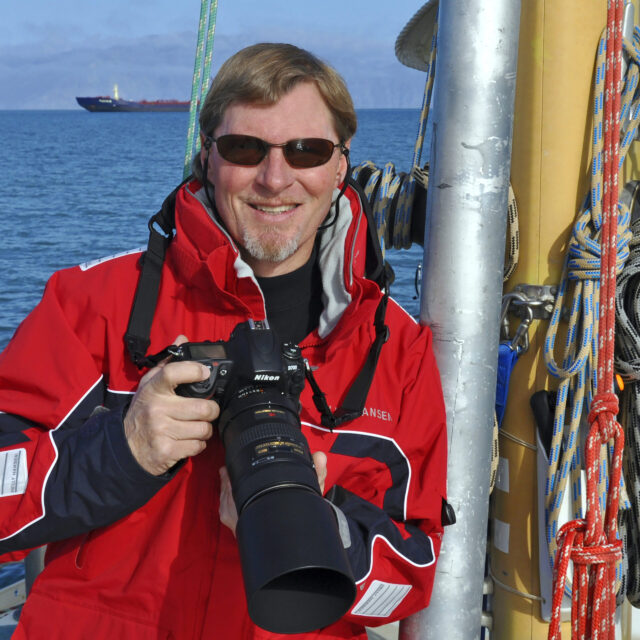 Join Clarke University in uncovering "The New Age of Exploration" with David Thoreson on Wednesday, October 18. The photographer, author, sailor and explorer will share  insights from his world travels as part of the Mackin-Mailander Lecture Series. The event begins at 7 p.m. in Jansen Music Hall. It is free and open to the public.  
David has worked has documented the outdoors  locally in the Iowa Great Lakes region, and globally, sailing 75,000-miles across the world's oceans and polar regions. Exploring the Arctic Ocean led David to the issue of climate change, altering his life and work forever. Thoreson hopes to inspire others to explore their own connections to nature, especially water quality issues. David is the author of the photo book "Over The Horizon," a TEDx presenter, National Fellow of the Explorers Club, and lectures at universities and institutions across the globe. 
"I heard David speak at a climate conference a few years ago, and I was amazed by his passion for the issue of climate change," said Michael Knock, Associate Professor of History and Chair of the Mackin-Mailander Committee at Clarke. "He has seen the impact of this issue firsthand in his voyages through the Arctic. The fact that he is a native Iowan makes what he's accomplished all the more impressive." 
The Clarke University Mackin-Mailander Lecture Series was established in 1997. Clarke received gifts from two alumnae, Mary Mackin '34 and Verna Slattery-Mailander '20 to establish an endowed lecture series. The annual series consists of three lectures, including a prominent outside speaker, a faculty lecture, and an alumni lecture.