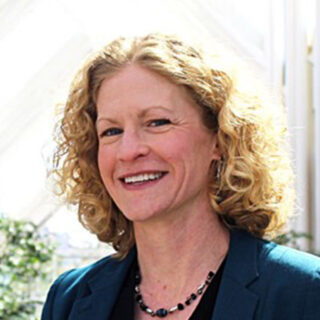 B'Ann Dittmar, MBA, CM
MBA Program Director,
Instructor of Business Management
---
Educational Background
Ed.D. in Leadership, American College of Education 2014- Present
Master of Business Administration, University of Dubuque 1997-2000
B.S. Business Administration – Marketing & PR Major, Rockford College 1992-December 1993
A.S. Business Administration, Highland Community College 1990-1992
Teaching Philosophy
I always tell my students "You won't find anyone who wants to be in the classroom, more than I do." I enjoy interacting with students and getting to know each student as an individual. In the classroom, I utilize active learning techniques and allow students to dig into the material, whether it is in a simulation, classroom activities, projects or case studies, so they can develop critical thinking skills and become prepared for their career.
I hope that my impact on students is that they know that I have their best interests at heart and that I care about them. I try to mentor students inside and outside of the classroom to help them reach their personal and professional goals. Serving as the co-advisor for Future Young Professionals also allows me to help students to learn, grow, and prepare for their careers.
B'Ann Dittmar
Profile
Professional Background
B'Ann Dittmar began a 19-year career in banking, starting as a Teller, while she was attending college.  After college she worked for U.S. Bank and its predecessors for 17 years.  She worked her way up through the ranks and prior to leaving banking, she served as the President of the Dubuque and Galena markets for 9 years. While at the bank she taught as an adjunct at University of Wisconsin-Platteville and at Columbia College, where she discovered her passion for teaching.
She now has the privilege to work in her second "dream job" at Clarke University.  She is the Director of Graduate Business Studies at Clarke University, overseeing the MBA and MOL degree programs.  She is a faculty member in the Business department and teaches management and leadership courses to graduate and undergraduate students.  She has been with Clarke since 2011 and loves working with students and being in the classroom.
Courses Taught
BUMG 112 Principles of Management
MOL 563 Leading and Building Effective Teams
BUMG 250 Business Communications
BUMG / MOL 501 Organizational Management