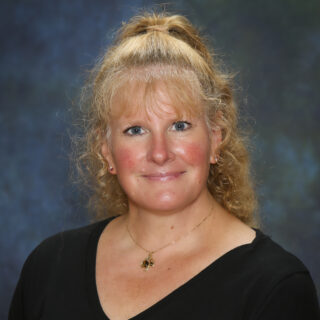 Melody "Dee" Higgins, Ph.D.
Program Director and Professor of Athletic Training
---
Educational Background
BS from University of Minnesota –Mankato, Makato, MN
MS from Western Illinois University, Macomb, IL
Ph.D. from Capella University, Minneapolis, MN
Teaching Philosophy
Every patient and every student is inherently good, is worth time, effort, and care, and deserves your best efforts.
The Chinese Proverb, 'Tell me and I'll forget; show me and I may remember; involve me and I'll understand.'
Tomas Carruthers, 'A good teacher has been defined as one who makes [herself] progressively unnecessary.'
Melody "Dee" Higgins
Profile
Professional Experience
Dee has been at Clarke since 1999 and in her current position since 2000. Previous to Clarke, she held positions at various places in Iowa, Illinois, Minnesota and Wisconsin. Some of these included: Lead athletic trainer at Mercy Hospital/Medical Associates in Dubuque, Galesburg Clinic, Monmouth College, and Western Illinois University.
Certifications and Memberships
BOC Certified Athletic Trainer (ATC)
State of Iowa Licensed Athletic Trainer (LAT)
Member – National Athletic Trainer's Association (NATA)