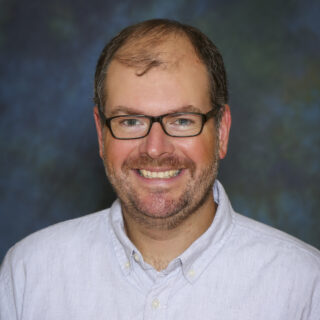 Steve Bellomy, Ph.D.
Associate Professor of English
---
Educational Background
Doctor of Philosophy, English. University of South Carolina, Columbia, SC, 2015
Master of Arts, English. College of Charleston, Charleston, SC, 2005
Bachelor of Arts, English. Florida Atlantic University, Boca Raton, FL, 2002
Teaching Philosophy
I aim always to provide students a space wherein they can confidently confront the challenges and at times uncertainties associated with reading and writing about literature. I believe that we can learn a great deal from literature. At the same time, I encourage my students to recognize their own influence, as readers, on how, why, and in what ways literature matters.
'It is not down on any map; true places never are.'
– Herman Melville, Moby-Dick
Steve Bellomy
Profile
Professional Background
I have been teaching at the college level for over ten years. Before coming to Clarke University in 2016, I taught English at both small and large universities in South Carolina and Virginia.
Research Interests
My research explores literary history and cultural heritage. In particular, I am interested in representations of conspiracy and commemoration across the long nineteenth-century in the United States and England. I am also drawn to the material history of gunpowder, oceanic studies, and questions of literary form and structure. Currently, I am working on two projects: one exploring the literary and cultural legacy of Guy Fawkes Day in the United States, and one that examines the ecogothic in relation to nineteenth-century efforts to better chart and understand the ocean through the maritime practice of depth sounding.
Courses Taught
Detective Fiction
Literary Voices: British Authors
Environmental Literature
The Critical Mind
Contemporary Literature
Career Preparation Seminar