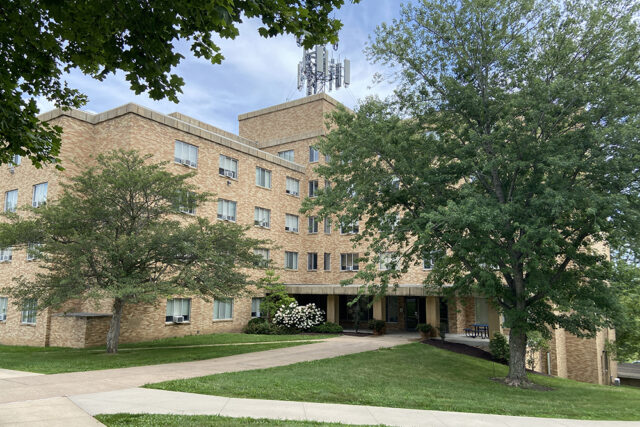 Find yourself and your friends
Our residence halls thrive with friendships and vibrancy. Mary Benedict Hall, known as Mary Ben, houses a total of 230 mostly first- and second-year women in double rooms. Freshmen live with a roommate, while sophomores, juniors and seniors may request to live in a single room.
Mary Benedict Hall
Living. Learning. Thriving.