Teddy Swims: Tough Love World Tour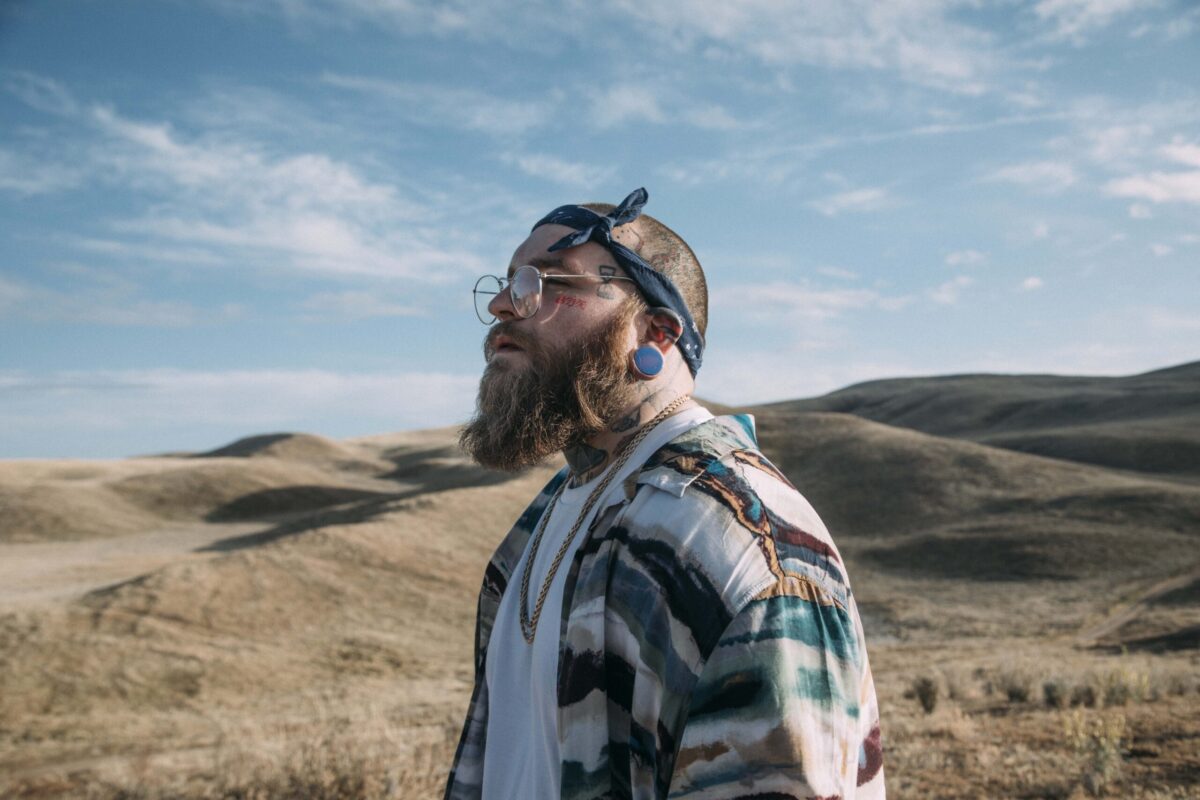 2022 Tour Stop at Clarke University – Thursday, January 27
After dedicating his life to music, Teddy Swims—a.k.a. Atlanta native Jaten Dimsdale—unassumingly knocked on the door of stardom and claimed the payoff of a decades-long grind in 2019. Broadcasting covers from a bedroom studio, he lit up YouTube with hundreds of millions of views and a following of nearly 2 million subscribers. Teddy fashioned a show-stopping signature style out of soaring soul, intimate R&B, rock energy, and hip-hop swagger all uplifted by his earthquaking vocals. Leaving tastemakers such as American Songwriter, Billboard, Flaunt, and Idolator and idols like Shania Twain speechless, Rolling Stone christened him a 2021 "Artist To Watch." During this time, he went from singing to a smartphone camera to serenading America on The Kelly Clarkson Show and The Late Show with Stephen Colbert. Teddy continues to spread his wings, unveiling his 2021 debut graphic novel, "Teddy Swims: Swimmy and the Valley of the Last Song and hitting the road with Zac Brown Band for a series of stadium gigs. Ultimately, he took all of the lessons from a life-changing year and distilled them in his 2021 debut EP, "Unlearning."
"I hope I can fully capture the human experience. I want my music to touch as many emotions as it can. I'm still just the same little anxiety-riddled chubby kid with a dream to be the biggest superstar in the world"
Physical address: 1550 Clarke Drive, Dubuque, Iowa 52001
COVID-19 Safety Protocols
Clarke University requires all individuals to wear a face mask while indoors. The CDC recommends wearing a mask that fits well and offers the most protection. Clarke University continues to encourage vaccines and boosters. Monitor yourself for symptoms of COVID-19 and stay home if sick; consider preparing for this public event by getting tested and receiving a negative result before arriving. Please follow CDC guidance for quarantine and isolation.
Getting to Campus & Parking
Find general driving directions and campus maps here.
The event is held in the Terence Donaghoe Hall Theater, building #13 on the campus map. Free parking will be available in any of the campus lots, but please note that parking will be limited in P1.
Doors: Doors will open at 7:15 p.m.
Showtime: Showtime is 8 p.m.; no opening act scheduled.
All tickets are general admission.