Cirks Named Vice President for Enrollment Management
By Clarke News | August 23, 2022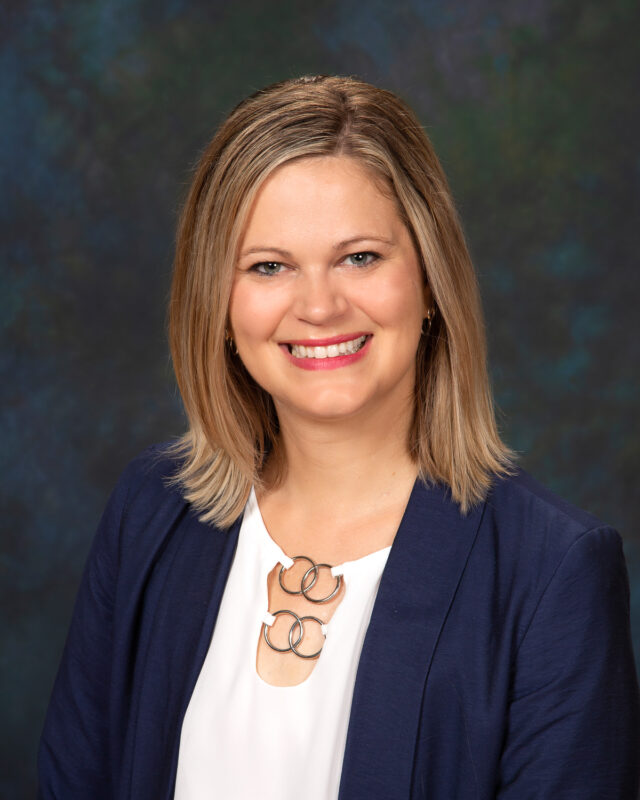 Clarke University is thrilled to announce that Julie Cirks '06 has been named the new Vice President for Enrollment Management. Cirks has been the acting interim vice president since June.  
"Ever since I was a student and Vivian Bannon asked me to act as a tour guide for a new student, I have had a passion for this institution and this work," Cirks said.
I believe in the power of the Clarke mission, and it is my goal to make our high-quality, values-based education accessible to all. I am honored to accept this role and look forward to collaborating with our faculty and staff to welcome and keep more students at Clarke.
Cirks has been a member of the Clarke community for nearly 20 years and began with the Enrollment Management team as a student worker. Over the course of her career, she has performed nearly every role for the department, most recently as the Director of Transfer Enrollment. Under her leadership, there has been a significant development in transfer pathways and partnerships including the new Bridge to Success pathway with NICC, articulation agreements with all 15 Iowa community colleges and the expedited launch of the new Accelerated Elementary Education Degree. She has been busy planting seeds for Clarke's future growth. 
"Julie is recognized as an inspiring and inclusive leader within and beyond the Clarke community, and her dedication to student access and success is evident in all that she does," said Clarke President Thom D. Chesney, Ph.D. "Her positivity, tireless work ethic, and ability to build relationships with students, families, and community partners make me confident Julie will excel in this role." 
Cirks earned a Bachelor of Arts in History from Clarke University, followed by a Master of Science in Education from the University of Wisconsin-Platteville in 2010.