Pathways to Clarke from NICC
Clarke University (Clarke) and Northeast Iowa Community College (NICC) have secured a partnership that provides students with a streamlined pathway to a four-year degree while saving money and helping build the local workforce. At Clarke, NICC degree-holding students can earn a Bachelor of Arts (BA), Bachelor of Science (BS), Bachelor of Science in Nursing (BSN), or Bachelor of Social Work (BSW) from Clarke University.
Apply Now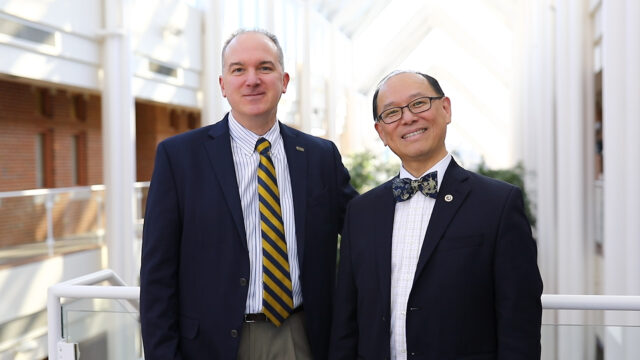 Junior Status Transfer Majors

This path is designed for NICC students to complete their Associate of Arts (AA) or Associate of Science (AS) degree at NICC, with the junior and senior year of the bachelor's degree completed through Clarke. Transferring students will be awarded full credit for their AA or AS degree and be able to graduate from Clarke in two years through well-planned paths and majors. This is a path taken by students who perhaps need a bit more financial assistance or to strengthen their academic standing. This path is a cost-effective option designed if you want to start at a community college and seamlessly transfer to a bachelor's degree program.
Bridge to Success

The Bridge to Success Program offers dual admission for students who can benefit academically from a year of community college courses while starting their four year college experience at Clarke University. Students in the Bridge program receive full access to services, student life, and academic activities offered by both institutions and have the option to live on the Clarke campus. Students take a mix of courses from Northeast Iowa Community College (NICC) and Clarke on Clarke's campus while benefiting from NICC's flat per credit tuition rate.
Are you ready to cross the Bridge? Contact Julie Cirks at julie.cirks@clarke.edu to learn more.