Education
Bachelor of Arts
Nearly every person can name a teacher who influenced or encouraged them somewhere along the way. Think about that. Who was it for you? A kindergarten teacher who pulled you out of your shell? That high school English teacher who pushed you to earn a scholarship? Does leading children or young adults to find their individual paths and encouraging them to blossom sound like your dream job? At Clarke University in our Bachelor of Education program, you will creatively study how people learn and how best to teach them. Our Education Degree program strives to educate and prepare teachers who will influence the cognitive, moral, and social development of children in kindergarten through high school in today's multicultural world. Graduates of our education degree will possess real-world experience and demonstrate the programmatic outcomes as licensed, professional educators who become influential teachers in Dubuque, Iowa, locally, and throughout the nation and beyond.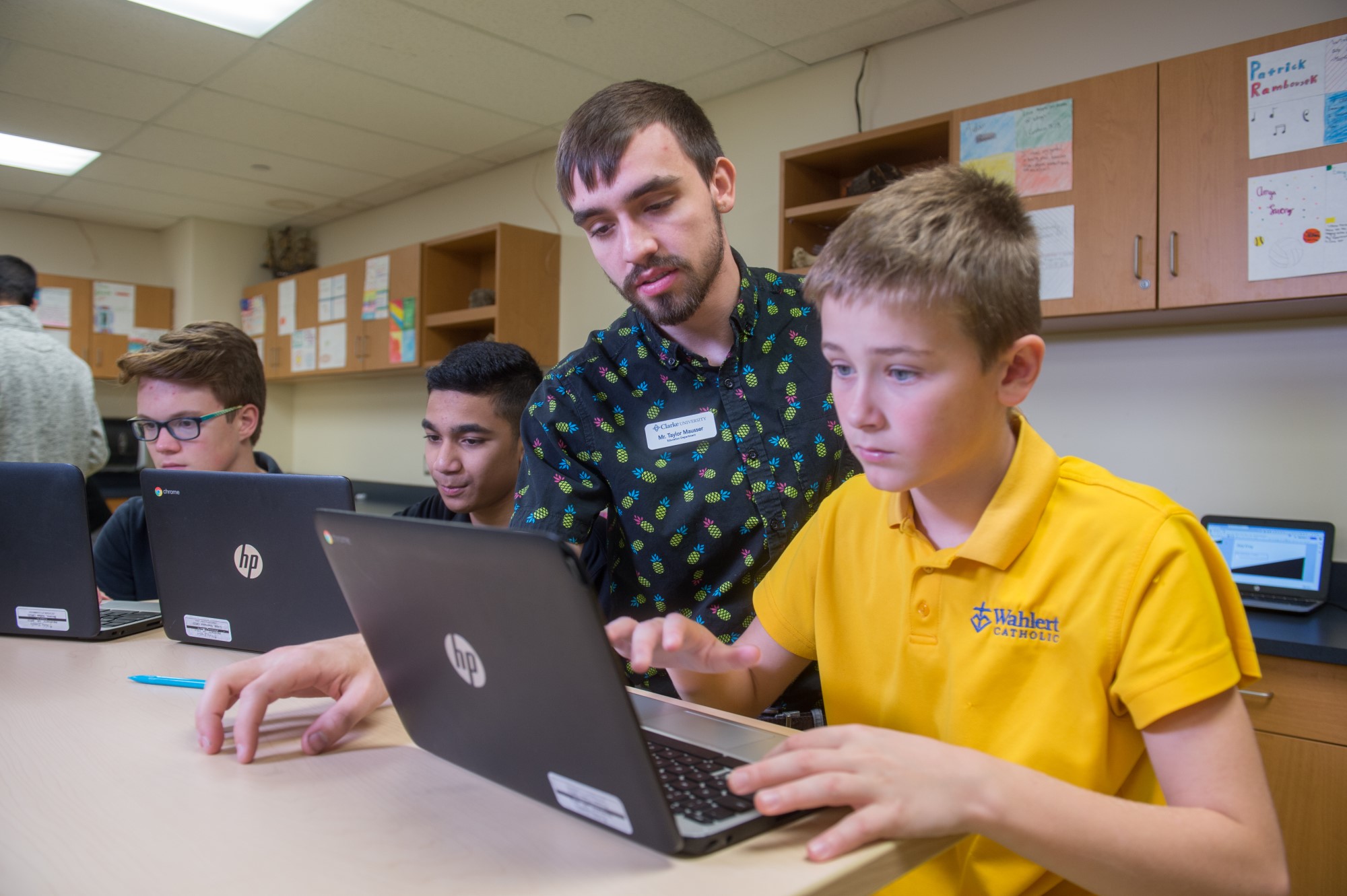 Professional Development School
Clarke education degree students go directly into classrooms and have the opportunity to teach and inspire K-12 students. This is the heart of our education program — the Professional Development School (PDS). This is a unique, hands-on experience in which teaching degree students interact with children in their actual classrooms while developing their unique teaching skills. Each PDS classroom is taught by two professors in residence who guide and support the Clarke students during the beginning of their teaching experiences. Together, the PDS partners and the university work to provide the Clarke bachelor of education students with optimal learning experiences as they develop knowledge of what it means to be a teaching professional in an elementary or secondary classroom. Learning this through methods courses taught onsite in an elementary school provides rich experiences for the preservice teachers and gives them a depth of understanding that is not possible when a class is located on campus and professors are not in the field.
More specifically, methods courses in our teaching degree are blocked together and taught mornings on-site at two elementary schools in the city. Two state-licensed teacher educators are assigned to each PDS student; together, they share the responsibility for teaching the courses and supervising the university students. Typically between ten and fifteen junior-level students are enrolled in each block; their presence is an important element in the culture of each school. Content of the methods courses is interwoven with opportunities to teach and interact with the elementary students, seamlessly connecting the theory of teaching with the actual practice of teaching.
The PDS allows an elementary education degree student to spend much more time in school prior to student teaching (up to 600 hours – the state of Iowa only requires 80 hours). Teaching degree majors complete one to four PDS semesters, depending on endorsements. The PDS experience is truly an authentic way to prepare to be a teacher. Additionally, bachelor of early childhood education students who qualify are eligible to complete graduate credits while in their undergraduate degree program.
Education Degree Endorsements
Clarke University's undergraduate degree programs lead students to a Bachelor's degree in education and licensure in elementary education and secondary education as well as endorsements in 40 areas including:
Special Education
Middle School Teaching
Reading
Coaching
Music
Art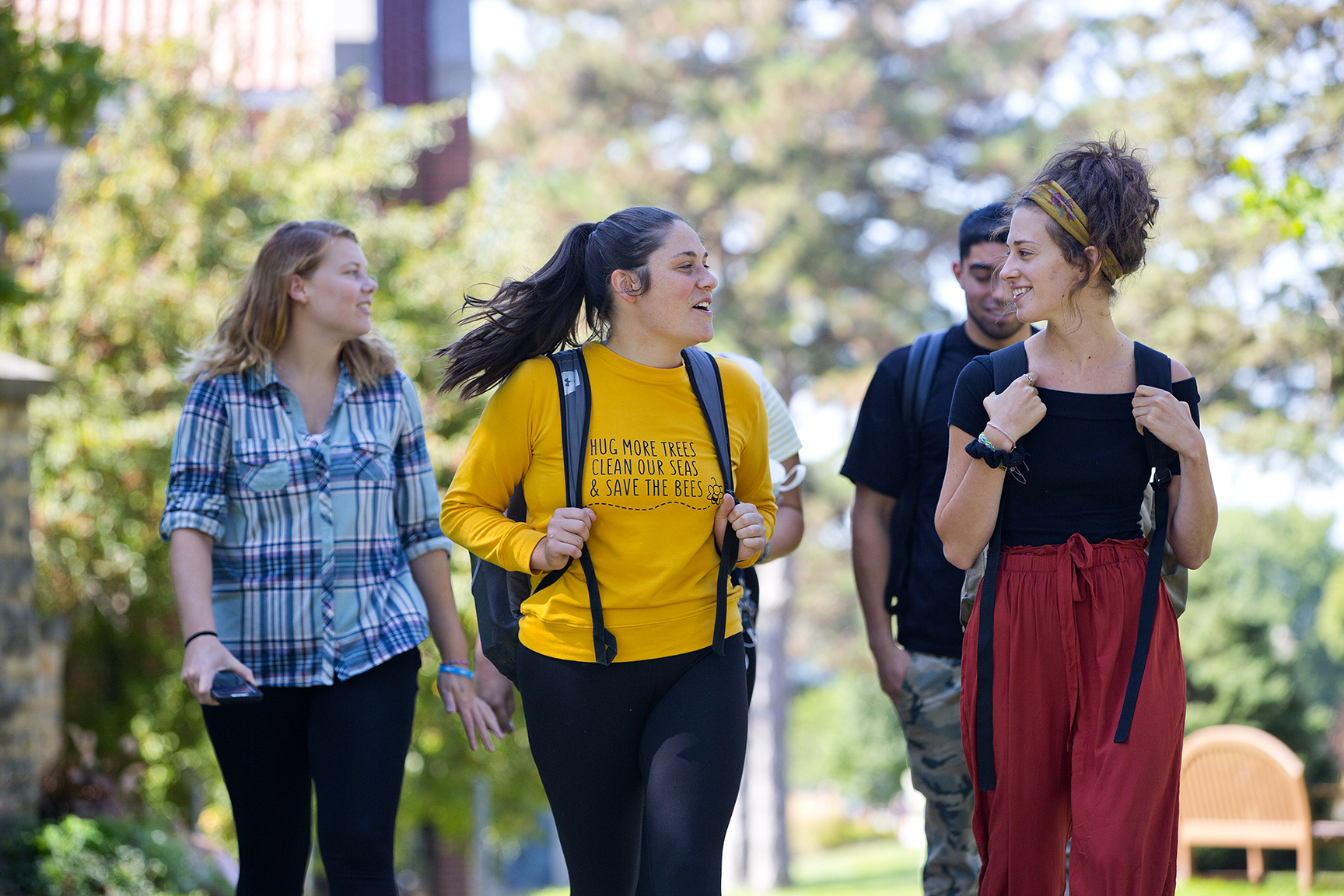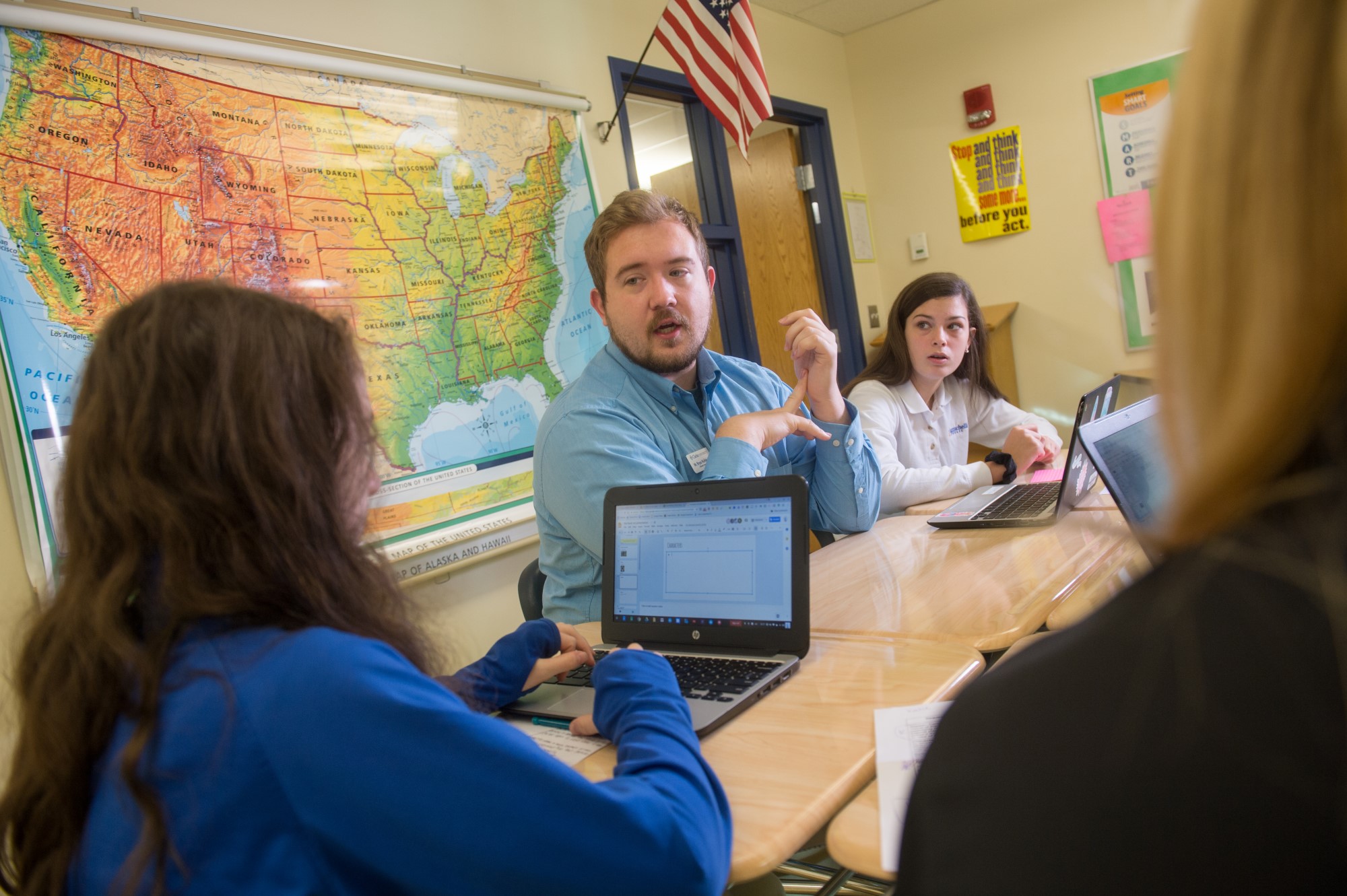 Special Education Degree
A special education degree endorsement is a highly sought-after addition to an elementary education degree. In the past ten years, every Clarke graduate with this endorsement has been hired or accepted to graduate school. Several of the special education courses at Clarke are taught in a Professional Development School (PDS) and some are offered in the summer. Most students seeking a bachelor of special education can complete the elementary teaching degree plus the special education endorsement in nine semesters. Students who choose this endorsement are eligible for an additional two semesters of financial aid.
Art Education
At Clarke, you can pair a major in art with a teaching degree to teach kindergarten through high school (K-12). You would be joining two of Clarke's highly regarded programs. Clarke's accredited teacher education program prepares you for licensure and a successful career. Clarke art alums with K-12 teaching certification find immediate success in the job market. While most graduates work in traditional classroom room settings, some have also found teaching opportunities at museums, community art centers, maker spaces, and senior care centers. We encourage you to take studio courses across the disciplines to prepare you for any teaching opportunity. These include drawing, painting, digital imaging, ceramics, sculpture, printmaking, and photography. Your studio art major is complemented by the Education major core plus specific coursework in art methods. You'll have the advantage of spending many hours in the elementary, middle, and high school classrooms before student teaching in your final semester. The Clarke advantage is the number of art classes you take, making you a content expert.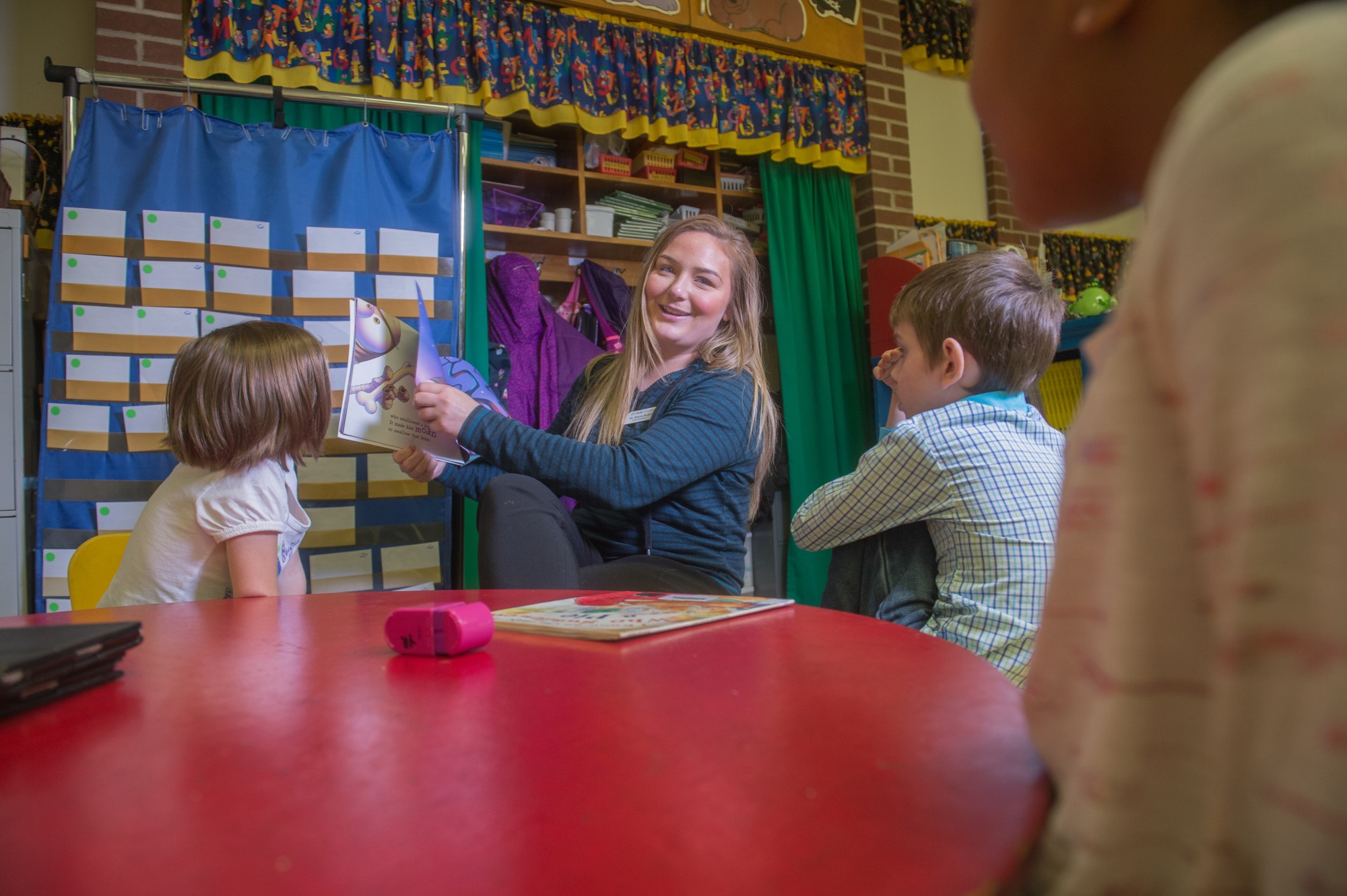 Program Details
Scholarships for Education Majors
As a private institution in Dubuque, Iowa, we are able to offer a variety of forms of financial assistance, which means that 100% of Clarke students receive financial aid. Some of the many different aid opportunities available to education degree students include merit scholarships, athletic talent, and fine arts awards, federal and state aid, undergraduate student loans, and federal work-study or campus employment.
Outcomes
The outcomes for Clarke's teaching degree candidates are described in the ten Interstate New Teacher Assessment & Support Consortium (INTASC) Standards. Demonstration of INTASC Standards must be met for licensure in the State of Iowa.
Standard #1: Learner Development. The teacher understands how learners grow and develop, recognizing that patterns of learning and development vary individually within and across the cognitive, linguistic, social, emotional, and physical areas, and designs and implements developmentally appropriate and challenging learning experiences.
Standard #2: Learning Differences. The teacher uses an understanding of individual differences and diverse cultures and communities to ensure inclusive learning environments that enable each learner to meet high standards.
Standard #3: Learning Environments. The teacher works with others to create environments that support individual and collaborative learning, and that encourage positive social interaction, active engagement in learning, and self-motivation.
Standard #4: Content Knowledge. The teacher understands the central concepts, tools of inquiry, and structures of the discipline(s) he or she teaches and creates learning experiences that make the discipline accessible and meaningful for learners to assure mastery of the content.
Standard #5: Application of Content. The teacher understands how to connect concepts and use differing perspectives to engage learners in critical thinking, creativity, and collaborative problem solving related to authentic local and global issues.
Standard #6: Assessment. The teacher understands and uses multiple methods of assessment to engage learners in their own growth, to monitor learner progress, and to guide the teacher's and learner's decision making.
Standard #7: Planning for Instruction. The teacher plans instruction that supports every student in meeting rigorous learning goals by drawing upon knowledge of content areas, curriculum, cross-disciplinary skills, and pedagogy, as well as knowledge of learners and the community context.
Standard #8: Instructional Strategies. The teacher understands and uses a variety of instructional strategies to encourage learners to develop a deep understanding of content areas and their connections, and to build skills to apply knowledge in meaningful ways.
Standard #9: Professional Learning and Ethical Practice. The teacher engages in ongoing professional learning and uses evidence to continually evaluate his/her practice, particularly the effects of his/her choices and actions on others (learners, families, other professionals, and the community), and adapts practice to meet the needs of each learner.
Standard #10: Leadership and Collaboration. The teacher seeks appropriate leadership roles and opportunities to take responsibility for student learning, to collaborate with learners, families, colleagues, other school professionals, and community members to ensure learner growth and to advance the profession.
Classes You'll Take
Admission to Clarke University
Applicants are considered on an individual basis. Apply to Clarke today to begin your journey.
Cool Classes You'll Take to Obtain an Education Degree
FOUNDATIONS OF EDUCATION — In this class, education degree students have their first professional experiences in the classroom. They participate in a variety of activities which may include observation, supervision, and supporting students in their learning activities.
MULTICULTURAL EDUCATION — This course involves a minimum of eight hours of volunteering with local organizations that serve diverse populations.
SUMMER READING PROGRAM — Teaching degree students have their own classroom in the summer and craft and teach their own reading program. They also can decorate the classroom to their taste!
Get Ahead of Your Peers!
Our Early-Access Master of Arts in Education Program (MAE) offers eligible undergraduate education students the opportunity to complete up to 15 hours of graduate credit, which can be applied to completion of a 36 credit hour Master's degree. Consider our Early-Access Program in instructional leadership. Students who have earned a bachelor's degree in teaching from Clarke have the opportunity to complete up to 15 hours of graduate credit in their junior year at the undergraduate price along with an early entrance into the Clarke University Online Master of Arts in Education.
Once you have completed your undergraduate bachelor of education degree, you will proceed through the MAE Program in an online format. Students who continue taking one class at a time during the academic year and two classes in the summers will complete the seven remaining courses of their program within 14 months after graduation. However, you may take up to seven years to complete the MAE program after officially beginning your graduate program as a graduate student in the MAE program.
Graduate School in One Year
As a graduate of Clarke University's bachelor degree in teaching, you are eligible to participate in our 4+1 Master of Arts in Education (MAE) program, our exclusive online teaching degree. This pathway to a master's degree provides graduates with an opportunity to proceed directly into a one-year, practicum-based master's degree through Clarke. The university partners with the Dubuque Community School District to secure a full-time, post-licensure practicum for an academic year in a classroom. The 4+1 program offers a rich balance of content research and pedagogical experience. Online courses merging novice and veteran teachers offer a diverse exchange of ideas. In the Clarke University 4+1 MAE program, graduate students in education experience a unique combination of online coursework, practicum, and a senior-year January experiential course. Clarke University partners with local school districts to secure a full-time, post-licensure practicum for an academic year in a classroom in the Dubuque area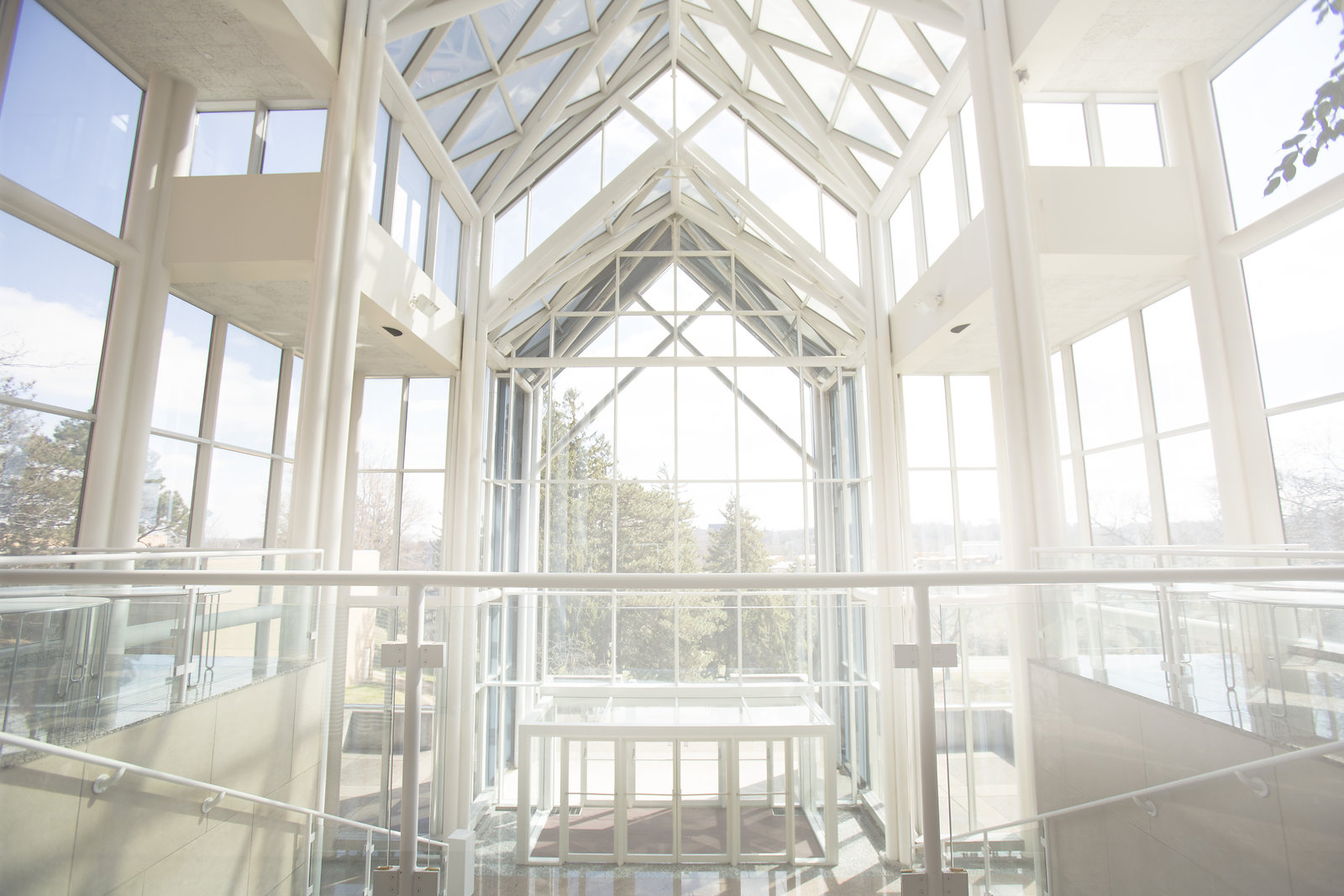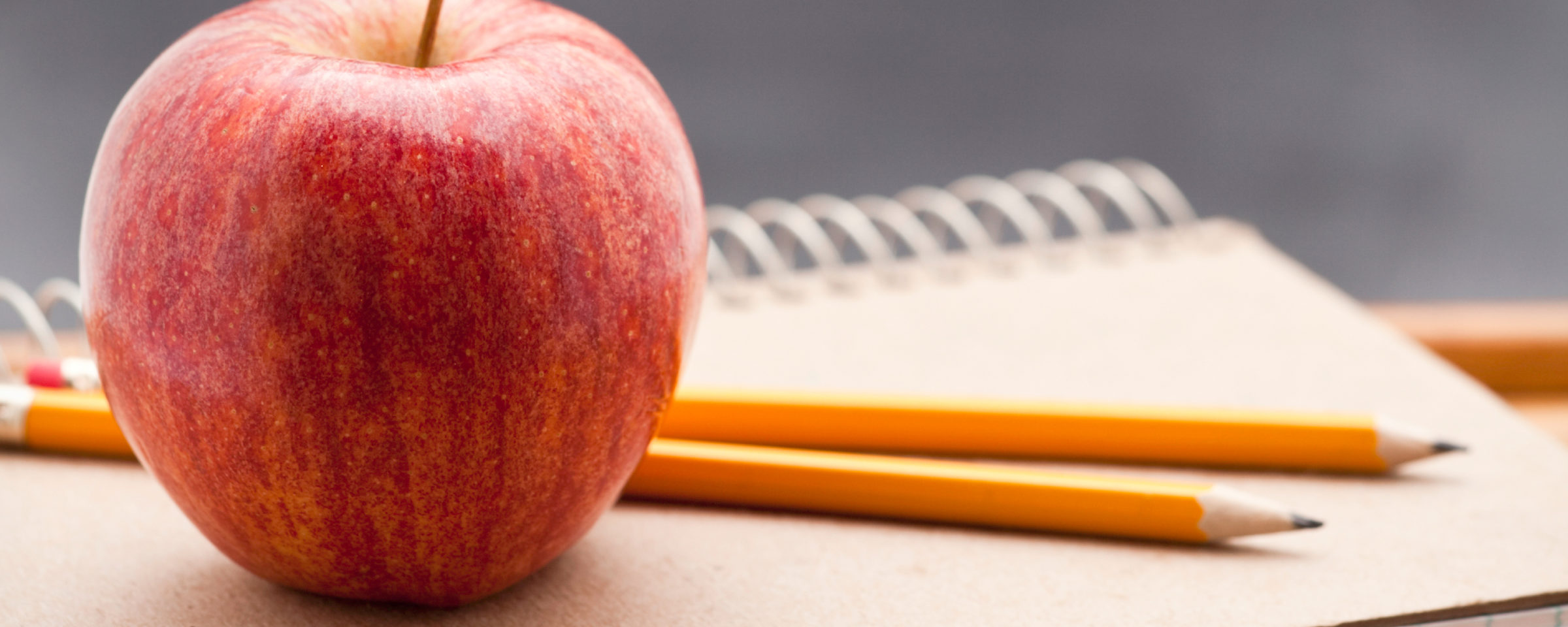 There's more to college than going to class.
The Classroom and Beyond
---
But don't take our word for it…
Our Students & Alumni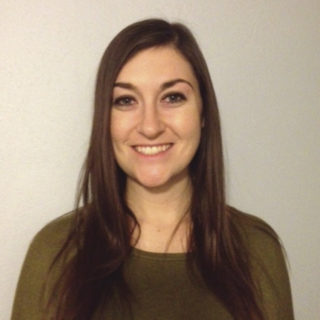 Kelly Eigenberger
Education '06
My Clarke instructors taught me about life-long learning, providing service to the community, and building relationships with others.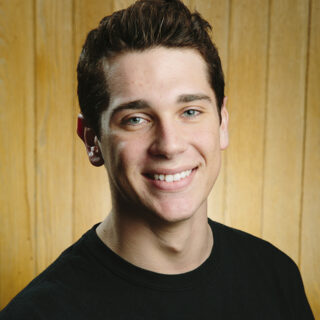 Matt DePauw
Education '17
I like being a big fish in a little pond. Clarke has really provided me with an atmosphere to bask in that.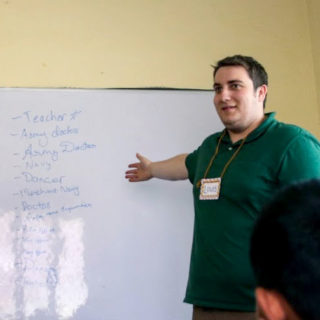 Louis Deeny
Elementary Education with Endorsements in Coaching and Special Education '19
My favorite part of my major is being involved in elementary schools since my sophomore year. It provides me with a 'leg up' on understanding the dynamics of a school and what teaching strategies actually work with students.
---
The median annual wage for elementary teachers, according to the U.S. Bureau of Labor Statistics.
One-on-one instruction from Ph.D.-level faculty.
The high placement rate of Clarke graduates attests to the quality of preparation through PDS experiences.
Accreditation
Support and Licensure
Clarke is very aware of the changes in each state of teaching licensure requirements. Classes have been aligned and created to make sure that all requirements are met. Time and energy have been spent to make sure the transition from Iowa licensure is as smooth as possible.
Clarke University Education Department is accredited by the Iowa Department of Education and holds membership in the American Association of Colleges of Teacher Education and the Iowa Association of Colleges of Teacher Education. Faculty members hold current teaching licenses and actively participate in the community by serving on advisory councils and providing resources to area schools.
Other Programs to Explore
Experience Clarke Education for Yourself