Clarke University to Participate in #ChoosePT Day
By Clarke News | October 15, 2018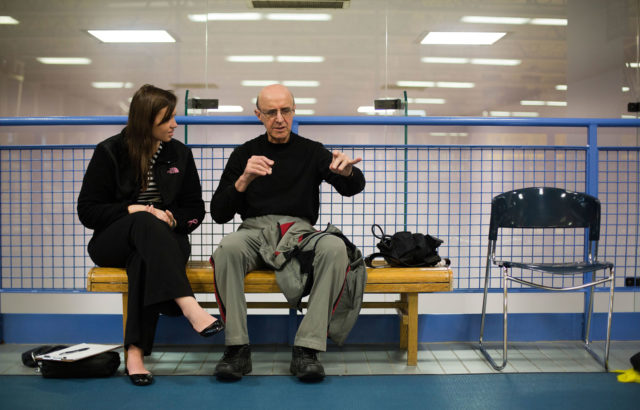 Clarke University's Physical Therapy department will participate in the upcoming #ChoosePT Day event. The American Physical Therapy Association (APTA) has dedicated the month of October to raising awareness of the opioid epidemic in America.
Each year a member of the Clarke physical therapy program organizes a #ChoosePTDay to continue to raise awareness of how physical therapists can combat pain in a safe and effective manner. This year's #ChoosePT Day will be on Wednesday, October 17.
Logan Koopman is in his second year of Clarke's Doctor of Physical Therapy program and is this year's event coordinator. He said, "It is my goal to involve as many people as possible. Participating PT students will wear matching t-shirts and share group photos and selfies using the hashtag #ChoosePT to help raise awareness against the opioid epidemic."
He continued, "This cause is important to me, and the rest of the DPT program, because the drastic increase in opioid-related deaths can be directly related to over-prescription and ease of access to powerful painkillers. Physical therapy provides a cheaper and equally effective option for relief of chronic pain." Koopman expects around 90 physical therapy students to participate.