Clarke Welcomes Record Class for 2023-2024
By Clarke News | August 24, 2023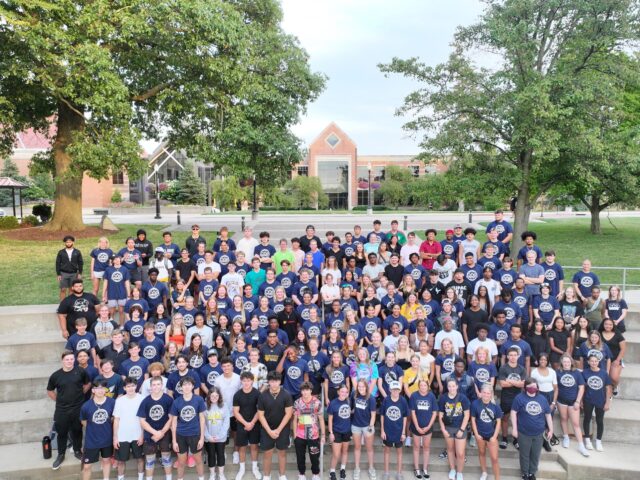 On Monday, Clarke University welcomed the largest incoming class in school history. In doing so, we've also fostered the most diverse student population to be enrolled at Clarke.  
The incoming class consists of 200 first-year students and 80 transfer students. While a significant number of students come from Iowa, Wisconsin, and Illinois, Clarke is now home to students from 39 states and 25 countries, representing a broad array of cultures and backgrounds. 
This growth comes from Clarke's personalized approach to academic and athletic recruitment, strengthened relationships with high schools and community colleges, and the efforts of students, staff, and faculty across campus. These efforts have not only resulted in increased enrollment but have also enriched the community with a wide range of perspectives and experiences. 
To be able to grow our population is a tremendous feat when looking at the higher education landscape. Recruitment is not the responsibility of one team at an institution, it is the responsibility of all. I'm immensely proud of how our community has embraced this mission. We will only grow stronger as we begin implementing our new strategic plan for 2023-2026.  
Julie Cirks, Vice President of Enrollment Management
As part of the strategic plan, Clarke has introduced new academic advising and peer mentoring services to support students in their transition to college. Future initiatives include the development of a Student Success Center, enhanced career readiness and internship programming, and much more. Clarke will unveil its full strategic plan later this fall.  
"As a community united, we are embarking on a bold new chapter of Clarke's history," said interim President Fletch Lamkin. "Through extensive planning and partnership that reaches all areas of campus and throughout the region, we are 'staying progressive with the times', as is the charge of our foundress, Mary Frances Clarke. This incoming class is a testament to that work and Clarke's legacy."