Journal articles are typically broken into several parts that are easy to identify. Not all articles have the same or each of these elements.
Try this guide to see the difference between popular and scholarly journals.
Author(s)
Find out who wrote the article and what makes them an expert on the topic. (Not every article will list the author's professional affiliation or degrees.)
Abstract
This is a short summary of the main points and purpose of the article. If an article has an abstract it usually comes at the beginning of the article.  Reading an abstract is an extremely effective way of determining if the article will fit your needs. (Popular magazine articles usually don't have abstracts). Here is an example: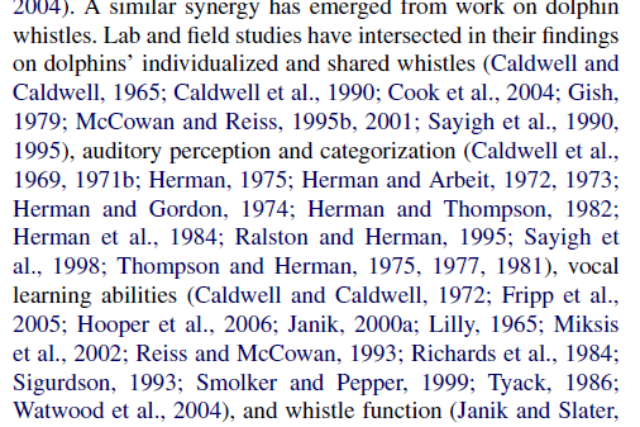 Introduction/Literature Review
The introduction typically introduces the topic or problem the article discusses. A literature review is a summary of previous research relating to the topic. (This is often a great place to find additional sources.) The introduction might also suggest a hypothesis or problem solution based on the literature review.
Here is an example of a literature review on the subject of dolphin whistles. (All the sources mentioned are listed in full at the end of the article.)
Methods/Procedures
This section usually describes any tests, experiments, or analyses done by the author to solve the problem presented in the introduction. (Examples of methods include longitudinal studies–measuring something over time, laboratory or clinical experiments, analysis of research done on the topic, and qualitative studies–analyzing surveys or first hand accounts from a specific group to learn about the topic.)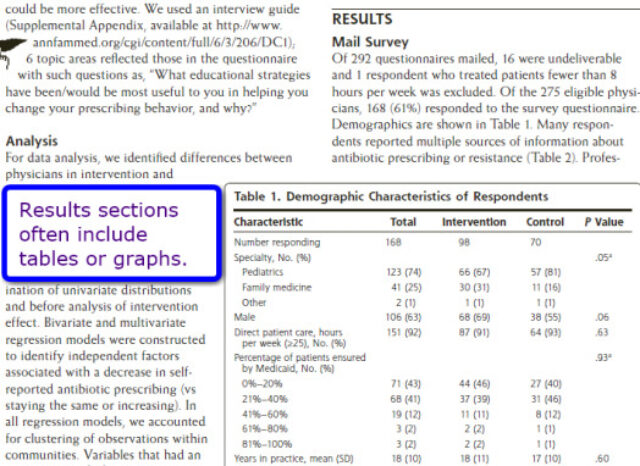 Results
This section clarifies information and raw data gathered from the methods. It also answers questions, hypotheses, and problems presented in the introduction. Here is an excerpt from the results section of an article about pediatrics:
Discussion
This section often describes the impact and implications of the examination (methods/procedures) conducted by the article's author. It might also discuss the strengths, weaknesses, and limitations of the examination.
Conclusion
This section suggests uses for the article's results and new questions and areas of research that those findings imply. This example comes from a study about manatees.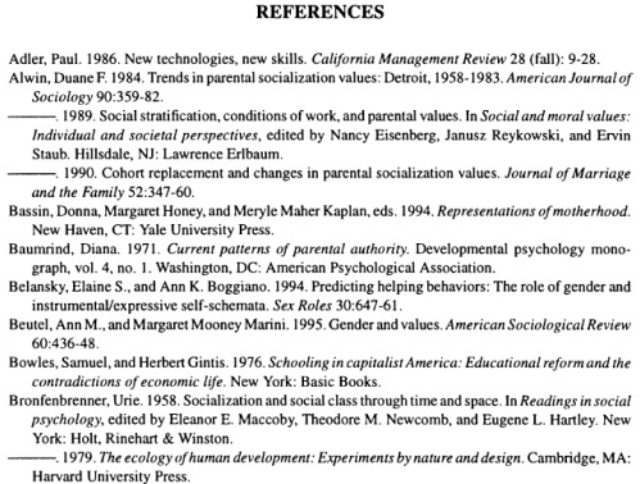 Bibliography (or References, Notes, or Works Cited)
This section lists sources used in the article. It might also list related sources of potential interest. (This is an excellent place to find additional sources on the topic.) This is a list of sources from an article about gender. It contains articles, books, and chapters.