Music Auditions & Scholarships
Ready to shine?
All potential music majors are required to audition either in person or video prior to registration. Based on an audition, fine arts scholarships are available to students intending to major in music or music education. Award amounts are determined after an audition and/or portfolio review. Candidates must also apply to and be accepted for admission to Clarke, preferably prior to the audition. The deadline for competition for all Fine Art Talent Awards is April 15 of the year that the student will be enrolling at Clarke.
All fine arts scholarships are renewable over the four-year undergraduate experience, as long as the student remains a major within the intended department. Auditions can be scheduled throughout the year on campus.
Each candidate for a fine art talent award in music must prepare an audition outlined below:
Piano Requirements:
Two different compositions, each from a different style period.
Voice Requirements:
Two representative songs selected from literature of the various style periods.
Other Instruments
Two representative compositions, each from a different style period.
Composition Requirements
Two compositions representative of student's work, either electronic or scored.
Auditions may be scheduled with the Clarke University Admissions Office. If you are unable to visit Clarke and compete for a fine art talent award, you may make other arrangements by contacting the Clarke Admissions Office.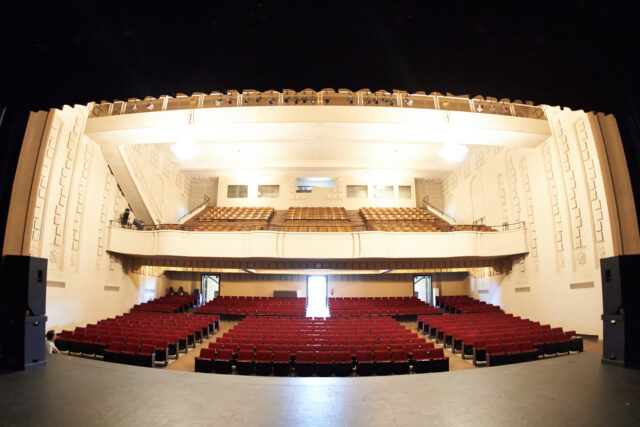 FAQ for Auditions
What do I need to prepare for my audition?
Two pieces of music in contrasting styles.
What do I need to submit prior to my audition?
Send sheet music to the Music Department chair at least one week prior to your audition date.
What do I need to bring to my audition?
Just music and your instrument, if needed.
What should I wear for my audition?
Dress like you would for an interview.
Where do I check in on the day of my audition?
Admissions Office in the Atrium. Be 10 minutes early.
Where can I warm up before my audition?
Ask Admissions to use the practice rooms in Eliza Kelly Hall (1st floor).
How many people attend the audition?
About three to five members of the music faculty.
How long is the audition?
30 minutes.
How long after the audition until I receive the results?
About 1-2 weeks