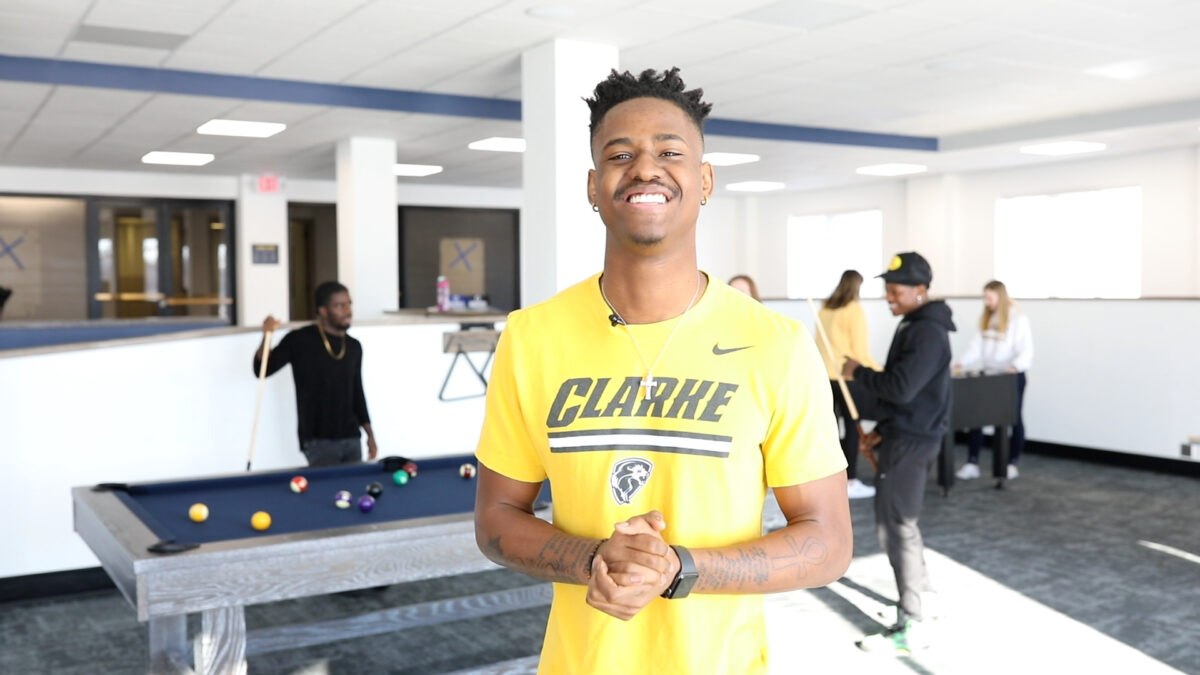 An Investment in the Future of Clarke University
The Lion's Den in Mary Benedict (formerly West) Hall is a beloved gathering space on campus. It is often used to host events like game nights and musical acts, as well as an open space for students to relax outside of class. As part of their 50th Reunion Celebration, the Class of 1972 led a charge to reinvigorate the space, raising nearly $100,000 dollars in just a few weeks. This includes a generous $50,000 matching donation from Board of Trustee member Cathy Schulze '72 that kickstarted the renovations and improvements. 
Just some of the updates include:
Accessibility ramp
Flooring
Furniture
Gaming tables including pool, ping pong and foosball

LED lighting

Sound system and projector

New stage for Lion's Den Sessions

Kitchen furnishings and appliances
Thank you to our 1972 Reunion Committee for their leadership!
Mary Lane (Neubauer) Blomquist
Darlene (Gingher) Cody
Mary (Boyd) Dunneback
Pat (Kunkel) Mann
Mary (Minnehan) Moothart
Rose (Rowles) Riccordino
Cathy Schulze
Make your gift to Clarke today!
Give Now
Support Continued Improvements at Clarke
Gifts from the Class of 1972 will ensure that the Lion's Den is a safe and welcoming space for students for years to come. You too can invest in the future of Clarke with a gift to The Clarke Fund, which supports capital projects, classroom resources, and our community's greatest needs.