DRA Grant Advances Physical Therapy Education, Community Health
By Clarke News | September 1, 2021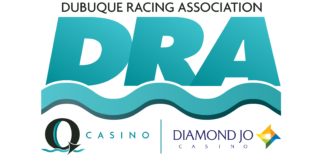 The Dubuque Racing Association is lending its support to Clarke University's Doctor of Physical Therapy program with a $10,000 grant. The award will fund equipment upgrades that serve students and the community. 
Assistant Professor Laurie Hiatt and Professor Jennifer Mai wrote the grant in order to purchase new body-worn sensors to aid in student research. The watch-size sensors can be worn by patients as they undergo physical therapy and rehabilitation work, and record information about each session. By placing sensors on a patient's shoes, shins, thighs, and lumbar spine, students can also track a patient's balance and decrease the risk of a fall. This speaks to an important safety concern, as the Center for Disease Control and Prevention reports 28% of adults aged 65 and older in Iowa experience a fall each year. 
"Our goal is to ultimately reduce falls, fractures, and serious injury among residents within the Dubuque community," said Mai. "This equipment will help provide our students and faculty the ability to monitor and assess specific components of how people walk and complete other daily activities. If we can identify those who are at risk for falls, we can help provide treatments to improve their safety. We will also have the opportunity to use this equipment for research which can have positive impacts beyond the Dubuque community as we present findings at the state or national level." 
It is important for researchers to be able to understand and evaluate real-world demands on attention when performing multiple tasks all at the same time," said Hiatt. "Technological advances like these sensors are allowing healthcare providers access to data that we have never had before.
Beyond the student experience, introducing the sensors increases the impact Clarke can have on the community. On average, the Doctor of Physical Therapy program serves 90 area residents in a typical academic year. Since these sensors can be easily transported to off-site locations to examine gait and balance to members of our community, we hope to increase the number of residents we can serve through current and future partnerships as well as local health fairs.  
Learn more about the Doctor of Physical Therapy program at clarke.edu/dpt.