Education Graduates Successfully Interview and Secure Teaching Jobs Amidst the COVID-19 Pandemic
By Clarke News | August 21, 2020
2020 graduates were children when the first iPhone was unveiled. They lived through a recession and the devastation of 9/11. Today, they graduate college during a global pandemic. These young people are resilient and strong. Clarke University caught up with a handful of our Education major graduates to find out what it was like student-teaching during a pandemic, having their student teaching cut short, graduating with no traditional ceremony, and seeking employment during COVID-19. These college graduates offer seven slices of a story that they, and we, will be telling for decades to come.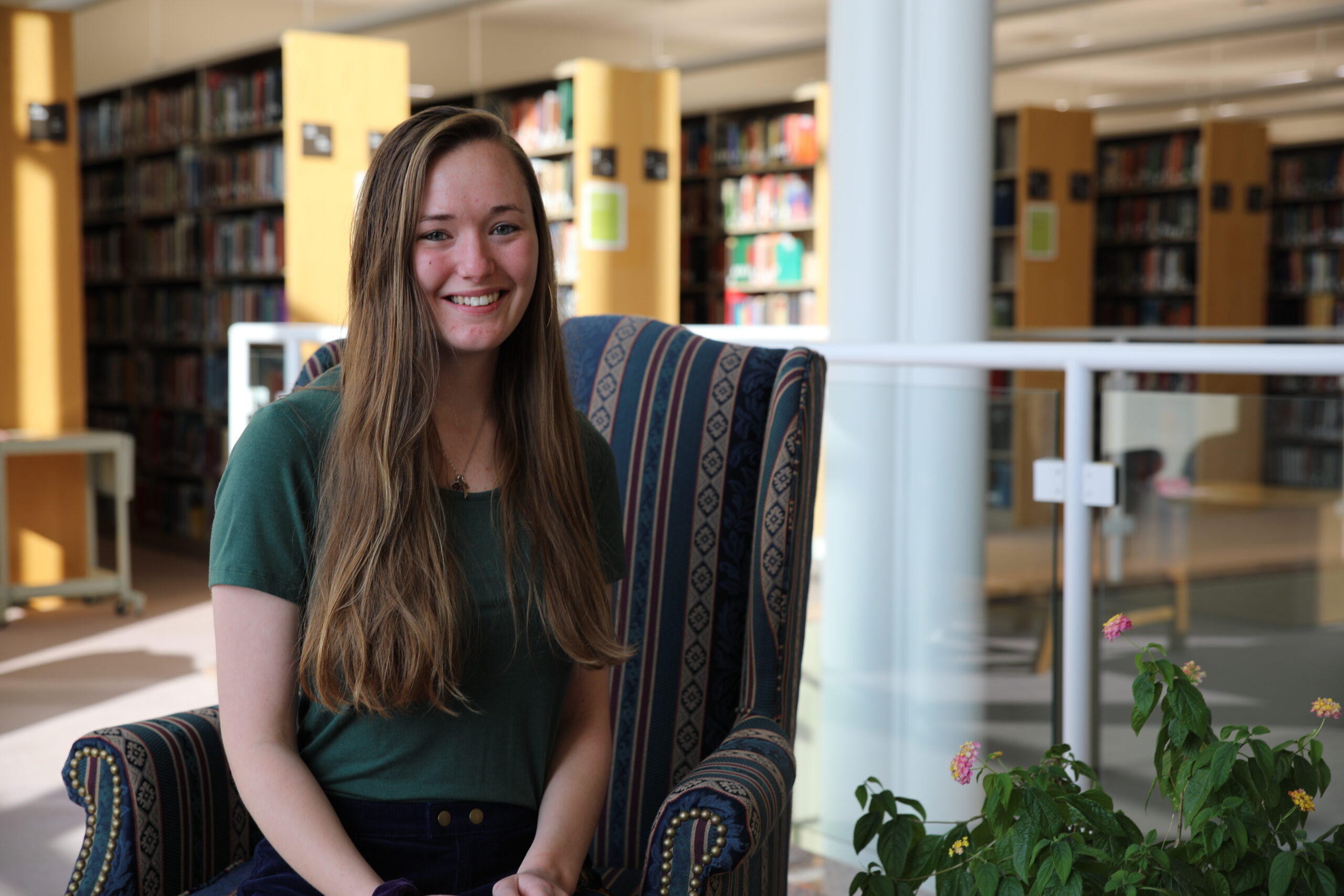 Jenna Weber said, "From the start of my education degree at Clarke, the department consistently gave me opportunities to get into the classroom. Each time I felt more reassured that teaching was something I was meant to do. I observed at Washington Middle School, participated in the Professional Development School (PDS) Block at Mazzuchelli Middle School, and student taught at Hempstead High School. My student teaching experience, although not traditional, was very rewarding. I was paired up with two teachers and alternated my time between their two classrooms. The entire English department at Hempstead welcomed me, and for the first eight weeks, I developed relationships with the students and staff while receiving guidance from Clarke professors along the way.
After spring break of 2020, students did not return to the classroom or student teaching. "When we were not allowed to return, my cooperating teachers helped me navigate online teaching opportunities through weekly Zoom meetings during the remaining eight weeks of my placement. Even though I could not help the students the way that I hoped, I was still able to make video lessons, guide students through revisions on research papers, and provide weekly opportunities online. Because Clarke continually offered me opportunities to enter the classroom before student teaching, I felt prepared not only to teach but to build positive relationships with my colleagues which helped when I was no longer able to physically meet with students."
In the fall, Weber will be attending Iowa State University to obtain her MA in English with a Teaching Assistantship. She shared, "The teaching opportunities the Clarke Education Department provided me gave me the confidence and background for this position. I also know my acceptance would not have been possible without the recommendations and assistance from my professors at Clarke."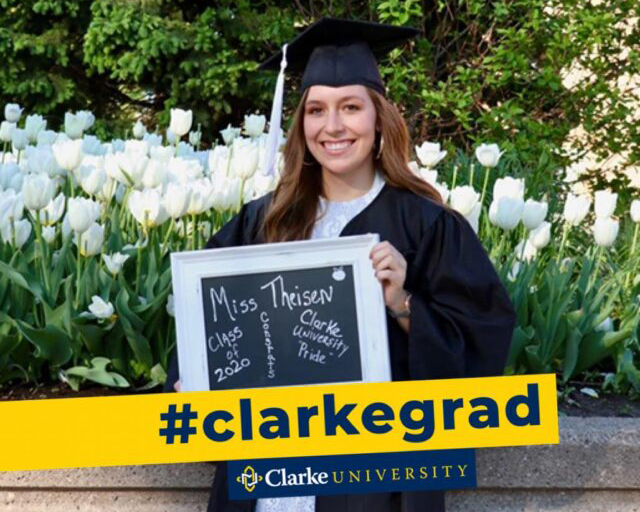 Bailey Theisen said, "I got the job! I am super excited for my future and for what is to come. I will be teaching sixth-grade science at Edison Middle School in Janesville, WI. I started looking for jobs right away when Clarke moved to virtual learning.I stumbled upon the Edison position and applied because it was in my field area. A couple of days later, I got a call from the Assistant Principal asking for a first-round interview and before long, I was offered the job. All the interviews were online, and I met most of the other teachers I will work with on the interviews.
When asked about her experience in the Education Department at Clarke, Theisen said, "If I had to sum up Clarke's education department in a couple of words it would be that this department is a family that is pushing you to do the best work and supporting you every step of the way. The professors that I have worked with are amazing humans who are always willing to go the extra mile to help. I could not have chosen a better program, and I have full confidence that if I had any questions, I could email any education professor and receive help and support. I will miss Clarke, and will forever bleed blue and gold, but I believe that I am ready for the future!"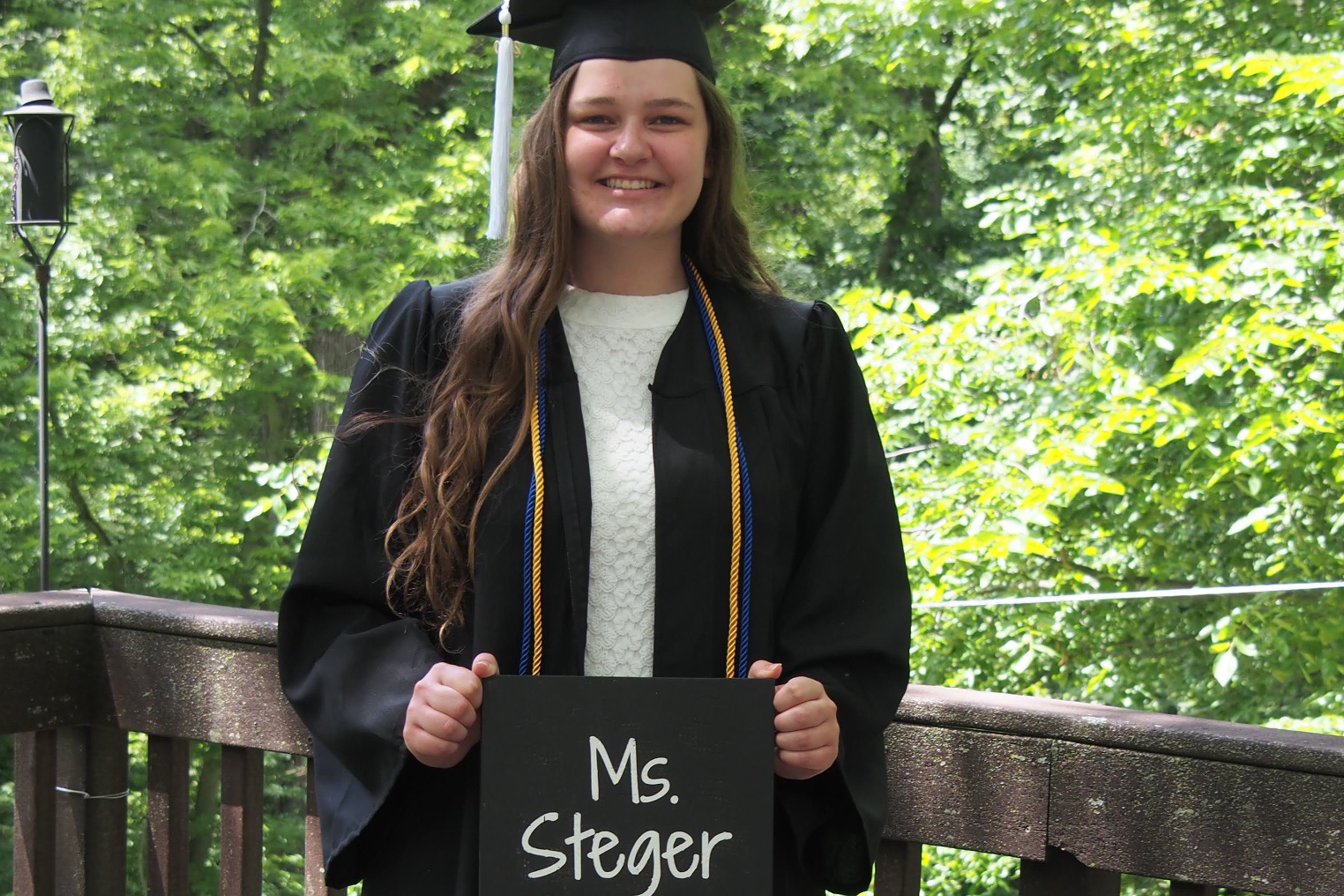 Lindsey Steger also shared her recent challenges. "I would have never thought my student teaching would be cut short because of a pandemic. My last time in the classroom was before spring break, so I only completed one placement for seven weeks. I had a fear of the unknown because I did not know how it would affect the licensure process. In light of the pandemic, the Department of Education changed our requirement for the length of student teaching and gave us the option to get a temporary teaching license, so we have time to take our licensure exam. Not being in school from 7 a.m.-2:30 p.m. every day gave me more free time to search for a job. I knew I wanted to move to the Des Moines area, so I used TeachIowa.com to find job openings to apply. I applied to a handful of jobs and then was sent an email letting me know that I had secured an interview which would be conducted through Microsoft Teams. After my interview, I again realized how grateful I am for my experience at Clarke and how well they prepared me for teaching. During my time at Clarke, I completed four PDS blocks where I have gained over 300 hours of lesson-planning and in-classroom teaching. I have accepted a job at Callanan Middle School teaching eighth grade math and science. I am so excited to start this fall, have my own classroom, and get to know all my new students. I am thankful for my professors and all the great connections that I have made while being at Clarke, and I know that I will have support next year from them all!"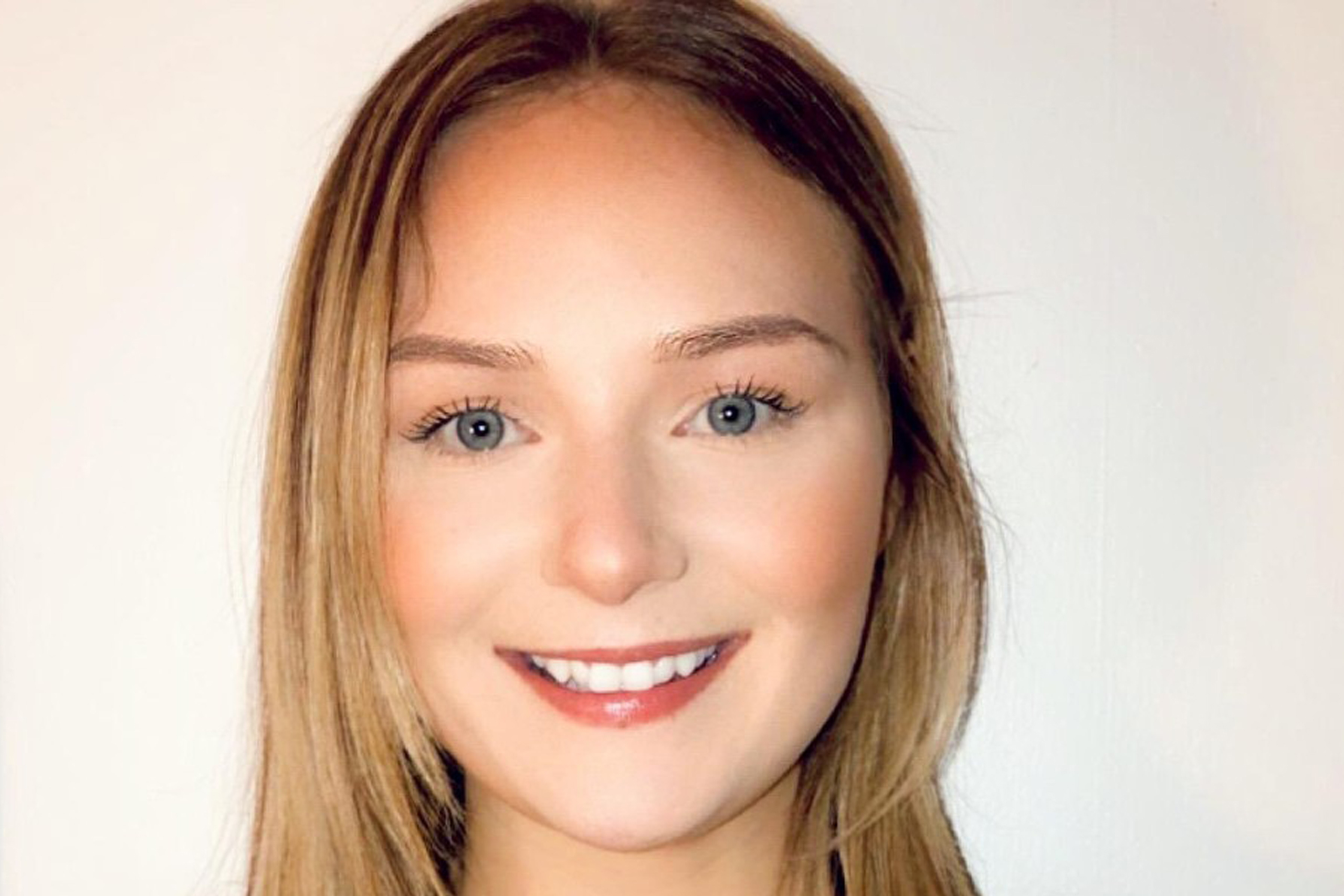 Brie Burkart graduated with a degree in Elementary Education with a Special Education Endorsement. She said, "Toward the end of my first student teaching placement, there began to be talk of COVID-19. My cooperating teacher and I took this opportunity to teach our students about nutrition, handwashing techniques, etc. It was evident that the students were already impacted by this virus and were experiencing anxiety. This teaching placement ended right before spring break. I never expected that I would not be able to return to Table Mound Elementary to complete the second half of my student teaching and, more specifically, my special education placement."
She continued, "While schools were closed, I continued working on my professional portfolio and resume. Toward the end of April, I received a forwarded email from the Regional Director of Iowa Educational Services for the Blind/Visually Impaired. I quickly remembered that a friend and Clarke graduate accepted a position with this school the year prior. I reached out to her, and that same day the Regional Director set up a time to discuss the teaching position with me. Before I knew it, we were scheduling an interview via Zoom. Clarke prepared me well for the interviewing process. Although I could not complete my special education placement, I had the skills and knowledge necessary for the position. I went into the interview feeling confident because I had many clinical hours teaching students that required special education services. I also had experience working with students who, more specifically, had visual impairments. The Professional Development School (PDS) program that Clarke offers was a huge asset to me. Iowa Education Services for the Blind/Visually Impaired thinks highly of Clarke graduates and values the knowledge that we have as first-year teachers."
When asked about the future, Burkart said, "As I reflect on my future as a teacher of the Blind and Visually Impaired, I feel grateful. I am beginning a position where I will be a lifelong learner and continue my education as a teacher. I am ecstatic that I will have the opportunity to teach students with visual impairments and feel confident that they will teach me more about myself as well. Though we are in hard and uncertain times, I believe that this was the plan that was in the making for me all along. I am glad that I will always be a part of the Pride and will have mentors to turn to throughout this new journey of my life.
Meg Bradley graduated with a major in Elementary Education, minor in Special Education, and endorsements in K-6 Classroom, K-8 Special Ed, 5-8 Language Arts, and 5-8 Science. She shared, "I finished my student teaching in December of 2019, so I was able to complete it before COVID-19 hit us. I was hired as a seventh-grade special education teacher in Des Moines shortly after. I applied to the district through a hiring event for hard-to-fill positions. Clarke's mock interview process prepared me well for the interview and having had that practice in a low-stress setting allowed me to feel confident and excited. I was complimented on my ability to be personable, funny, and professional, and I credit my professors for encouraging me to be all three."
Bradley continued, "Clarke prepared me to be flexible and adaptable both in and out of the classroom. My professors stressed creativity, relationship building, and the ability to think on our toes. That skill set has been invaluable throughout these unknown times. While I can't project what 2020-2021 will look like in my classroom (or on my computer screen), what I do know is that I will work my hardest to give my students the best year I can and help to instill in them the adaptability Clarke instilled in me.
"Clarke gave me more than a degree ­– it gave me lifelong mentors and teacher friends that I can rely on and collaborate with for the rest of my career and beyond. The education department prepared me for the world beyond the classroom by stressing compassion, inclusion, risk-taking, and passion while making sure I felt prepared to tackle anything that might come my way."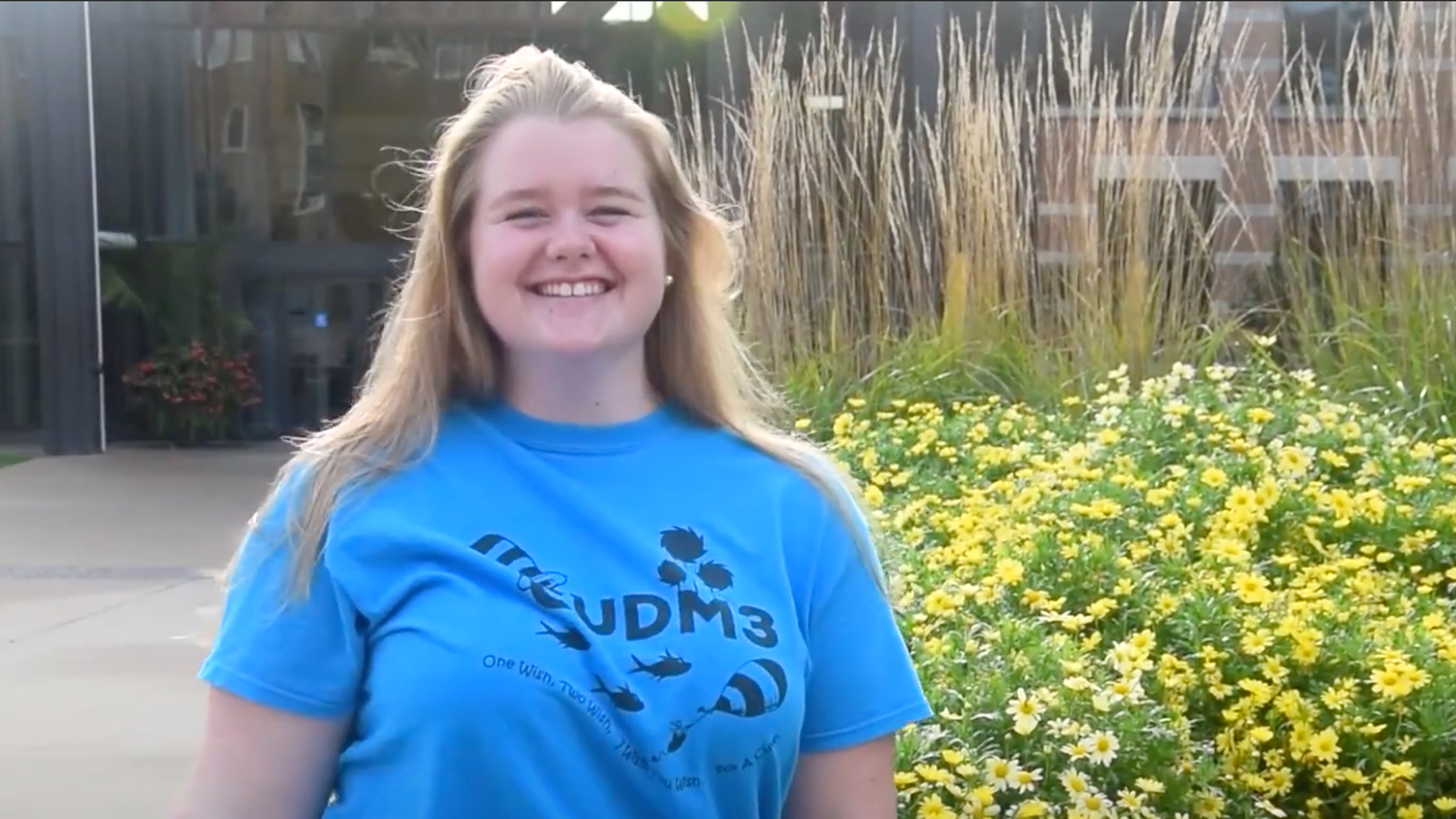 Amanda Beeal graduated with a Bachelor of Arts in Elementary Education with endorsements in Special Education and Coaching. "As I look to the future, I will be working on my Master's at Clarke. I was accepted into Clarke's 4+1 MAE Program, which means I will be completing my Master's in one year. Something exciting about my 4+1 is I will have a mentor teacher along the way, and she is the same teacher I worked with in my special education placement of student teaching. She was also a graduate of the first-ever 4+1 MAE Program in 2012. Once I graduate in the Spring of 2021, I plan to continue my education to receive more endorsements, and one day receive my doctorate to become a college professor."
When asked what brought her to Clarke, she said, "I never saw myself attending college when I was in high school, and now that I have graduated and I have started Master's courses, I have realized anything is possible if you just set your mind to it. Clarke's education professors and the education program have opened my eyes to things I never thought would be possible, from stepping into the classrooms as a sophomore, to experiencing education trips in Kentucky and Wisconsin, to the friendships formed. I will forever cherish the memories made within the education department and the professors who helped guide me along the way throughout the happy and tough times."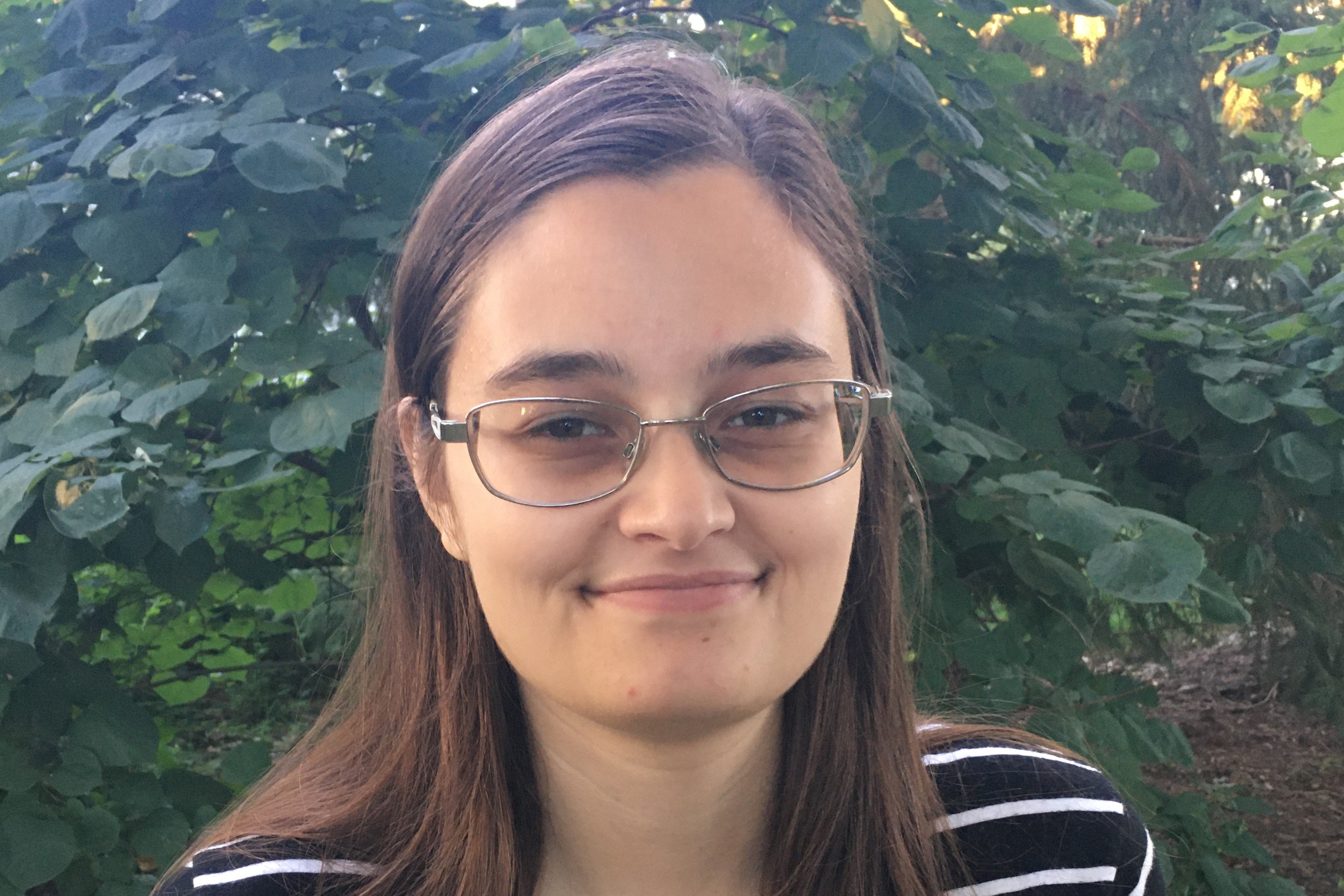 Robin Murphy '20 earned her degree at another university before getting her teaching license at Clarke. She said, "At Clarke, I had more experience teaching in the classroom than I did in the four years I had at my previous school. The Clarke PDS program gave me a chance to get comfortable teaching and gave me valuable practice. I saw the job posting on TeachIowa.com, applied, and then the very next day I was asked to interview. My interview took place on Google Meets. I was interviewed by the principal and two other staff members. They asked me a lot of questions, most of which were, 'Think of a situation where …' Thanks to Clarke, I had plenty of things to talk about."
The pandemic has upended the Class of 2020 in ways tiny and profound, academic and economic, social and emotional. We are proud of all our students for pushing forward in a time of crisis and, in the words of our Foundress Mary Frances Clarke in the year 1884, "keeping progressive with the times."