Sixth Annual Clarke Day Was a Success
By Clarke News | May 20, 2020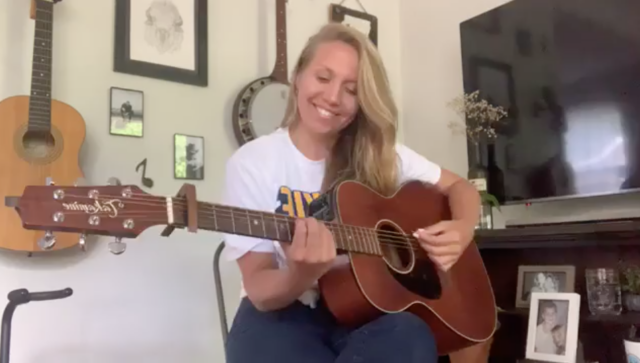 Thursday, May 7, Clarke University celebrated its sixth annual Clarke Day, a day in which Clarke alumni, students, faculty, staff, and friends expressed their Clarke pride by wearing blue and gold and posting on Twitter, Facebook, Instagram, and Snapchat using the hashtag #ClarkeDay.
As the Coronavirus (COVID-19) situation remains ever-changing, the Clarke community wasn't able to celebrate in person on campus this year, but the university found other ways to safely come together online on May 7. One of the most meaningful ways donors participated was by making a gift to the Clarke University Crisis Fund to support students in these challenging times.
The Clarke Day donor participation goal this year was 500 donors, which unlocked a $30,000 challenge grant sponsored by Conlon Construction Co. Two other challenge grants were secured based on donor support of the scholarship and crisis funds. In total, Clarke Day raised $82,128 from 538 donors. The funds raised supported a multitude of programs including the Clarke Crisis Fund, student scholarships, academic and enrichment programs, athletic teams, and much more.
Social media was full of Clarke love that day with 30,109 Instagram story views and interactions, 9,964 Facebook exchanges, and 553 Twitter interactions. The posts ranged from alumni reminiscing on their time at Clarke to pets sporting Clarke gear to new and future Clarkies expressing support.
New this year, Natascha Myers '17 performed an hour-long livestream concert on the Clarke University Facebook page reaching 2,500 views. Watch here.
Vice President for Institutional Advancement Bill Biebuyck said, "It was very moving to witness the Clarke community coming together in support of Clarke and each other in such a positive way despite the uncertain and challenging times we are facing. We are so very grateful to everyone for their support. Together, we truly are One Clarke, One Community."