Update for Clarke University Commencement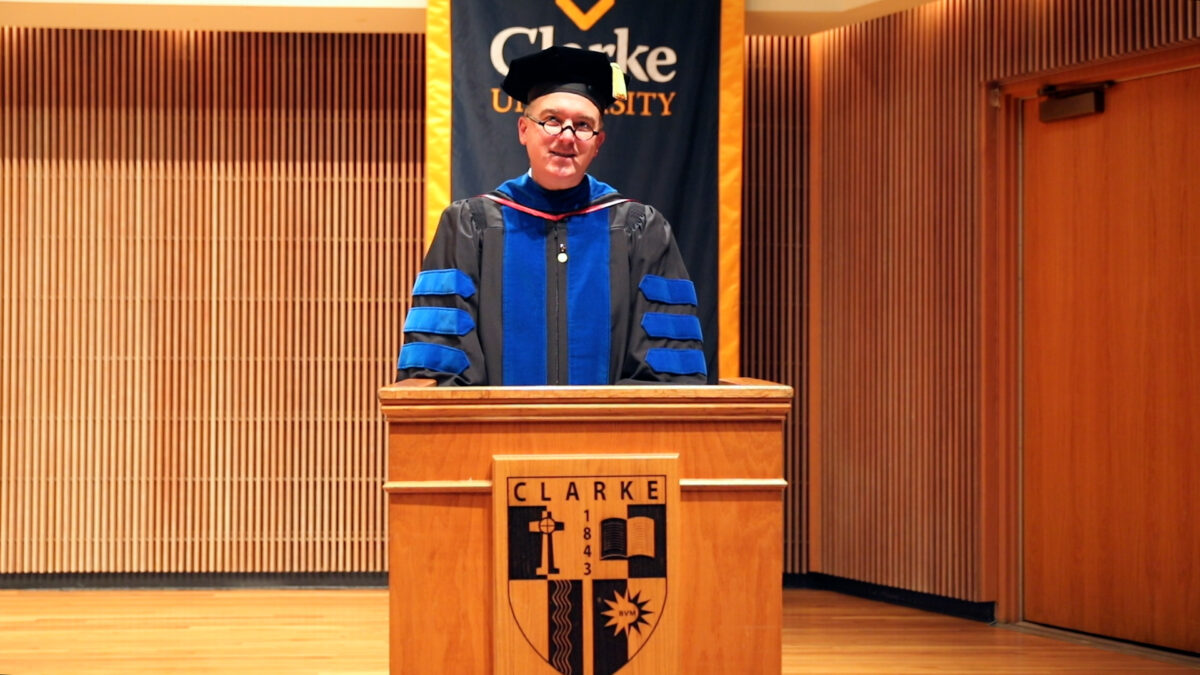 Dear Graduates,
Thank you for your ongoing patience and response as we have continued our planning for an in-person October Commencement. Like with all planning for the fall 2020 semester in these unusual times, we continue to keep Clarke's mission, values, and commitment to the Common Good central to the conversation as we consider the health and safety of our community. In monitoring your responses for participation and other important data points (e.g., faculty/staff participation in the October Commencement, cases of COVID-19 at Clarke, in Dubuque, and state/surrounding region), we have continued to ask the question of whether Clarke can provide 2020 graduates with the kind of in-person experience that ensures health and safety of all involved and truly honors the celebration of your achievements.
With these factors in mind, it is with regret that I share today that Clarke's Cabinet has decided not to hold an in-person Commencement on October 3, 2020. I know that this message is, perhaps, another disappointing disruption to the end of your Clarke academic experience. That said, we are still planning for a couple of different ways to celebrate your significant achievements, one of which requires your assistance. Clarke will be releasing a video on Saturday, October 3, to honor the December, May, and August 2020 graduates, and we would like to give you an opportunity to submit photos and videos. Please send photos and videos of you celebrating in your Commencement attire and/or your favorite memories of your time at Clarke to the following email address (marketing@clarke.edu). The second way we would like to celebrate your significant achievement is by inviting you, again, to the May 2021 Commencement, scheduled for May 15, 2021.
Although I know that some of you may still want to come back to campus on October 3, 2020 and plan to take pictures or spend time with family and friends because you already had plans to return, for your health and safety and the safety of our One Clarke, One Community, I encourage you to refrain from coming to campus that weekend. As you have likely seen in your Clarke email, we are working hard to keep the campus community healthy and safe by remaining closed to visitors. The best way you can support that continued safety is to continue your support of Clarke's mission, values, and the commitment to the Common Good by not visiting campus until we have announced visitors are again welcome.
We truly hope to see you at the May 2021 Commencement. Academic Affairs will be in touch during the spring semester with additional details for your planning. Until then, know that we are very proud of your successful completion of your degree, and we look forward to celebrating with you in person as soon as it is safely possible.
Be kind, be well, and take care of yourselves,
Thom