Thom Chesney, Ph.D.
President | Clarke University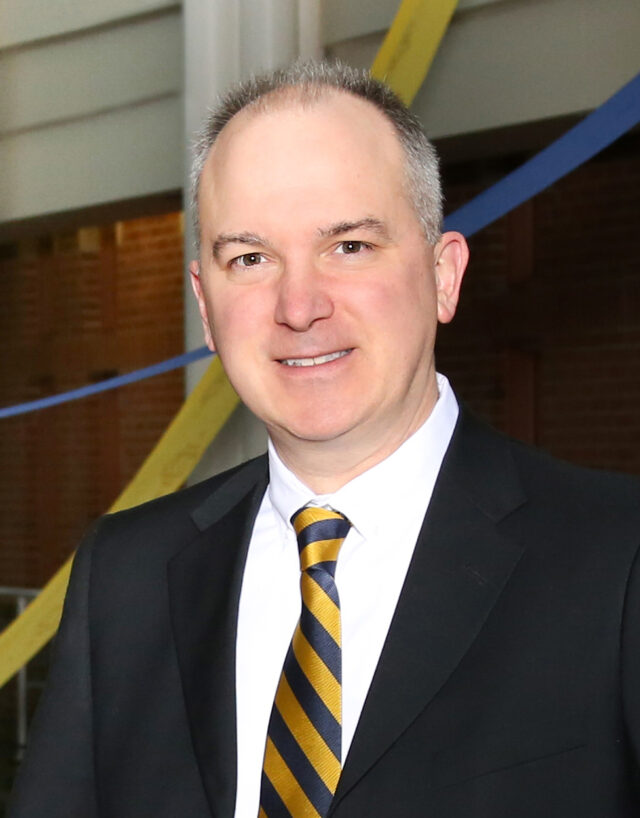 Dr. Thom D. Chesney was named the 16th president of Clarke University on Feb. 26, 2019. He was the unanimous choice of the Board of Trustees and assumed office on July 15, 2019, succeeding Joanne Burrows, SC, Ph.D.
An accomplished leader, educator, and community volunteer, Dr. Chesney came to Clarke from Brookhaven College, part of the Dallas (TX) Community College System. Dr. Chesney served as president of Brookhaven from 2011-2019. During his tenure as president, he worked to provide transformative educational programs, learning opportunities, and lifetime experiences to students. Among his accomplishments at Brookhaven are the stewardship of a strategic plan that drove increased student enrollment, retention, and graduation rates, as well as public/private partnerships, international engagement, faculty and staff development, and resources. In addition, he oversaw the creation of 19 early college high schools within the Dallas Independent School district over a period of two years and crafted degree-pathway agreements with more than 12 public and private institutions of higher education to provide Brookhaven students with ways to minimize credits taken and debt incurred.
His extensive experience in leadership at higher education institutions includes positions as associate provost for student success and assessment for The University of Texas (UT) at Dallas; vice president of academic affairs and provost of Collin College; and additional faculty and administrative roles at UT Dallas, Pennsylvania College of Technology, Texas Wesleyan University, and Whitman College. 
The opportunity to join the work of Clarke University, and become deeply rooted in the larger community, is an enormous privilege. I look forward to building on the rich history of the university as we together shape our vision for the future.
Dr. Chesney is a committed community leader and volunteer, having served locally on the board of the Metrocrest Chamber of Commerce, which named him 2014 Citizen of the Year, and Metrocrest Services advisory committee, and nationally on the American Council on Education (ACE) Spectrum Aspiring Leaders Program and on the American Association of Community College's (AACC) Commission on Economic and Workforce Development. He also served as chair of the leadership programs advisory committee for the McKinney Chamber of Commerce and has been named to Collin County's 21 Leaders for the 21st Century.
He earned a doctor of philosophy in English literature from Florida State University, a master of arts in creative writing from Minnesota State University, Mankato, and a bachelor of arts in Spanish with a minor in business administration from Washington University in St. Louis.
Dr. Chesney and his wife, Noelle, are the parents of Drew, 18, and Ellen, 14. Noelle has a doctor of musical arts in vocal performance and has extensive performance, directing, and teaching experience. She is the founding artistic director of Brick Road Theatre in Plano, Texas.