Interdisciplinary Conference
Thursday, March 9, 2023
Registration and continental Breakfast: 8–8:30 a.m.
Conference: 8:30 a.m.–4:30 p.m.
Jansen Music Hall, Clarke University Campus
REGISTRATION IS NOW CLOSED
Speakers
Amy Elisabeth
Amy Elisabeth resides in the Midwest with her three amazing children. She is currently employed as a Sales Manager of an advertising agency, previously she spent 6 years as the Director of Children's Ministry at an Evangelical church and 15 years as a Bank Loan Officer. In 2022 she wrote and published her first book, which touches on her journey in domestic abuse. Through that experience she is speaking publicly to shed light on the topic of narcissism and domestic trauma. She and her children have launched multiple legacy ministries to walk alongside women and their children experiencing similar circumstances, to offer encouragement during their healing process. SHARING BEAUTIFUL MINISTRIES is an equine therapy program assisting women in finding true hope and healing through Jesus. CAST57 MINISTRY is a fishing ministry for children dealing with anxiety and trauma. SONSHINES FARM MINISTRY is a children's animal therapy ministry.
Britt Gosse-Jesus, PT, DPT
Board Certified Women's Health Specialist (she/hers)
Britt received her Doctor of Physical Therapy (DPT) from Clarke University in 2016. Following receipt of her DPT, Britt pursued further advanced training in pelvic health physical therapy. Britt received her Board Certification from the American Board of Physical Therapy Specialists in Women's Health Physical Therapy in 2019 and has logged over 6,000+ hours of direct patient care in pelvic health. Britt primarily treats men, women, and children experiencing bladder, bowel, sexual dysfunction, and pelvic pain with a focused niche in chronic pelvic pain conditions. Britt practices with a holistic mindset to address the patient and their concerns individually. Inclusion of trauma-informed care is a part of her clinical practice and is a topic integrated into all her continuing education coursework. Britt is also involved in teaching continuing education courses, nationally, in content areas related to pelvic health. When she is not in the clinic and pursuing further knowledge in pelvic health, Britt enjoys spending time with her husband and son, tending to her plants, gardening or being outdoors, doing yoga, and sipping coffee.
Kristin Kilburg
Medical Mindfulness Director + Yoga Teacher
Kristin is the Medical Mindfulness Director at Challenge to Change, Inc, a mindfulness-based social and emotional learning company in Dubuque, Iowa. She has her Master's degree in occupational therapy and through her one-on-one work with patients, has experienced the power of mindfulness for those in need of healing and regulation. Through her presentation, you will learn how practicing mindfulness can support a regulated nervous system and emotional state. You will practice several mindfulness tools to learn first-hand how they can encourage resilience, support a mind-body connection, and allow you to experience physical sensations in your body without activating your fight/flight/freeze/fawn response.
Anne Nielsen
Pediatric Nurse Practitioner
Anne Nielsen is a pediatric nurse practitioner at the University of Iowa Stead Family Children's hospital. She has a dual role working in the outpatient pediatric primary care clinic and on the inpatient child protection team.
She was awarded a Doctorate of Nursing Practice in Pediatrics in 2017 and a Bachelor of Science in Nursing in 2012, both from the University of Iowa College of Nursing. Prior to becoming a nurse practitioner, Anne worked as a staff nurse in pediatrics for 5 years at the University of Iowa Children's Hospital.
Anne has served on statewide, local and hospital-based collaborations for trauma-informed care and prevention of child abuse.
Her research interests have included trauma-informed care, toxicology, child abuse, effects of the covid-19 pandemic, transition to adulthood and neonatal growth measurement.
BobbieSue Lopez
Domestic Violence Victim Advocate
BobbieSue graduated from the University of Dubuque with an undergraduate degree in Criminal Justice and a minor in Sociology. She is currently in her 5th year of advocacy work with survivors of domestic violence. She is currently in her seconds year as an advocate with Waypoint and her previous work includes advocating in a dual domestic violence/sexual assault program in Florida.
Sara
Sara is a survivor and advocate for survivors with Braking Traffik where she has worked for over a year. She has her Bachelor's in ministry and three years of experience working with human trafficking survivors. She has worked with human trafficking survivors in Thailand, Chicago and locally with Braking Traffik. She has spent over five years working with inner city youth and over one year serving with local at risk youth who are involved in the court and foster care system. She has served as the residential aide for the women's transitional home through the Chicago Dream Center. She is trauma informed and specializes in working in human trafficking and youth advocacy.
Teresa Davidson
Pediatric Nurse Practitioner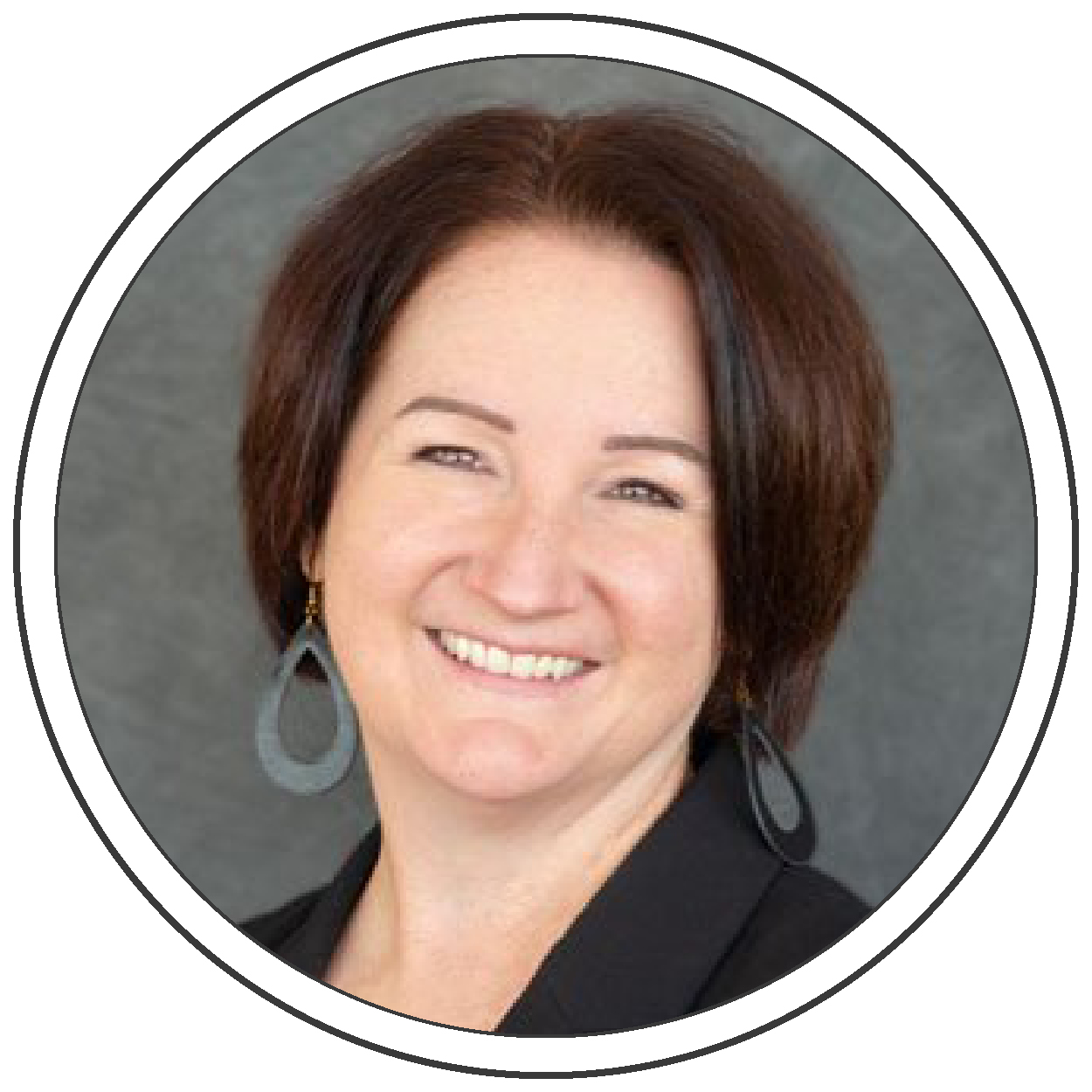 Teresa Davidson is a Pediatric Nurse Practitioner that fights against human trafficking as Iowa's first Anti-Human Trafficking Coordinator in a hospital and Co-founder of Chains Interrupted – a nonprofit dedicated to fight for the freedom of youth from human trafficking in Eastern Iowa and beyond. Teresa's passion to fight Human Trafficking began on a mission trip to Africa where she saw children being victimized by this crime. She has since led/served on multiple mission trips to fight Human Trafficking, and has worked with over 300 survivors. Teresa has received two Governor's Service Awards for her work in Anti-Human Trafficking, Iowa's 100 Great Nurses Award, and in October 2019, President Trump appointed her to serve on the federal Public-Private Partnership Advisory Council to End Human Trafficking, a group of just 11 leaders from around the nation. She is honored to speak with you and partner together to end this heinous crime.