Fletcher Lamkin, Ph.D.
President | Clarke University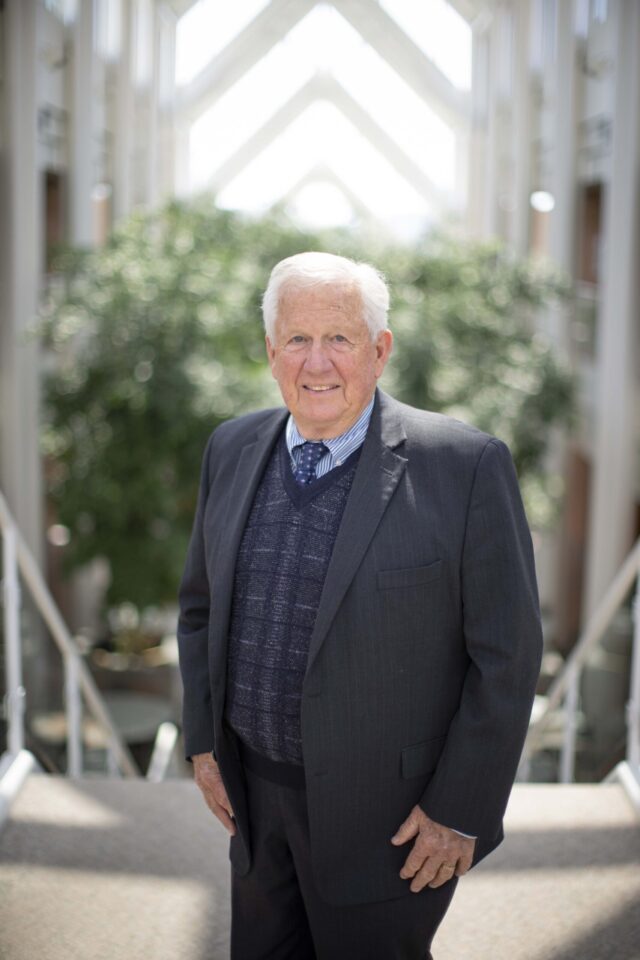 Dr. Fletcher Lamkin was unanimously selected by the Board of Trustees to serve as Clarke's Interim President. He will hold the position as the university conducts a national search to select its 17th President.  
Lamkin blends over 40 years of military and academic experience to form his own unique approach to leadership and service. Prior to coming to Clarke, he most recently served as President at Westminster College in Fulton, Missouri from 2017-2020, where he led a series of strategic reforms impacting fiscal management, academic programming, enrollment management, student retention, faculty and staff retention, endowment management, Alumni and Board relations, marketing and communications, and facilities maintenance and development. During his tenure, the college saw significant increases in student retention and annual giving, all while weathering the storm of the Coronavirus pandemic. 
Clarke's rich history and inspirational mission, vision, and values make it a special and unique resource for the region and the State of Iowa. I believe we can realize success by collaboratively leading Clarke's extraordinary people and provide a strong foundation of financial wellness, stable enrollments, and student success for the next president.
Prior to this, Lamkin served as President at West Virginia University at Parkersburg and Kansas Wesleyan, as well as a previous tenure as President at Westminster College from 2000-2007. In each role, he prioritized student success and led robust development initiatives that improved enrollments, retention, support services, and relationship building with alumni and other constituents. 
Lamkin also proudly served on continuous active duty with the U.S. Army following his graduation from the U.S. Military Academy at West Point in 1964 until his retirement as a Brigadier General in 2000. Throughout his military career, he received many accolades, including a Distinguished Service Medal, Bronze Star, and numerous service awards. While he saw several deployments, some of the most rewarding times of his service include becoming a professor and academic dean at West Point. 
Throughout his career, he also maintained a passion for continuing his own education. He earned a Master of Science from the University of California Berkley in 1971 and a Doctor of Philosophy from the University of Washington in 1986. He is also a distinguished graduate of the U.S. Naval War College, the Navy's most prestigious program for senior officers.  
Beyond his professional highlights, Lamkin is happily married to his wife Cindy, who is an accomplished musician and holds master's degrees in music and piano performance.