Campus Safety and Security
Safety and security staff is available year-round 24 hours-a-day to assist students, faculty, staff, and campus visitors. Security can be reached by calling 6393 from any on-campus phone and at 563-588-6393 from off-campus. Security can be called for routine assistance and should always be called for any emergency. Steve Kirschbaum, Executive Director of Facilities and Security, can be reached at 6326 from on campus and 563-588-6326 from off campus Monday-Friday, 8 a.m.-4:30 p.m.
Dubuque Police, Fire, and Ambulance can be reached by dialing 9-911 from any campus extension.
Security on campus is a shared responsibility. Students, faculty, and staff are asked to exercise reasonable caution on campus and to be alert to suspicious persons or activities and report them to security. Be certain that doors are not propped open or left unlocked and that unauthorized persons are not permitted to enter any campus building.
Campus Emergency Procedures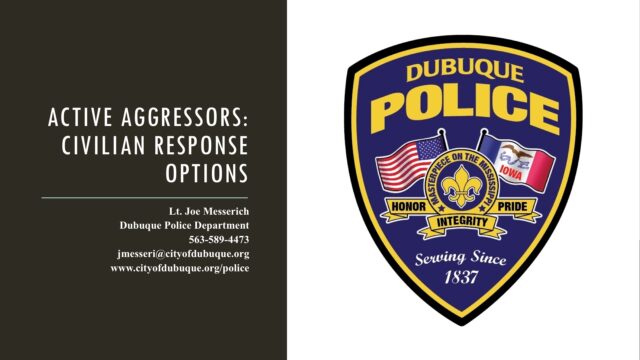 Campus Alert System
Clarke University has a Campus Alert System that can deliver time-sensitive notifications to students, faculty, and staff. The system is powered by Connect-ED®, a rapid, multimodal communication service that provides the ability to reach students, faculty and staff with information and updates during unforeseen events or emergencies. Within minutes, the system can reach those enrolled in the system through phone calls, e-mails and/or text messages.
The purpose of the campus alert system is to reach students, faculty and staff more effectively by using their preferred communication channel. If you haven't already signed up for alerts, log in to your CUhub account, click on your name, then "User Profile," scroll to Phone Numbers, and confirm that your cell number is set to "Alert System Text Number."
Campus Parking
Parking is not a hassle at Clarke University. We do our best to ensure adequate and convenient parking.
Clarke students can park in one of four parking lots. There are also parking areas designated for faculty and staff.
For visitors, each Clarke parking lot has visitor parking available in close proximity to each building. See the campus map for parking locations. If, for some reason, there is not a visitor space available, visitors may park in other locations.
Parking Fees
Parking Fees can be made online or at the Student Accounts Office (202 Haas Administration).
Pay Online
Parking Tickets
Clarke University is private property. The right is hereby reserved to issue parking tickets and deny the use of campus parking areas and lots to unauthorized persons, and to those who  violate Clarke University parking regulations. Clarke University reserves the right to tow unauthorized vehicles at the owner's expense.
Parking tickets will be issued for a variety of reasons.  These include:
Parking in a fire lane ($25)
Parking in a prohibited area ($10)
Improper parking ($10)
Parking in a handicap space ($200)
Failure to or improper display of a parking permit ($10)
Payments of parking fines are to be made at the office of student accounts (202 Haas Administration) during regular business hours.  Arrangements for appeal begin at the safety and security office (MJH G27) within 5 working days of the citation date, by calling 588-6326. If there is no appeal made within 5 working days of the citation, the ticket cannot be appealed.
Unpaid fines will be deducted from the faculty/staff member's paycheck.
Parking Permits
Purchase your parking permit online.
Buy Now
Parking Permits
Students can purchase a parking permit at Student Accounts or online. If a student does not have a current parking permit properly displayed on the left rear window of their vehicle, it will be ticketed if parked in any of the campus lots.
Temporary Parking Permits
Temporary parking permits are available in the safety and security office.  If a student has a visitor coming for the weekend, a temporary parking permit may be obtained for the visitor.  Temporary parking permits are also available to students who need one; for example, if their car is being repaired and they are using a temporary car.  Temporary permits are only good for two weeks and they may not be used repeatedly in place of a regular parking permit.
Faculty/Staff Parking Permits
Faculty/staff vehicles parked on Clarke University property must display a current Clarke University parking permit on the left, interior side of the rear window of the vehicle.
When using a replacement vehicle,
transfer the static cling permit from the old vehicle to the new vehicle.
E-mail Steve Kirschbaum, Executive Director of Facilities Management, that you have switched vehicles and have placed the parking permit on the new vehicle.
Include vehicle information from the old and new vehicle for updating records.
If you have more than one vehicle, a permit should be issued to each vehicle.
There is no charge for the permits, which are available in the safety and security office (MJH G27).
Registered Sex Offender Policy
The federal Campus Sex Crimes Prevention Act requires institutions of higher education to issue a statement advising the campus community of where law enforcement agency information provided by a state concerning registered sex offenders may be obtained. In accordance with federal law, Clarke University provides a link to the Iowa Sex Offender Registry.
This act also requires sex offenders already required to register in a state to provide notice of each institution of higher education in that state at which the person is employed, carries a vocation, or is a student. Iowa law requires a person who has been convicted of a sex offense crime anywhere to register with the sheriff in the county in which they reside and, if the person attends or works for an institution of higher education, register with the sheriff in the county in which the institution is located.
Information about sex offenders is maintained by the Iowa Department of Public Safety and can be accessed at http://www.iowasexoffender.com.
Any registered sex offender who is employed or in attendance at the university, either full time or part time, must register in person with the university by reporting to the campus security office within three days of the start of employment or attendance, or, if employed or in attendance prior to registration as a sex offender, within three days of such registration.
Registered Sex Offenders are not allowed to live in campus housing.  Further campus restrictions may be determined on a case-by-case basis by campus security, director of human resources or the vice president for student life as deemed appropriate.
Approved July 2023