Celebrating How Clarke Alumni Lead, Engage, Refer and Give
By Kaley Rigdon | March 14, 2022
From the moment our students step onto Clarke's campus, they are presented with unlimited opportunities for learning, engagement, and meaningful connections. While their time on campus may be limited to a few years, the opportunities to remain connected to Clarke last long after crossing the stage at Commencement. With our annual #ClarkeDay celebration coming up March 23 and 24, we wanted to share some of the many ways you can lead, engage, refer, and give to ensure future students have a distinctly Clarke educational experience. 
LEAD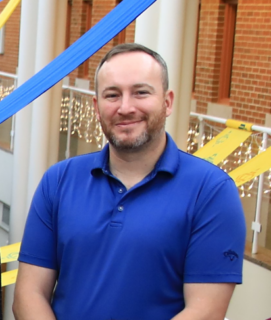 Volunteer leadership opportunities are available for alumni who wish to be a voice for others, develop meaningful opportunities for connection, and help provide strategic direction for the future of Clarke. Whether it be acting as a Class Representative for Homecoming, serving on a volunteer planning committee for an event, or joining the Alumni Board, our volunteer leaders play an instrumental role in ensuring the success of programs and events throughout the year, both on and off campus.
Your time at Clarke likely helped shape your future in countless ways. As alumni, it's important for us to help ensure that current and future students have access to those same types of experiences. – Justin Wenzelman '02, '04M, Clarke Alumni Board President
ENGAGE 
Being actively involved with Clarke programs, activities and events is crucial to building our #OneClarkeOneCommunity. We invite our alumni to come back to campus for a tour, attend Homecoming Weekend and class reunions, cheer on the Pride at athletic events, submit prayer requests, participate in service trips and retreats, share internship and employment opportunities with the Career Center and discover your own ways to foster connection. Another popular option is hosting and attending alumni socials on campus and around the country. The Alumni Office can provide a Clarke "Party in a Box" to make any events you host extra special. We also invite you to stay in the know about our upcoming events and virtual experiences by visiting our alumni events website.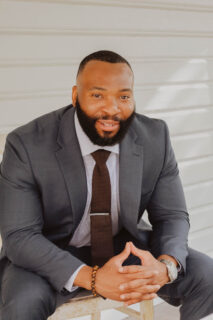 I am forever grateful because not only did Clarke provide an opportunity for a young man from St. Petersburg, Florida, but Clarke also provided a loving community that wanted to see their students succeed and assisted them with the resources to do so. Attending Clarke was one of the best decisions I have ever made and that decision has literally changed my life. It is now my responsibility to do the best I can to ensure others can have an opportunity for a life-changing experience. – Kevin Hartzog '13
REFER 
The Clarke Alumni Referral and Engagement (CARE) Society offers a unique opportunity for alumni to introduce prospective students to Clarke. As a perk of being referred by alumni, CARE Society students receive a $1,000 renewable scholarship for each of the four years they enroll at Clarke. Your referral is a wonderful way to show your support and admiration because referred students turn into enrolled students, and ultimately future graduates. 
I first got to know Emma several years ago through the high school booster club. As time passed, I began to see how she could thrive at Clarke because her academic and athletic interests align with the University's offerings. The C.A.R.E. Society presented the perfect opportunity to introduce Emma to Clarke and provide some valuable scholarship dollars. – Carrie (Lambe) Kremer '98.
GIVE 
Making a gift to Clarke is an excellent way to ensure the university's mission and values live on. #ClarkeDay is March 23 and 24 and serves as an excellent opportunity for our alumni to celebrate, connect, and offer support  to make a huge impact for students. This year, we've set a 500 donor goal and invite you participate how you can. Whether this means a monetary donation or showcasing your Clarke pride on social media, your presence can help us tell the Clarke story. Plus, any gifts made from now until the end of the school year count toward the Westphal Challenge: for every 100 alumni who give during the 2021-22 academic year, Clarke Trustee Jenifer (Collins) Westphal '84 will make a $5,000 gift. 
I've always believed in the power of generosity. My hope is the Westphal Challenge will inspire the same in you. Together, we can have a real impact on the lives and futures of so many. Won't you join me in making a difference to Clarke?" – Jenifer (Collins) Westphal '84
These opportunities are just a few of the ways you can remain an active member of the Clarke community. Additional alumni benefits and services can be found on the Clarke Alumni website. We encourage you to contact the Alumni Office to share what you love most about Clarke and to discover more ways to engage and connect with students and the ever-expanding #OneClarkeOneCommunity.  
Sincerely, 
Kaley Rigdon 
Director of Alumni Relations 
563-588-6553