Kevin Hartzog '13 Continues to Break Barriers
By Clarke News | December 15, 2020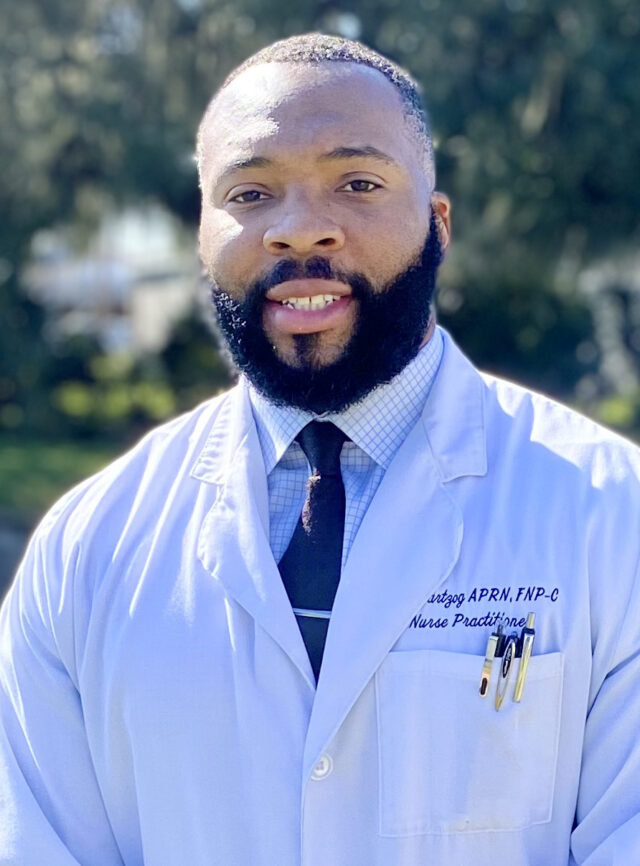 Kevin Hartzog '13 has led a life of service to others; he says it's his purpose. When Kevin found his way to Clarke, he was looking for the rigorous academic program that he was missing at the time. What he found was a community of learners that helped shape his life, and in the process made Clarke history.  
In 2013, Kevin was the first African American man to graduate from Clarke's Nursing program.  Since that time, he has gone on to earn a master's degree and continues to practice nursing in the Tampa Bay, Florida area.   
In 2019, Kevin reached out to Clarke's Institutional Advancement Office because he wanted to help make sure that other students like him had the financial resources to earn a Clarke education to ultimately lead a life of service and purpose within the health care field. Kevin has set a goal of raising $25,000 to create an endowed scholarship, which will provide support for African American men entering the health sciences.  
Kevin wants to ensure African American men can see themselves in professions beyond traditional roles. Representation matters and Kevin is committed to ensuring that others can access the necessary resources to earn a health sciences degree at Clarke.  
Kevin has a deep connection to the University and states that his time on campus has shaped who he is as a professional.  His drive to provide for other students like him is at the very core of Clarke's values.  Kevin has been working hard to spread the word and raise funds for this important scholarship.  For him, it is not just a scholarship, but it is a way to positively influence someone's life forever.  
If you are interested in learning more about this scholarship or making a gift, please contact Jayme Ironside at jayme.ironside@clarke.edu or 563-588-6501.